Things to Do
Fall in Love with Phelps Grove Park
Phelps Grove Park is the perfect place to visit this month thanks to the tall trees that explode with color during fall color's peak. Pack a picnic, and plan to spend the day.
By Caroline Mund
Sep 2021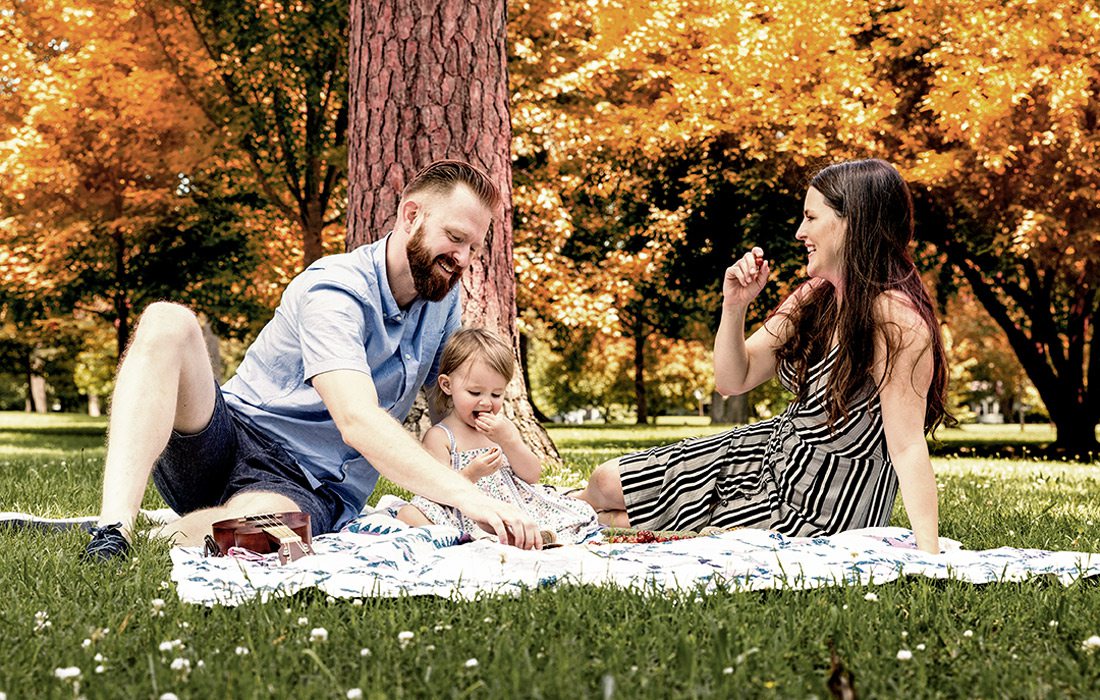 Fall time is always the best time of the year to get out and enjoy the cooler weather, and Springfield, Missouri's Phelps Grove Park is a lovely place to do it. This park dates all the way back to 1914 and was one of the first parks acquired by the Springfield Greene County Park Board. It's one of the city's 10 historic parks. An enjoyable way to spend time at the park is to set up a perfect fall picnic under the pavilion or at the many picnic tables located around the park. Or just throw down a cozy blanket after you spend some time strolling through the park—crunching the leaves, breathing the crisp fall air and taking in the beautiful colors of the changing trees.
Phelps Grove is a popular location for their great walking trail that circles around the park and also includes a fitness trail. The park originally included a lake but it was ultimately removed, and the Springfield Art Museum was added right next door in 1928. Year round, you can join a friend for a match at the Perry Tennis Courts, and during warmer months you can take kids 6 and younger to the McGee-McGregor Wading Pool to splash around. 
Something you might not know about Phelps Grove Park is that it was the original location for the city's zoo. You can walk around the west side and see square outlines, which were the original structures from the zoo. You'll even notice that the sidewalk is wider on that side of the park. The zoo was relocated to its current location in the mid 1920s.