Things to Do
Four Spots To Test Your Rock Climbing Skills
Whether you're a beginner looking to try out this daunting pastime or an experienced climber looking for a new adrenaline-pumping adventure, these 417-land spots are for you.
By Jo Everhart
Oct 2021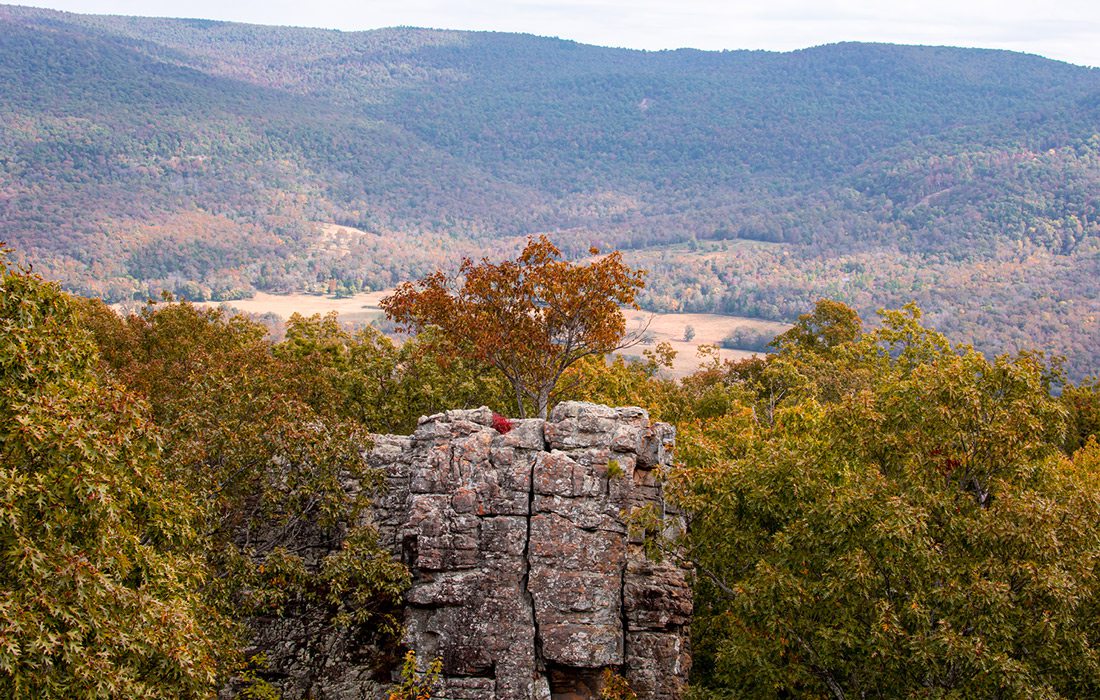 Learn the Ropes at Zenith Climbing Gym
Before diving in head first, it's a good idea to learn the basics at Zenith Climbing Gym (3534 E Sunshine St. #3, Springfield). No prior experience is necessary and trained professionals can assist you in their training and systems area. Not only will you learn a lot, you can also prepare for climbing on real rocks in their gear shop. Call 417-986-3869 for more info.
Try Out Your New Skills at Peter's Branch
Peter's Branch is a beginner-friendly bouldering climb. Located outside of Sparta, Missouri, within the Mark Twain National Forest, there are many unique features to this climb. The small rocks make this the perfect spot to test out your skills without the high stakes of a dangerous climb. Climbers can also explore the cave, turtle head and alley. Take US-60 E to MO-34 E until Silva. 
Make it a Weekend at Horseshoe Canyon Ranch
Horseshoe Canyon Ranch (HC 70, 261, Jasper) has a wide variety of climbing options for beginners and experienced climbers alike, with guides for first timers and Via Ferrata climbing for old timers looking for an adrenaline rush. Make it a weekend at the ranch to enjoy horseback riding, zip lining and shooting as well. Call 800-480-9635 for more info.
Put Your Experience to the Test at Stack Rock
This advanced option is for the most experienced of climbers. Stack Rock has walls facing all directions and routes for gear-based and sport climbs. While more challenging than other climbs, making it to the top of this 360-degree rock offers views that make the hard work of climbing more than worth it. To find it follow US-65 S to State Hwy 74 until you reach Searcy Hwy 12.