Things to Do
Why a Visit to the Springfield Conservation Nature Center is Worth It
Feel like you're getting away from the city—even though you're not—and plan a trip to the Springfield Conservation Nature Center.
By Katie Pollock Estes
Jan 2023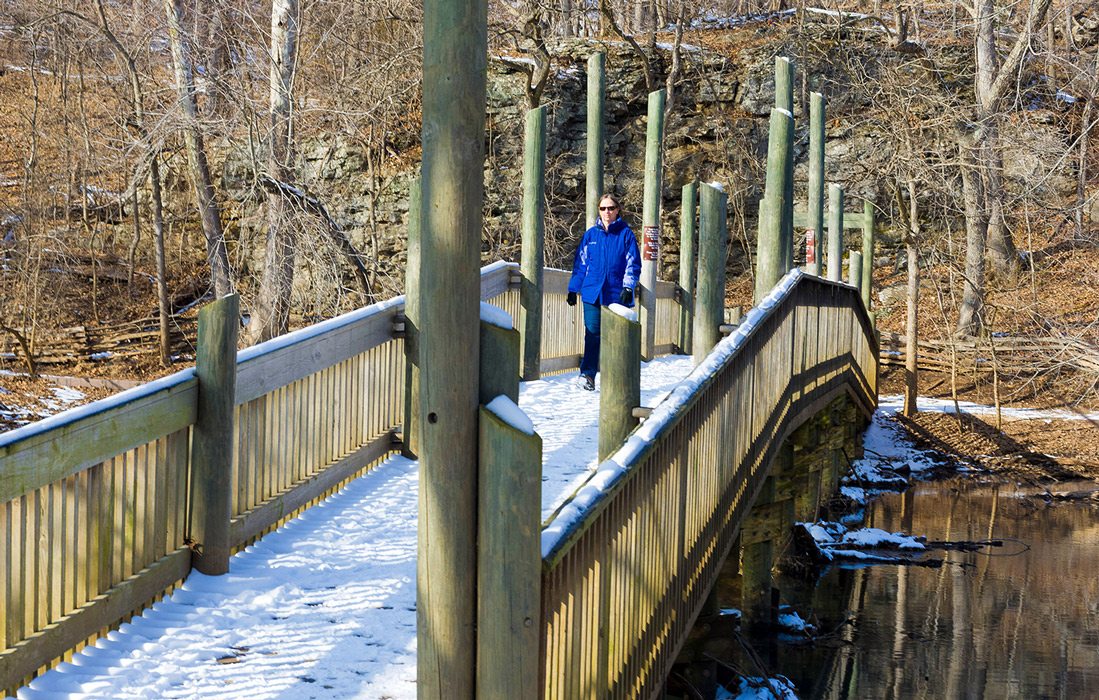 Sometimes all you need to refresh and feel renewed is to take in a zen moment in the middle of nature. But if you're in need of that zen moment because of your busy life, then chances are you don't have time to travel far to find that perfect spot in the woods to reset. That's why Springfield Conservation Nature Center is one of our favorite local parks. It's within city limits—located near the junction of Highway 65 and James River Freeway in southeast Springfield—but once you enter the park you feel like you're deep in the woods and far from the hustle and bustle.
Located on 80 wooded acres, the nature center has 3 miles of walking trails that take you through a variety of ecosystems, including prairies, glades and even a wooden boardwalk over a creek. It's not uncommon to spot wildlife during your stroll. But our favorite isn't the critters we can see; it's the ones we can hear. Open your ears and you might hear birds chirping, squirrels chittering, a turtle splashing into the water or maybe even a fox racing through the underbrush nearby. There are more than 170 species of wildlife in the area, so you're sure to spot lots of local wildlife.
The nature center is open year-round, and the on-site nature center building is a great place to duck in from the cold during the winter months (or the blistering heat in the summer!) and learn a little something about our local ecosystems. Inside there are kid-friendly interactive exhibits, a bird-viewing window, a live snapping turtle and more—plus spaces used for hosting workshops or meeting up with staff for a guided hike.
So, are you ready for your moment of zen?