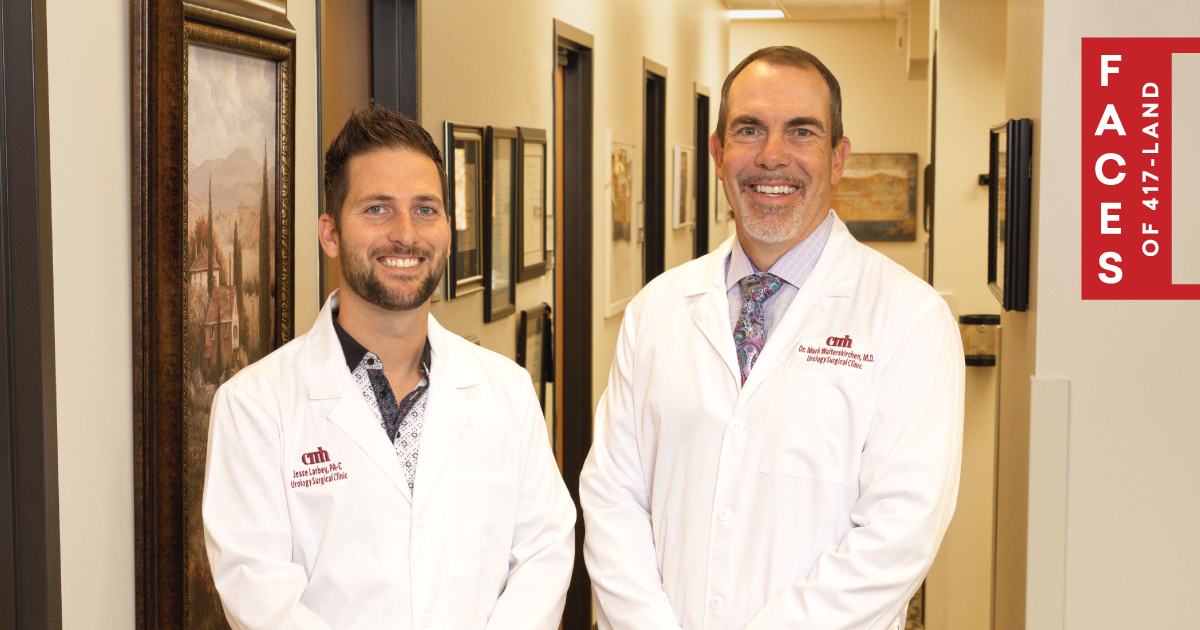 Concerned about prostate, bladder and other urinary problems? You are not alone and help is possible. Mark Walterskirchen, M.D., FACS and Jessie Larbey, PA-C with CMH Urology Surgical Clinic provide a wide range of urologic care.
Dr. Walterskirchen is an expert surgical urologist specializing in the diagnosis and treatment of urological health needs of men and women.
Well known in southwest Missouri, Dr. Walterskirchen is one of the few surgical urologists in the region to offer specialized procedures such as InterStim and Botox bladder therapy for female incontinence and voiding issues, Xiaflex injections and penile plication for Peyronie's disease, prostate cryoablation for prostate cancer, UroLift for benign prostatic hyperplasia (BPH), treatment for erectile dysfunction including injection therapy and penile prosthesis, and complex robotic procedures for kidney, prostate and bladder diseases.
CMH Urology Surgical clinic now offers patients Pro-Nox™ Nitrous Oxide Delivery System for in-office urologic procedures including Botox bladder therapy, vasectomies or any procedure with pain and anxiety.
You don't have to "live with" urology concerns—call us. We look forward to providing exceptional care at our clinic.