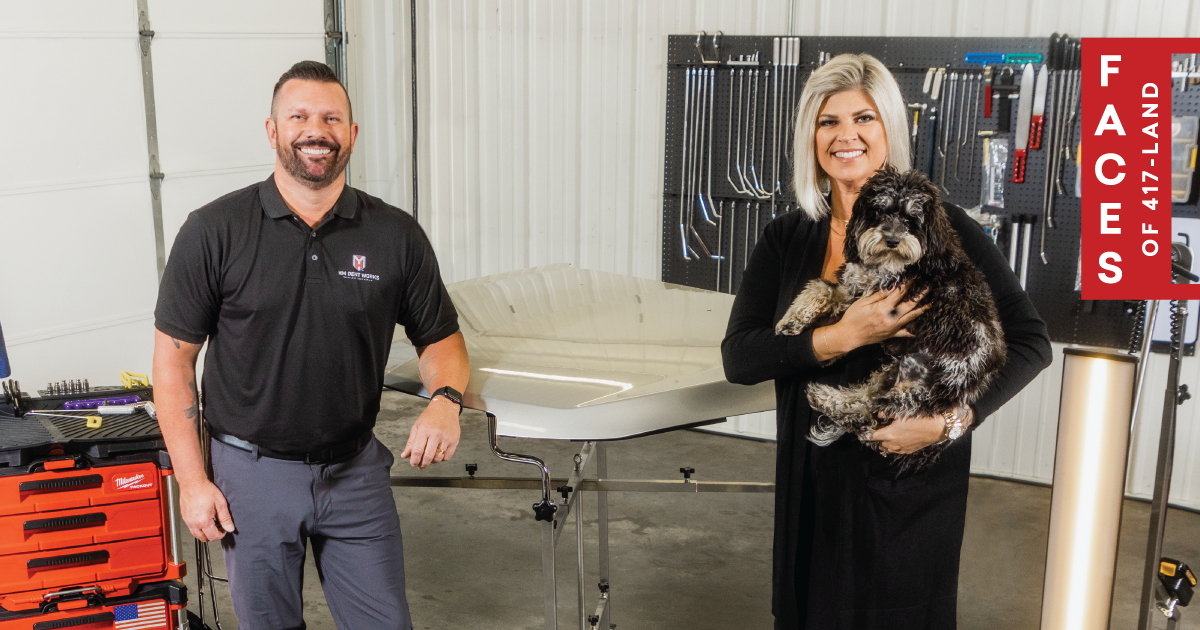 HM Dent Works is the largest Paintless Dent Repair (PDR) shop in 417-land and fixes minor collision damage, door dings and hail damage on vehicles much faster than a traditional body shop. We remove dents from vehicles by manipulating metal back to its original form without part replacement or filler and paint; this saves your factory paint and helps maintain the value of your car.
We have traveled the world to work hailstorms and there is nowhere better than the Ozarks. Being born and raised here, we want to help expand the next generation of the skilled trade workforce. HM Dent Works Academy is a one-of-a-kind training program for those who are interested in learning the PDR trade.
At HM Dent Works our customers are like family and we put them at ease, taking care of each one honestly and fairly. There is always a story behind the hailstorm or the dent, and we want to hear it. Call us today to tell us about it and learn how easy and quick it is to fix your vehicle with PDR.
---
2647 W. Bennett St., Springfield | 417-840-8525 | hmdentworks.com