Life
Meet the 2021 Springfield Public Schools Hall of Fame Inductees
The Springfield Public Schools Hall of Fame recognizes and honors SPS high school graduates who have gone on to do amazing work in their careers or for the community. Read on to learn about this year's honorees.
by Caroline Mund
Oct 2021
Lynn McGrew
Did you know Springfield is connected to Mars? NASA Aerospace Engineer–Flight Mechanics Lynn McGrew may have gotten her start developing a love of learning in Springfield Public Schools' WINGS gifted education program, but today she is helping land research rover missions to the red planet.
In fact, McGrew has worked on five Mars landing missions. After graduating high school, she earned a bachelor's degree in aeronautical and astronomical engineering from the University of Illinois–Champaign and a masters degree in aerospace engineering from University of Michigan–Ann Arbor. In 2002, she started working at the NASA Jet Propulsion Laboratory (JPL) in Pasadena, California, and quickly got involved in the Mars exploration missions, including the Spirit and Opportunity twin rovers that landed on Mars in 2004. Then she also worked on the Phoenix rover that launched in 2007 and arrived in 2008.

After a move to the JPL location in Houston, Texas (where she currently resides), McGrew started working with the Curiosity rover that landed on Mars in 2012. Today and for the past eight years, she's been focused on the newest rover: Perseverance. It landed in February 2021, and its purpose is to collect samples from Mars, searching for signs of past or present life on the planet.
When she isn't exploring the cosmos for NASA, McGrew enjoys running and cycling. She says her biggest personal accomplishment was qualifying for the Boston Marathon in 2019. Now she has set her sights on completing an athletic event in each of the 50 states. As of right now she has completed 28 states.
Next up is the Mars Sample Return Mission to gather and study the samples Perseverance collects. This mission is scheduled to launch in 2028 and samples will be brought back to Earth in 2031.
McGrew says that she was honored to be nominated for this award, and it allowed her to reflect on her time in Springfield. During her time at Springfield Public Schools, she especially valued her time in the district's WINGS program. This helped further expose her to new subject matter that augmented her experience in school and helped shape her future. A teacher in the district who had a big impact on her was David Johnston, who taught AP Chemistry.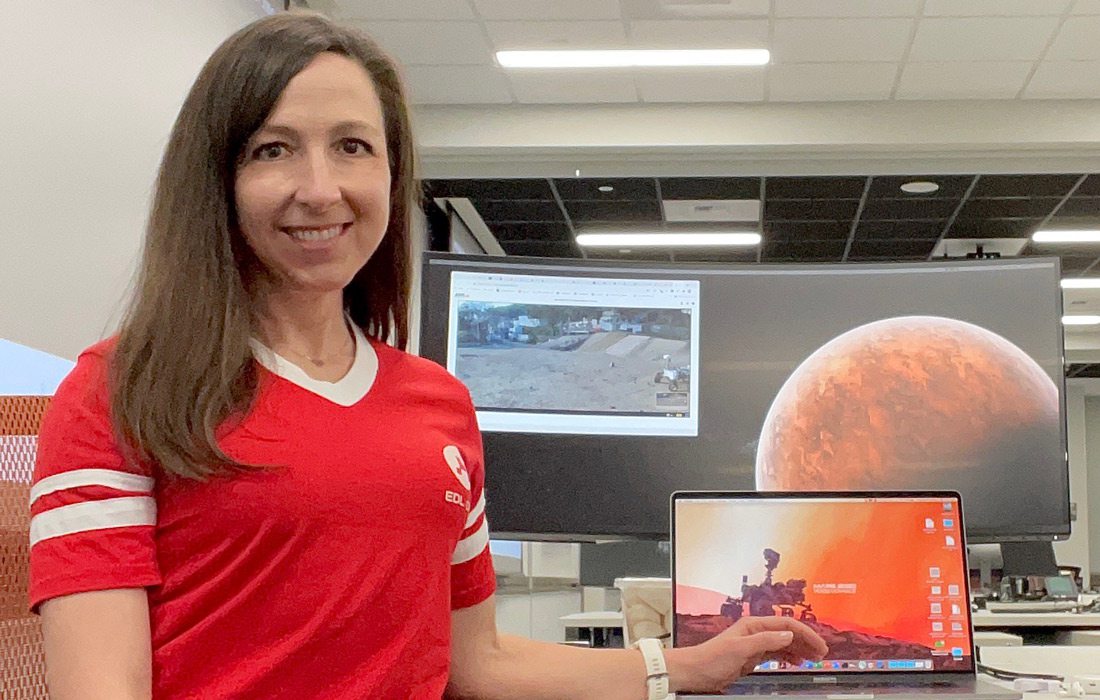 Brandy Harris
Brandy Harris is well-known around Springfield for the work she's done as Chief Executive Office of Boys and Girls Clubs of Springfield, especially in the early days of the COVID-19 pandemic. She was even named Captain Springfield in 2020. But Harris wasn't always a Springfieldian. She lived all over the country before landing here in 1999.
She says Springfield is the first place she has been able to call home—and she credits that to Springfield Public Schools. After having to grow up at a young age, she finally felt noticed and was able to be a kid. At Hillcrest High School, Harris took part in speech and debate, was recognized as a leader and nominated for homecoming queen. She said many of her teachers had a meaningful impact, but it was her speech and debate coach Chad Bruton who allowed her to be authentically herself.
Harris, a first-generation college student, received her bachelor's degree at Drury University and was a part of their speech and debate team there as well. She earned her master's degree at Missouri State University before coming full circle and returning to Hillcrest to serve as speech and debate coach for three years.
Wanting to become an advocate for the youth and kids, Harris eventually landed a job at the Boys and Girls Club in Lawrence, Kansas. She knew she wanted to pour herself back into the community that gave so much to her and eventually moved back to work for Boys and Girls Clubs of Springfield. It was a space where adults could be passionate about kids and help change the trajectory of their lives. She has since worked her way up to becoming the first female Chief Executive Officer. During her time there she has helped open eight locations, hired more than 150 staff members, and served 1,500 club members and 8,000 youth in the community.
Harris is now working toward opening three more locations within the SPS system to work toward removing the barrier of transportation for kids who need services. The goal within three years is to have a teen center for kids ages 13 to 18 and eliminate the cost. Harris hopes to be able to incorporate a possible medical clinic, mental health services, a state-of-the-art kitchen and basketball courts as the organization grows.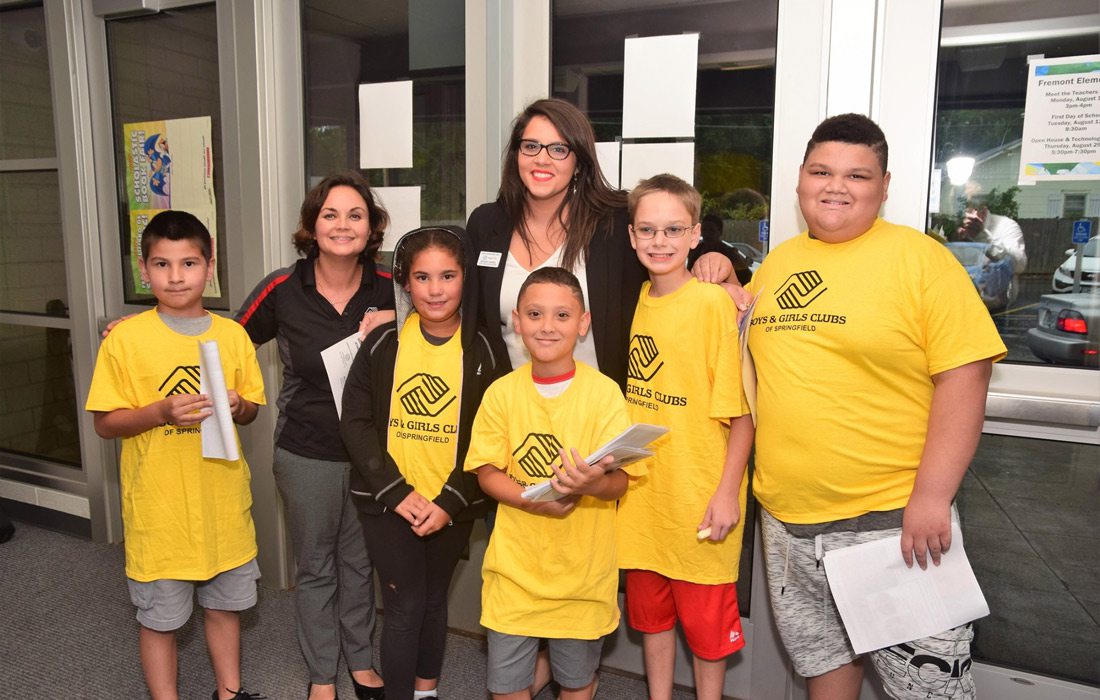 Jeff and Marcia Johnson
One of this year's honorees is a duo! Half of the husband-wife pair went on to practice medicine and support prostate cancer research, while the other has devoted her life to serving children and schools in her community.
Jeff and Marcia Johnson were high school sweethearts, and they both attended Parkview High School their freshman year. Although Jeff went on to graduate from Parkview, Marcia was a part of the first sophomore class when Glendale High School opened, and she graduated a Falcon. Marcia said that Glendale felt like home for her, she especially enjoyed her journalism classes that were taught by her favorite teacher, Charlotte Ellis. Jeff also enjoyed his journalism teacher, Mar'Lyn Cowan, as well as a number of his English teachers. Both Marcia and Jeff wrote for their school newspapers, but journalism wasn't their only calling.
Marcia attended Drury University and eventually went to St. Louis to work as an elementary school teacher in the Parkway School District. Jeff went on to attend Vanderbilt University, University of Arkansas and University of Texas Southwestern Medical School. The couple eventually moved back to Springfield and had three children.
After medical school, Jeff followed in his father's footsteps to became a urologist, and the two practiced together for about 10 years in Springfield. Over the course of his career, Jeff also served as Chief of Surgery at St. John's Hospital, Study Site Coordinator for the Prostate Cancer Prevention Trial, and the Founder and Medical Advisor for Prostate Cancer support Group.
Over the years, children and education became Marcia's passions, and Marcia continued to stay heavily involved. She served as PTA and PTSA President for Delaware Elementary, Jarrett Junior High and Parkview High School; Vice President of the PTSA at Glendale High School; and a member of the Child Advocacy Center Board of Directors.
Today, Marcia still works with Foster Adopt Connect, which aids children in the foster care system and helps find mentors for them. They both are a part of the Springfield Public Schools Foundation endowments for Parkview and Glendale high schools and the Johnson Fellow pro- gram at the University of Arkansas. Jeff retired in 2018, and they both enjoy spending time with their three kids and five grandchildren.