Profiles
Meet the 2022 Springfield Public Schools Hall of Fame Inductees
At Springfield Public Schools, everyone has a story and every story matters. Here are the 2022 SPS Hall of Fame inductees.
by Melody Sanders
Oct 2022
At Springfield Public Schools, everyone has a story and every story matters. The stories of every individual define SPS, its purpose and its priorities. Many of those stories are demonstrated by SPS alumni who have gone on to achieve their dreams thanks to the support and encouragement they received as students. 
On October 20, two outstanding alumni—a veteran and former chief justice of the Missouri Supreme Court, and a professional basketball player, entrepreneur and philanthropist—will be inducted into the 13th annual SPS Hall of Fame in recognition of their achievements and contributions.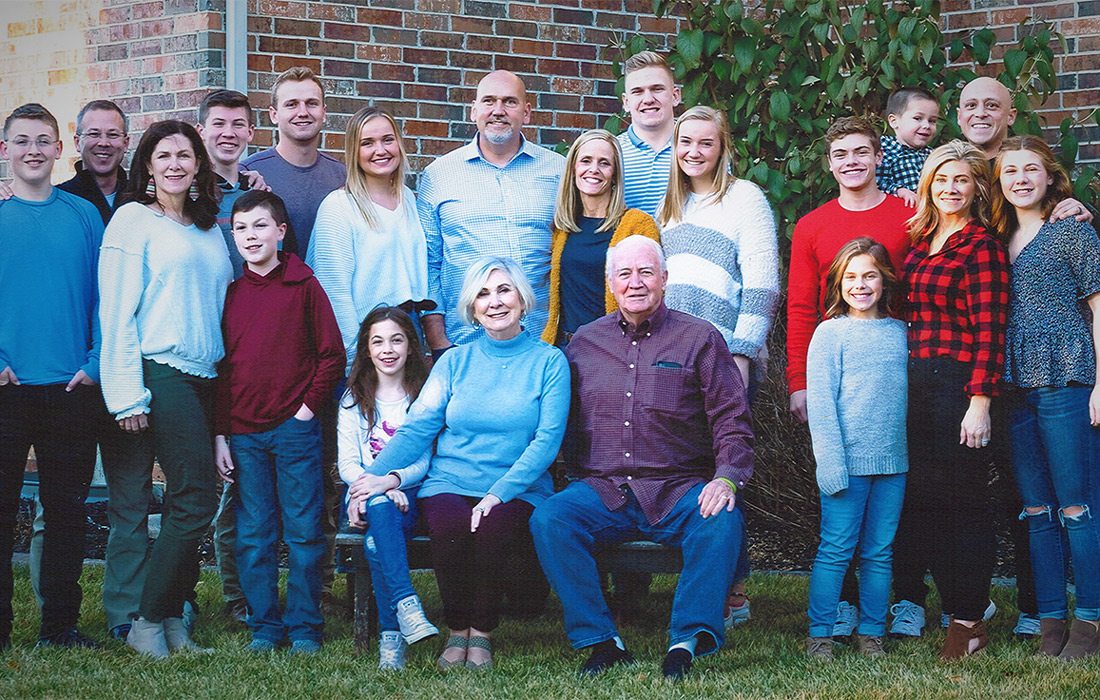 John C. Holstein
Parkview High School Class of 1963
John C. Holstein has the distinction of being the only judge in Missouri history to have served at every level of the Missouri state judiciary.
During his 52-year legal career, John Holstein has served as judge at all levels in the Missouri State Court System, including judge and chief justice of the Missouri Supreme Court, Court of Appeals, Circuit Judge, Probate Judge and Municipal Judge.
Having participated in over 1,000 published rulings, his influence on Missouri law is unparalleled. Under his leadership as Chief Justice, Missouri became one of the first states to develop a statewide judicial information system for electronically filing and retrieving case information by judges, attorneys and the public.
He has been recognized by Ingram's as one of the Top 50 Missourians; by Missouri Lawyers Weekly for securing the largest reported settlement in 2015, and by the Missouri Bar Foundation. Holstein is a recipient of the Defender of the Constitution Award and the Benjamin Cardozo Award by the Missouri Association of Criminal Defense Lawyers.
Holstein recalls two Parkview High School teachers who inspired him to develop important character traits that helped him succeed personally and professionally.  He says: "David Suenram, a track and football coach, taught me to never give up no matter how tough the task, and English teacher Olive Decatur set an example, by speech and deed, of how to treat everyone with dignity and kindness."
After graduating from Parkview, Holstein earned degrees from Missouri State University, University of Missouri Law School and University of Virginia. He also served 27 years in the U.S. Army, Army Reserve and National Guard, retiring as a Lt. Colonel in 1997.
Beyond his professional achievements, Holstein takes great pride in his family, including 12 grandchildren. "I married Mary [Brummell] in 1967," he says. "She was a cheerleader for the [MSU] Bears. We have three daughters, Robin, Katy and Erin, who are married with four kids each. We are proud of the accomplishments of our girls, their husbands and the grandkids."
Holstein also has a history of community service, working with organizations across 417-land like Springfield Metropolitan Bar Association, Rotary, United Way of the Ozarks and Legal Services of Southwest Missouri.
In 2002, he returned to private practice, specializing in mediation and arbitration.
Looking back on his career, Holstein offers some helpful advice for high school students. "Do not delay or avoid the little, difficult jobs," he says. "If the little tasks are done well, the big jobs will take care of themselves. And always give credit to others for their assistance."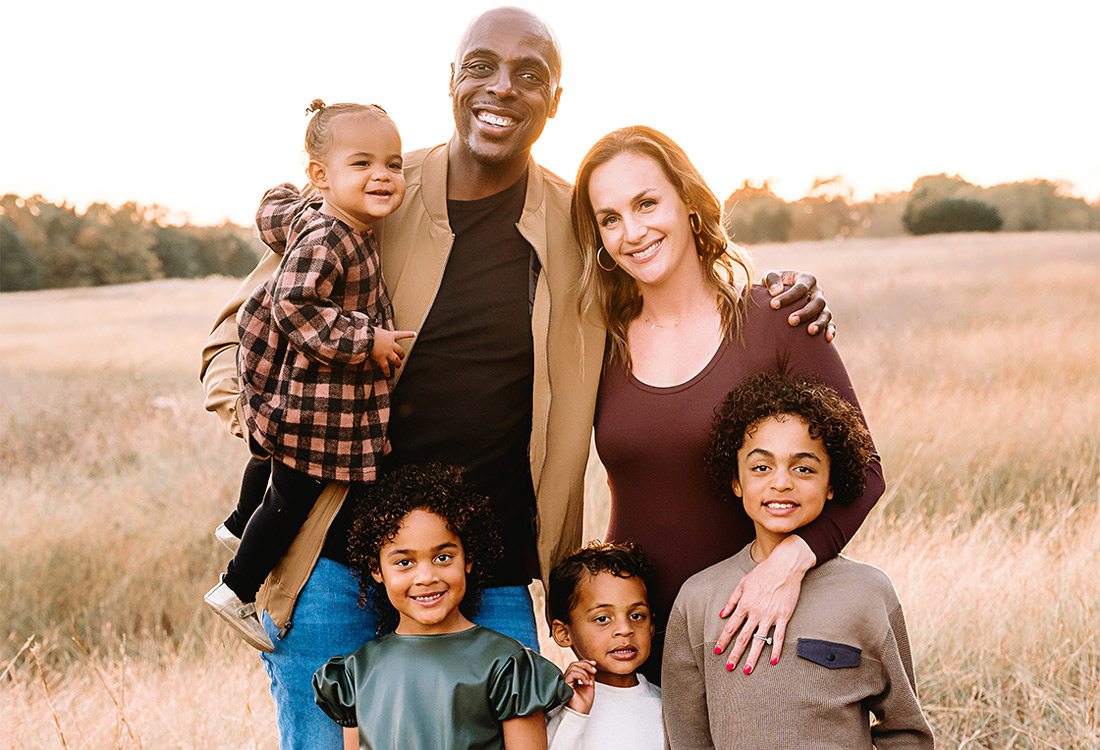 Anthony Tolliver
Kickapoo High School Class of 2003
Anthony Tolliver's successful career as an college and NBA basketball player has attracted national attention, but his life off the court is what brings him the greatest satisfaction.
When asked about his achievements, Anthony Tolliver puts his family at the top of the list. He and his wife, Jessica, met during freshman orientation at Creighton University. They married in 2011 and now have four children.
During his senior year on the Creighton University basketball team, he played all 33 games of the season and broke the 1,000-point mark for his career.
In 2008, Tolliver was signed by the San Antonio Spurs and has since played with teams like the Detroit Pistons, Sacramento Kings and Portland Trail Blazers.
At Kickapoo High School, the Missouri Class 5A State Champion team was ranked 12th by USA Today. And Tolliver was one of four Kickapoo teammates to play basketball for Division I schools after they graduated.
Recalling his Kickapoo years, Tolliver says math teacher Tamara Abramovitz was a positive influence. "She had such an infectious positivity that made her classes fun and engaging," Tolliver says. "Mrs. Abramovitz also showed that she really cared about her students and that made me want to have the same type of energy."
Tolliver's mother, Donna Lewis, was an SPS teacher for 32 years. She passed away in 2008 but left a legacy of "education, giving back and selflessness." This year, the Tolliver family—along with Drury University—announced an endowed scholarship in her name.
Giving back has always been part of Tolliver's life. His global humanitarian efforts have raised money to provide water wells and mosquito nets for children in Africa. He also hosts and organizes numerous basketball camps for kids. In 2020, Anthony had the opportunity to meet with Pope Francis along with other NBA players to share about their humanitarian work and efforts.
Professionally, Tolliver helped start Active Faith, a Christian sports apparel company, and has invested in several Springfield businesses to provide local jobs, including Big Blanket, Anything Possible and Say U Can.
His advice to students who want to excel is to find something that interests them. "Once you have that, go out and find someone who is doing that very thing at the highest level possible and have them mentor you," he says. "Research, engage, interact with them. Shadow them. Try to get an internship. Learn everything there is to learn to see if it is truly your passion. If it is, then the sky's the limit!"