Profiles
Meet the 2023 Springfield Public Schools Hall of Fame Inductees
Each year, SPS chooses several alumni who have achieved success in their profession or distinguished themselves in other ways that make them inspirational examples for current SPS students.
By Teresa Bledsoe
Oct 2023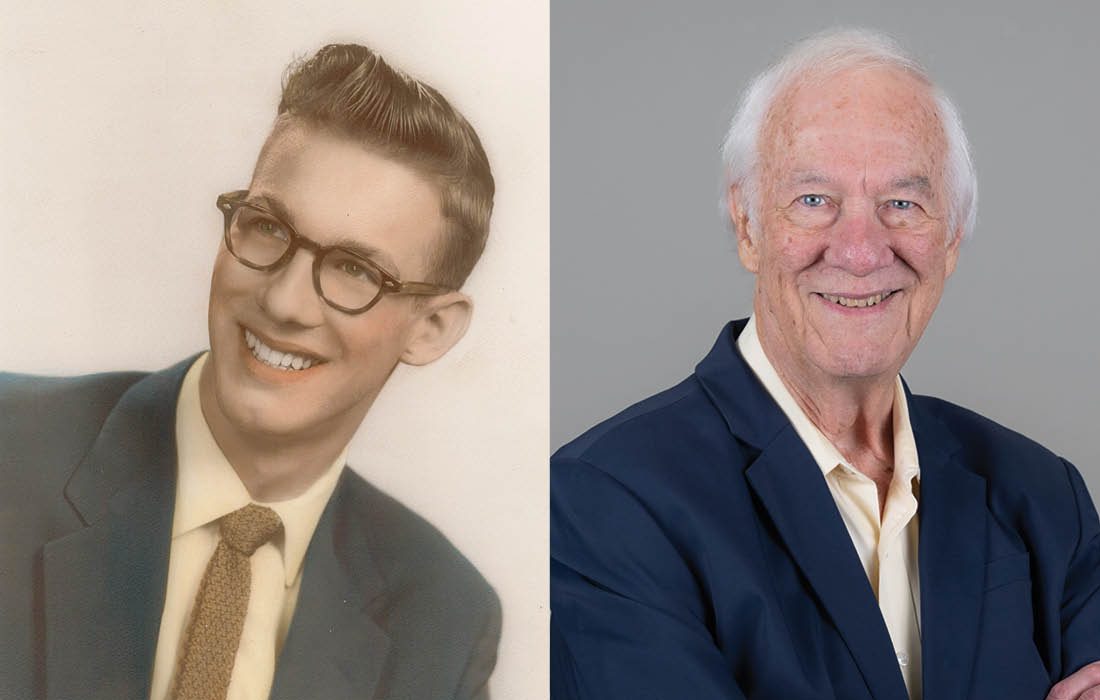 David L. Harrison
Central High School, Class of 1955
David Harrison published his first children's book in 1969, which to date has sold more than 2 million copies. His boundless curiosity, creativity and discipline have led him to author and publish almost 100 more books, ranging from poetry to nonfiction.
While writing many of these, Harrison was working full time operating his family's hardware business. "David told me that it wasn't until he retired that he felt like a full-time writer but all through those years he was very productive and quite successful," says friend and author Sandy Asher. "He is quite the renaissance man."
His passion for books and reading also influenced his philanthropy. "He is always thinking: 'How can I get books, how can I get knowledge into the hands of our younger people here in our community?'" says Brian Fogle, president of Community Foundation of the Ozarks. In an effort spanning two decades, Harrison spearheaded a community-wide initiative that raised almost $4 million to replace and add books to school libraries in Springfield.
Harrison's support of literacy and public education in Springfield is extensive, including serving on the Springfield Public Schools Board of Education from 1982 to 1988 and helping create the Foundation for SPS. In recognition of these and many other contributions, SPS named a new elementary school after him in 2009.
This year, his reputation as an author, poet and literacy advocate prompted Gov. Mike Parson to name him the Missouri Poet Laureate.
He is an obvious choice for this role, according to Kathleen O'Dell, friend and former community relations director of the Springfield-Greene County Library District. "He has made it fun to read poetry again," O'Dell says. "He has lifted up young writers as early as elementary school who are striving to be writers or poets and he has made them celebrities."
Harrison encourages young people to make time to volunteer. "Doing something for your community feels good…and helps establish you as someone who cares about the place where (you) live," Harrison says. "Good things seem to happen to those who make good things happen for others."
He recalls his former music director at Central High School, Chester Moffatt, as someone who set that example for him. Harrison played trombone in the Missouri All-State Orchestra and Springfield Symphony Orchestra. "Many mornings he picked me up and took me to school," Harrison recalls. "Mr. Moffatt helped me become known for something, gave me confidence to perform in front of audiences, and gave me good memories that have lasted a lifetime."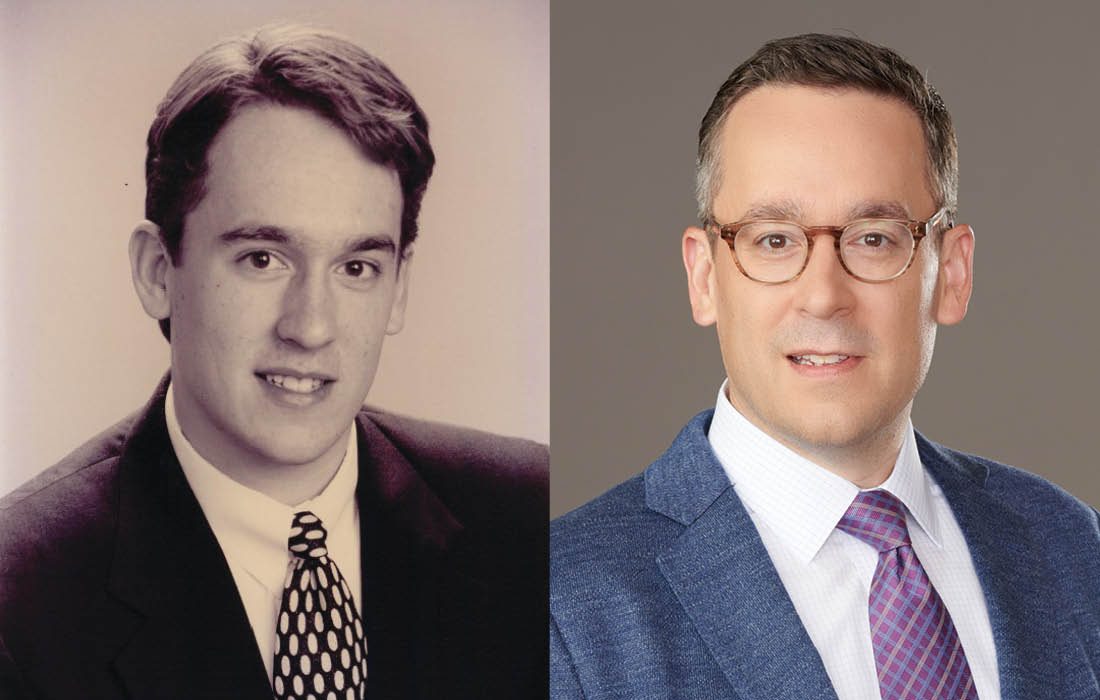 Daniel E. Arnall
Hillcrest High School, Class of 1992
Journalistic excellence has been a goal pursued by Daniel Arnall since he was 14 years old helping to create Hillcrest High School's renowned HTV program. That experience started him on a career path that would lead to earning both an Emmy Award and an Edward R. Murrow Award for Breaking News Coverage. For more than 20 years, he has reported stories and led news teams at ABC, NBC and Bloomberg. Currently, Arnall is working as senior vice president of news programming for MSNBC/NBC News Group, where he is responsible for managing all daytime news programming.
"What we have seen in terms of viewership growth demonstrates the incredible job Dan has done at the helm," says Betsy Korona, senior vice president of editorial newsgathering at MSNBC.
His calm, decisive leadership was critical while navigating the COVID-19 pandemic. "We had to move teams home fast for their safety and yet at the same time had to juggle keeping a 24-hour cable news network on the air," Korona recalls. "Dan was in the middle of that and thinking about our people's health and safety, but also bringing ingenuity and leadership and creativity to how we would make sure we were also informing the public in a time when they needed all the information they could possibly get for their own safety."
HHS broadcast journalism teacher Dave Davis said it was clear Arnall was well suited for his chosen career when he took the lead as a junior in producing a show about underage drinking. "That show had a lot of edgy segments, and Dan was never afraid of something edgy," Davis recalls. "He spearheaded that whole show that made a lot of news locally and got a lot of people talking."
Inspired by the belief that journalism has the power to hold people accountable, inform the public and make the world a better place, Arnall graduated cum laude from University of Missouri's School of Journalism and earned a master's degree with honors from the Graduate School of Journalism at Columbia University.
"He took an interest that was blossoming as a Springfield Public Schools student and turned it into a career on a national stage and has retained all the values and humility, despite having really achieved a tremendous amount professionally," says Jill Rackmill, Arnall's wife. The couple met while working at ABC News in New York, where they currently live with their daughter, Julia.
In spite of the demanding schedule of his career, Rackmill says that Arnall makes time to be an engaged father and pursue interests like cooking, technology, photography and travel.
His strawberry shortcake, lasagna and mango guacamole are favorites of colleague Betsy Stark, who worked with Arnall at ABC News.
The Founders of the Ozark Mountain Daredevils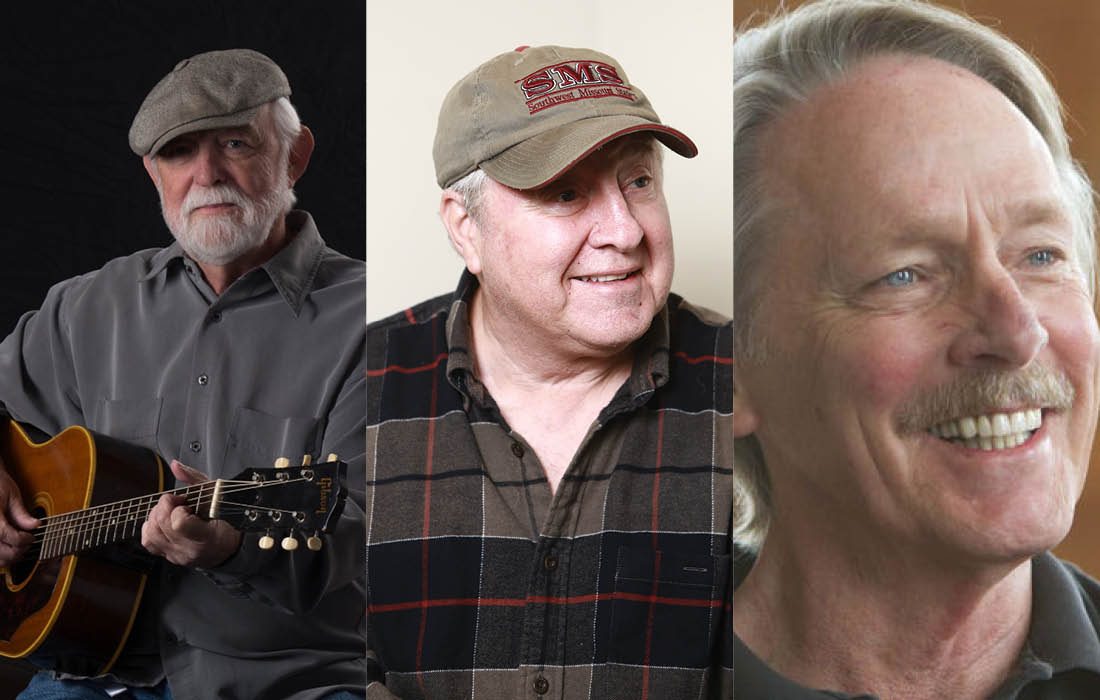 More than 50 years ago, Steve Cash, Randle Chowning and Larry Lee brought together their individual talents as musicians, vocalists and songwriters to become The Ozark Mountain Daredevils. As original members, they embarked on a journey to create poetic, and at times whimsical, songs that would entertain generations while offering them a glimpse of life in the Ozarks.
Their music gained national attention after they signed a recording deal with A&M Records in 1973. Their first album included "If You Wanna Get to Heaven" sung by Chowning and co-written by Cash. It hit No. 25 on the Billboard Hot 100, and the critically acclaimed album ranked among the 100 Top Pop Albums that year.  Their biggest hit, "Jackie Blue," came in 1975 following the release of their second album. The song, written by Cash and Lee, reached No. 3 on the Billboard Hot 100 and made it to No. 1 on Cash Box Top 100.
Cash, who passed away in 2019, performed with the Daredevils for more than four decades. A 1964 graduate of Parkview High School, he was a self-taught musician. As an artist at heart, Cash was a painter, poet and author. "I think his unending curiosity is what made him such a success in so many areas," says his son, Cody Cash. "He never ceased to be amazed by things, and he wanted to find a way to share that with others."
Cash was also very athletic. While at Parkview, he participated in basketball and was a member of the state championship team known as the Jolly Green Giants. After high school, Chowning approached Lee about getting together with other songwriters and working on material together. Chowning was founder of the Daredevils and performed as the band's lead vocalist and lead guitarist.

Lee spent more than 20 years working in Nashville as a songwriter, session musician and record producer. During that time, he helped create 13 No. 1 hits for Alabama and worked with other artists including Restless Heart and Juice Newton. He sang background vocals on several Jimmy Buffett records and toured as a member of Buffett's band.
"What stands out to me about Larry is that he always continued to pursue the music," explains Dale McCurry, writer and co-founder of Noteworthy Music. "He was never content to rest on his laurels of a million-play hit that was 'Jackie Blue.'"
Chowning also lived in Nashville for a decade, where he continued to write songs and record music.
"He is an extremely interesting songwriter," says Jeff Smith, owner of Studio 2100 in Springfield. "He writes deep so you have to listen to the music."
In 2015, Chowning and Lee received the Quill Award from the Missouri Writers Hall of Fame, which is the first time the award was presented to songwriters.