Profiles
How One Bolivar Woman is Inspiring New Dreams Through Art
Bolivar's Diane Denton is using art to uplift the senior community.
By Jenna DeJong
Feb 2019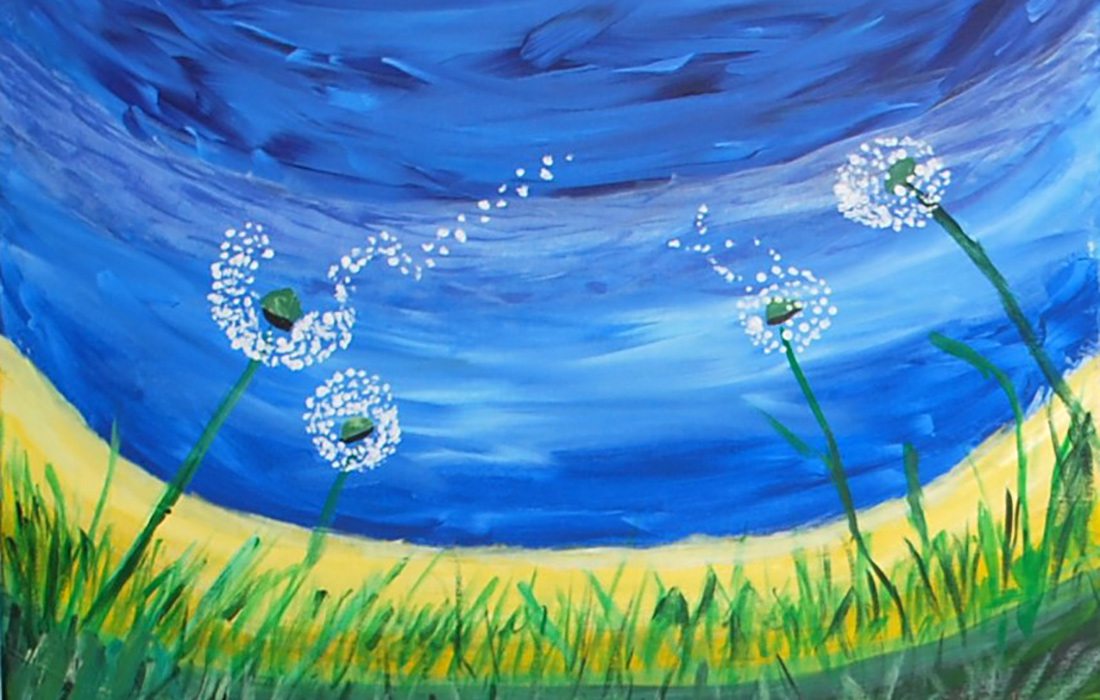 Diane Denton decided to do things a little backward, but one thing was for sure—she had a passion for art. For most of her adult life, Denton worked in a professional marketing setting but decided to make a change. In 2011, she enrolled in an art class at Southwest Baptist University and eventually decided to direct her full attention to completing a fine art degree. During her studies, she stumbled on a once-in-a-lifetime opportunity that has since changed her life. 
Crystal Bridges Museum of American Art in Bentonville, Arkansas, is dedicated to art, nature and architecture. In 2016, Denton applied for one of the museum's trainings that would certify her to teach its semester-long programs in southwest Missouri. Four months of waiting went by without a word, yet Denton remained hopeful. "[Crystal Bridges was] inviting people to apply for a program to use their curriculum to bring art to where one lives and to learn to talk about art in a more meaningful way," Denton says. "I applied in February 2016 and didn't hear a word from them. I said to my husband, 'At least I took a risk.'"
Dreary winter turned into spring when, finally, the museum called and asked to set up an interview with Denton. By July, Denton was in Bentonville for the week-long, all-expenses-paid training, ready to soak in as much information as possible. At the end of the course, she was certified to teach two of Crystal Bridges' programs. She was one of just 30 participants, and the only from Missouri to become certified through the program.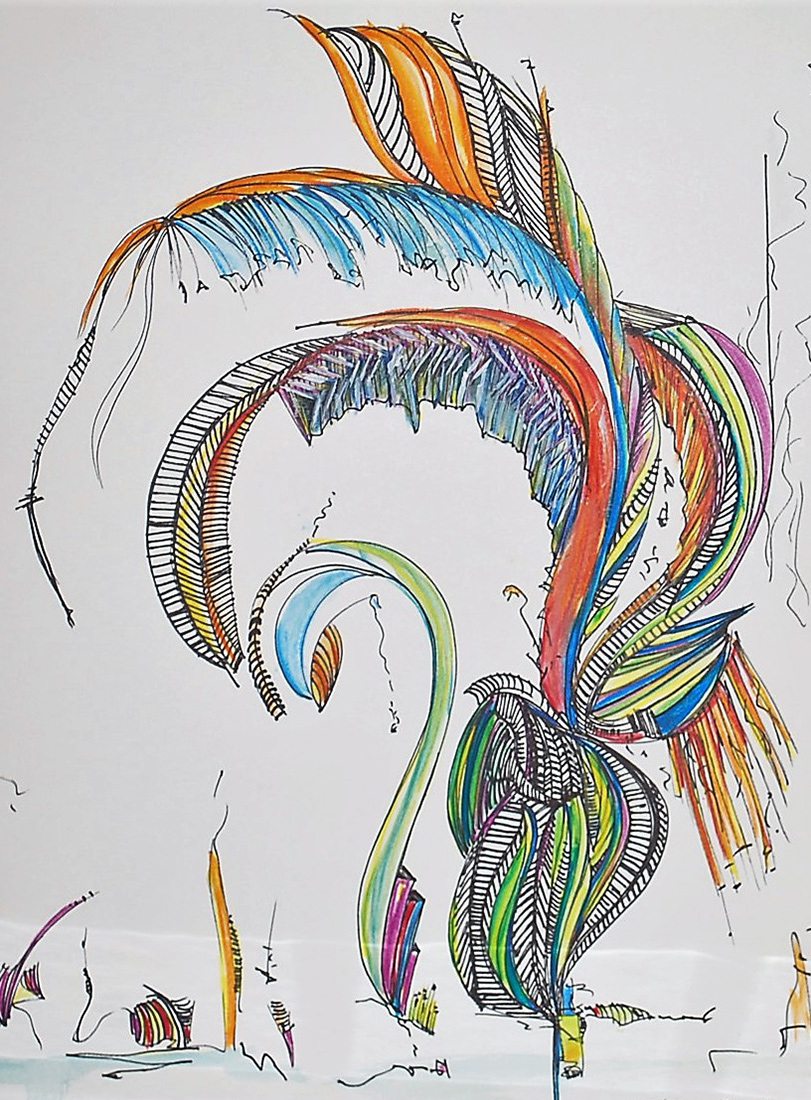 Illustration by Diane Denton
This abstract narrative expressionism piece is from Diane Denton's collection.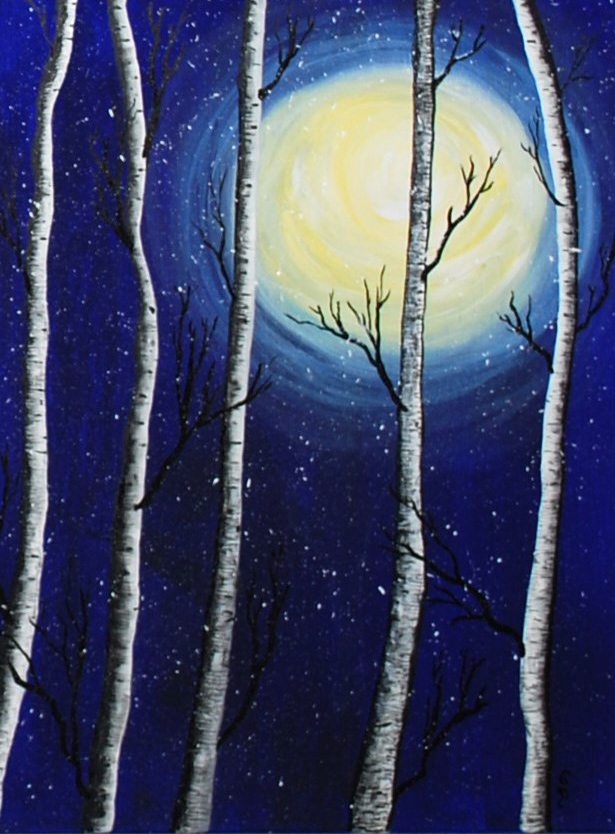 Illustration by Garland Roberts
Garland Roberts painted this piece, titled Trees and Moon
Since then, Denton has extended the curriculum she learned to others in southwest Missouri. The focus of the two classes was to bring art to communities who might not otherwise be exposed. Taking that idea to heart, Denton applied for the administrator position at the Polk County Senior Center. It was here where her heart truly soared.
Polk County Senior Center is part of SeniorAge Agency on Aging, an organization based in southwest Missouri focused on connecting people ages 60 and above with their community. Starr Kohler, CEO of SeniorAge Area Agency on Aging, took an interest in Denton's art background and thought her training would be a great fit for the center.
The prediction proved true. In just a year's time, Denton launched "Young at Art," a program where participants enroll in six-week art classes before they display their work in the program's gallery. Class topics have included sketching, pastels, watercolor, acrylic and mixed-media. After receiving positive feedback from participants about the program, Denton and Kohler applied on behalf of SeniorAge for a grant through the Musgrave Foundation. The grant helped sustain the pilot program by paying for the necessary art supplies. 
Denton hopes to receive more grants in the future in order to extend accessibility to the class to others throughout southwest Missouri. For those who have participated, the opportunity to create has been instrumental in providing a positive outlet. 
"I have people here in these classes that are here to learn something new," Denton says. "It is in this setting that some can work out their own grieving, through intensity of a color or the movement of the brushstroke." 
Today Denton continues her work at the Polk County Senior Center as a volunteer. In addition to extending her programs to the rest of Southwest Missouri, she has recently been in talks with the Alzheimer's Association and the Missouri Memory Center to see how her art-focused programs could help with memory retention.


Where: 
Donate:
Help cover the cost for supplies at
senioragemo.org
.
Click "Donate" and "Young at Art"