Profiles
Springfield Teen Competes in the US Women's Open at 15
Reagan Zibilski talks to us about what it's like to compete in the U.S. Women's Open. The 15-year-old Springfieldian is already planning her return to the tournament next year.
By Jamie Thomas
Aug 2019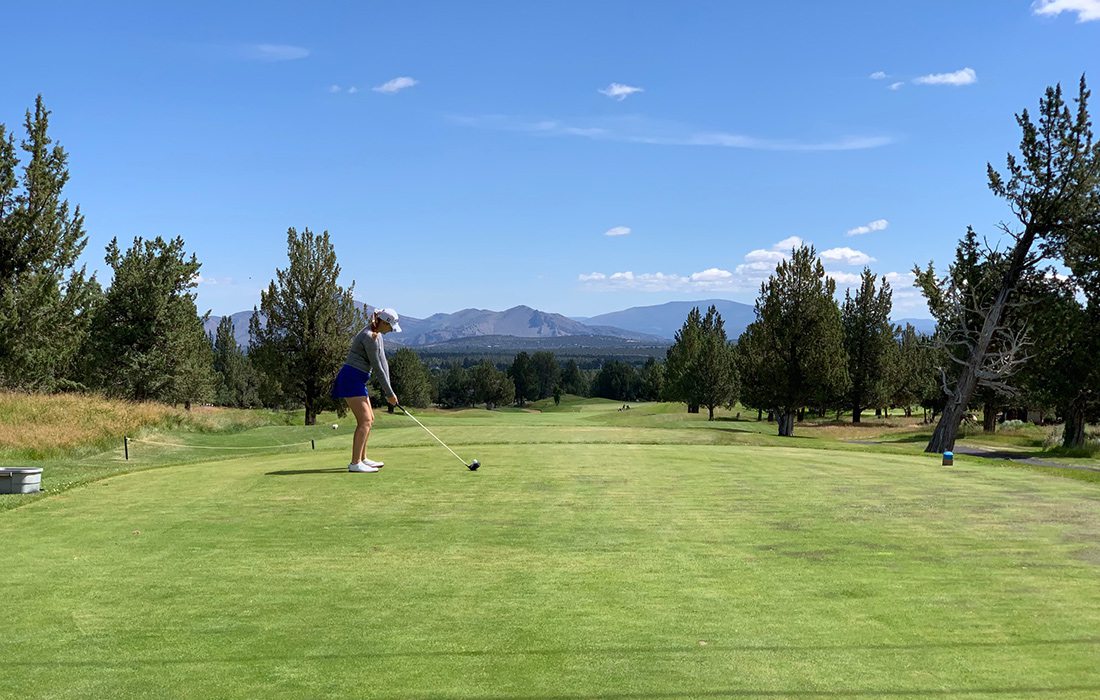 Few people know what they really want to focus on for the rest of their lives at just 15 years old. In fact, a lot of us spend most of our lives never really knowing the answer. Our high school years are a jumble of anxieties, uncertainties about the future and discoveries of our interests and personalities. This isn't the case for Reagan Zibilski. At the age of 15, after taking her final exams for high school, Zibilski was competing in the U.S. Open Women's Open Championship in South Carolina. Zibilski and her family had traveled to stand under the blazing sun, under the eyes of fans, golf pros and the media, to enter a much bigger world.
Seven days after Zibilski arrived home from the Open, we sat down with the teen phenom to speak to her about her experience competing in the big leagues, her passion for golf and how she honed her skills while balancing school and the life of a teenager.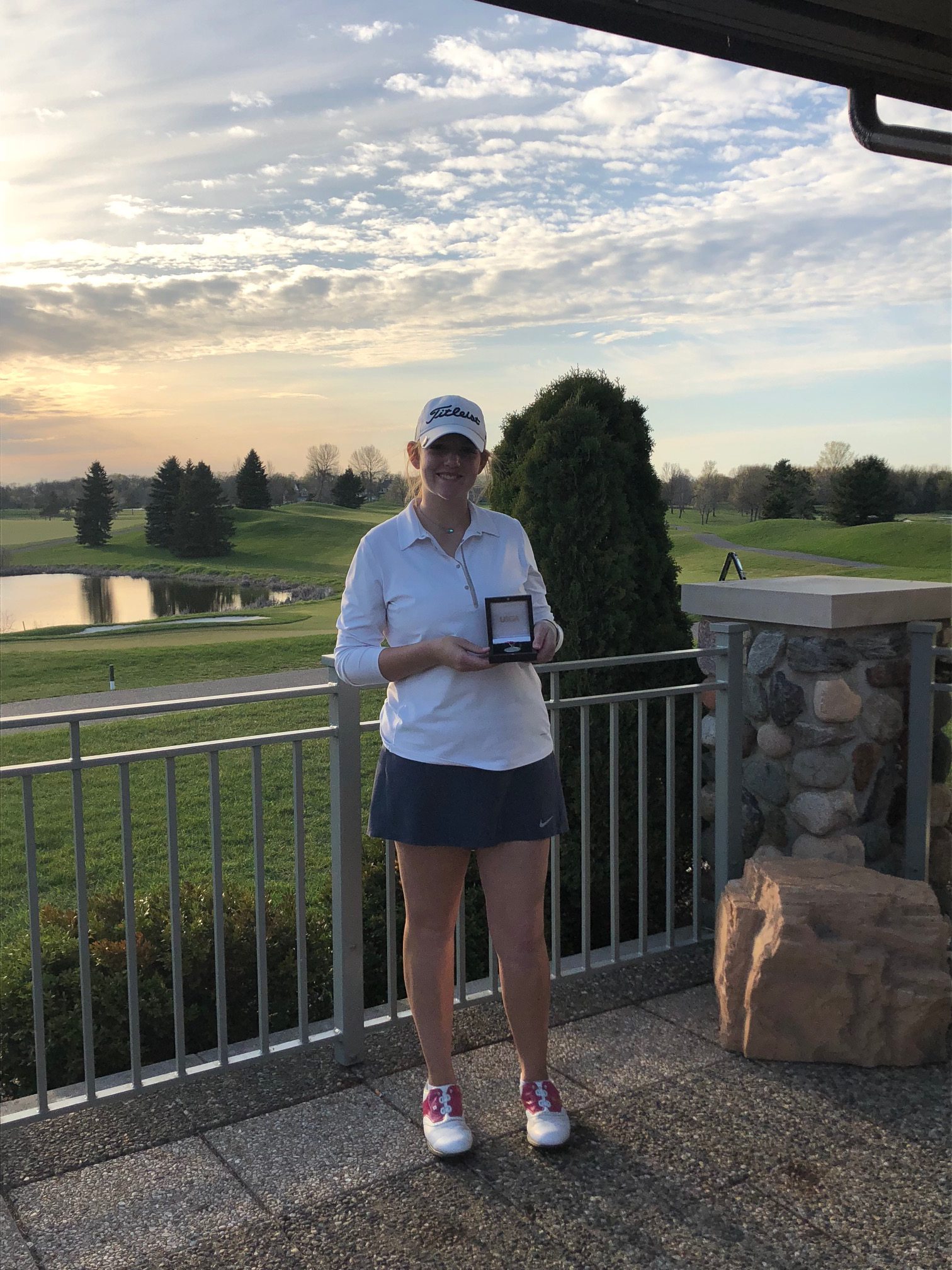 At just 15 years old, Zibilski competed alongside the pros at the U.S. Open Women's Open Championship golf tournament earlier this year.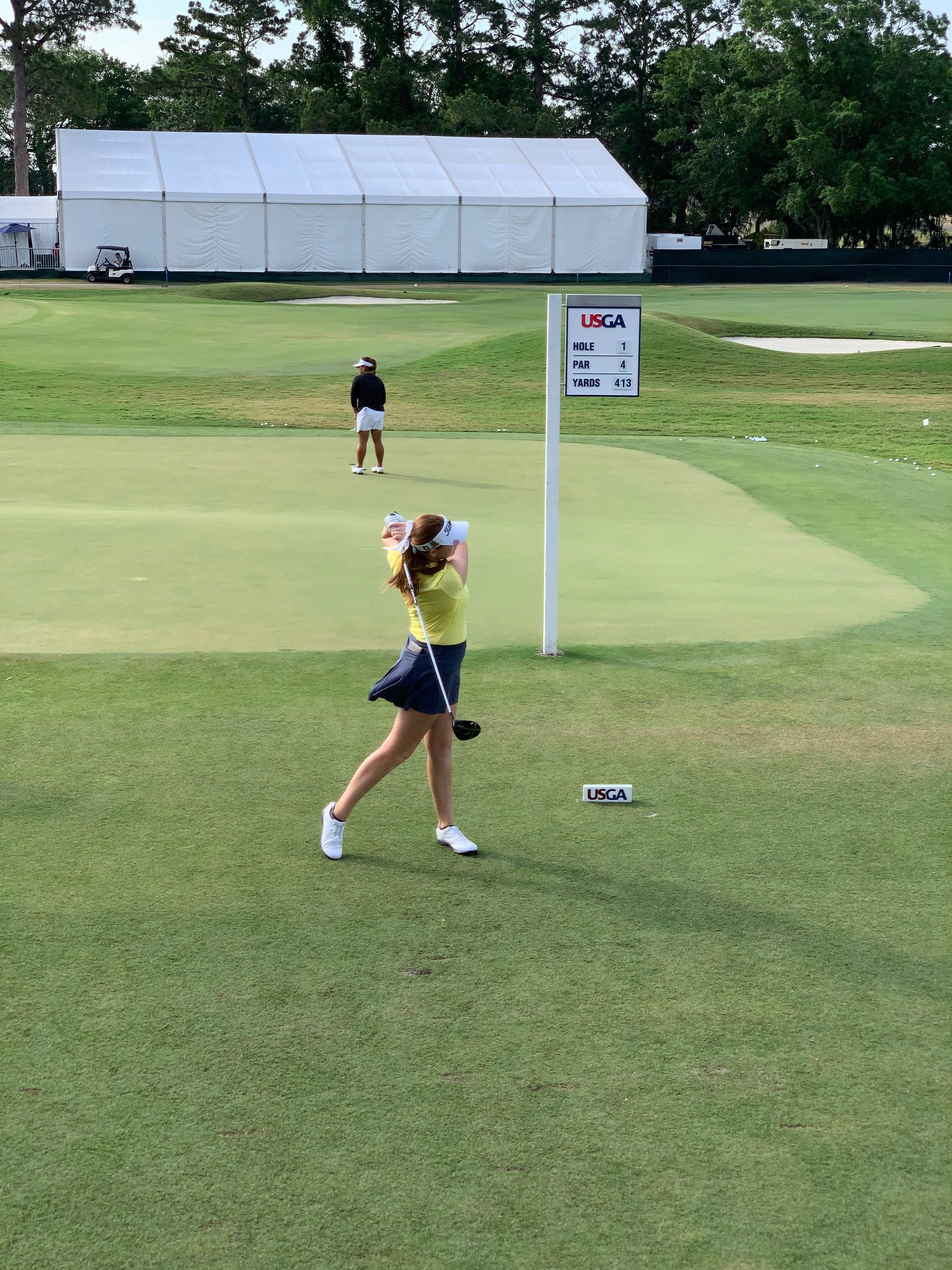 Practice makes perfect for Reagan Zibilski, which is why she hits the golf course six days a week.
Photos courtesy Angela Zibilski
417 Magazine: How does it feel to be back?
Reagan Zibilski: Honestly, it still hasn't sunk in yet. But it's calmed down a little bit. I'm just back to doing what I always do in the summer.
417: Do you play during the summer, whenever you have long periods off school?
R.Z.: Yeah. Mondays are usually my day off just because the country club is closed. But I practice six days a week for probably five hours [or] six hours. And I travel to tournaments, to AJGA [American Junior Golf Association] tournaments, other USGA [United States Golf Association] events. We're traveling most of the summer. It's pretty busy. 
417: How do you balance being in high school and being a regular teenager with the amount of work you're also putting into golf?
R.Z.: I think that being in high school is a good thing for playing an elite sport like this because it gives you the balance. I go to school from 8 to 3 where I'm with friends and I don't really think about it that much. Then whenever I get out of school, I just tell myself that it's time to work. Then whenever it gets dark I do my homework.
417: How old were you when you first took an interest in golf?
R.Z.: I started playing golf when I was 6. Then I started playing in tournaments when I was 10, but I think I started to actually love it when I was about 12. I loved practicing. I loved the individual aspect of it. When I was 12, I just told myself this is all I really wanted to do.
417: You seem pretty laid-back despite the tremendous pressure. Have you had periods of anxiety about your performance?
R.Z.: Oh yeah, sure. I remember before the qualifier for this I was super-stressed because I wanted to make it so badly. I was still a little rusty from the spring, and it was kind of a fear of the unknown. But I just told myself it was going to happen, and it happened.
417: Did you do anything specific to stave off that anxiety?
R.Z.: I just stuck to my routine. That's the best thing, I think, you can do if you're nervous. I remember telling my dad after that I had focused so hard that my brain was hurting. We played 36 holes in one day, so it was really tiring, but it was worth it.
417: You mentioned liking the individual aspect of golf. Is there anything else that's kept you coming back to the course?
R.Z.: I think that it's so much different from any other sport. It's very challenging; it can beat you up at times, but the reward is amazing. It's an individual sport, but in high school it's also a team sport, and I also like that aspect of it. You make friends you're going to have forever in a golf team.
417: How has this experience affected your day-to-day life?
R.Z.: It's given [me] a lot of confidence. I think it's really helped me grow as a person. I've been dreaming about it since I was 6 years old, so I finally got to see what it was like.
417: If you had to give advice to someone who was jumping into a big commitment, whether it's golf or anything else, what would you want to tell them?
R.Z.: I think that once you begin to do something like this, there are going to be ups and downs the whole time, but you just have to hold on because the rewards you're going to get along the way are just amazing. When I found out that I got in I was just speechless; I couldn't believe it. The best feeling in the world to have is just knowing you did it.
417: Because you're fresh off of this year's Open, how long do you think it'll be before you get the itch to compete in the Open again?
R.Z.: I hope next year. The qualifying is usually in April and May, so in April or May we'll cross our fingers and hope to be back.
417: Do you have a favorite place in 417-land?
R.Z.: I actually grew up at Millwood [Golf & Racquet Club]. That was the first time I used a golf club, and I've made so many friends there that I'm still friends with now. Millwood always has a special place in my heart.


Springfield's Got Talent
Check out other inspiring stories of young athletes from southwest Missouri.