Lunch
Banana Nutella Grilled Cheese Sandwich
Lydia Shaulis and her family of foodies hold a grilled cheese cook-off every year. This was the winning sandwich in 2013.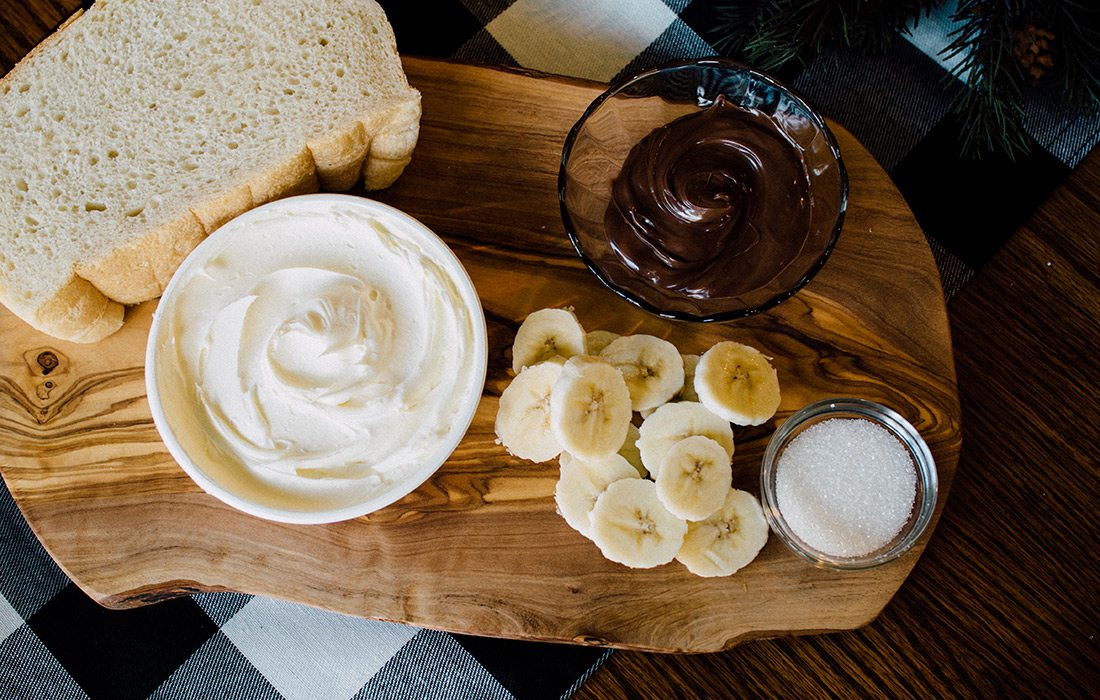 Recipe courtesy Kristi Delp, 2013 Winner of her family Grilled Cheese Cook-off
Ingredients
1 tablespoon powdered sugar
¼ cup mascarpone cheese
2 tablespoons butter, melted
2 slices sourdough bread
2–3 tablespoons Nutella
1 Banana, sliced
Kosher salt
Coarse sugar
To Prepare
With a mixer, blend together powdered sugar and mascarpone cheese until smooth and creamy. On one slice of bread, spread the mascarpone cheese mixture; on the second slice, spread Nutella. Arrange sliced bananas in a layer on top of the Nutella side. Sprinkle with kosher salt, then sandwich the two slices together. Lightly butter each side of the sandwich and cook on medium heat in a nonstick skillet. Flip the sandwich when the bread is slightly golden. Sprinkle with coarse sugar and continue to lightly brown both sides of the sandwich until it creates a sweet and crunchy coating. Watch closely to not burn the sugar.