Desserts
Caramelized Pear and Chocolate Ganache Pizza
A dessert pizza you're sure to love. Recipe courtesy of The Food Channel.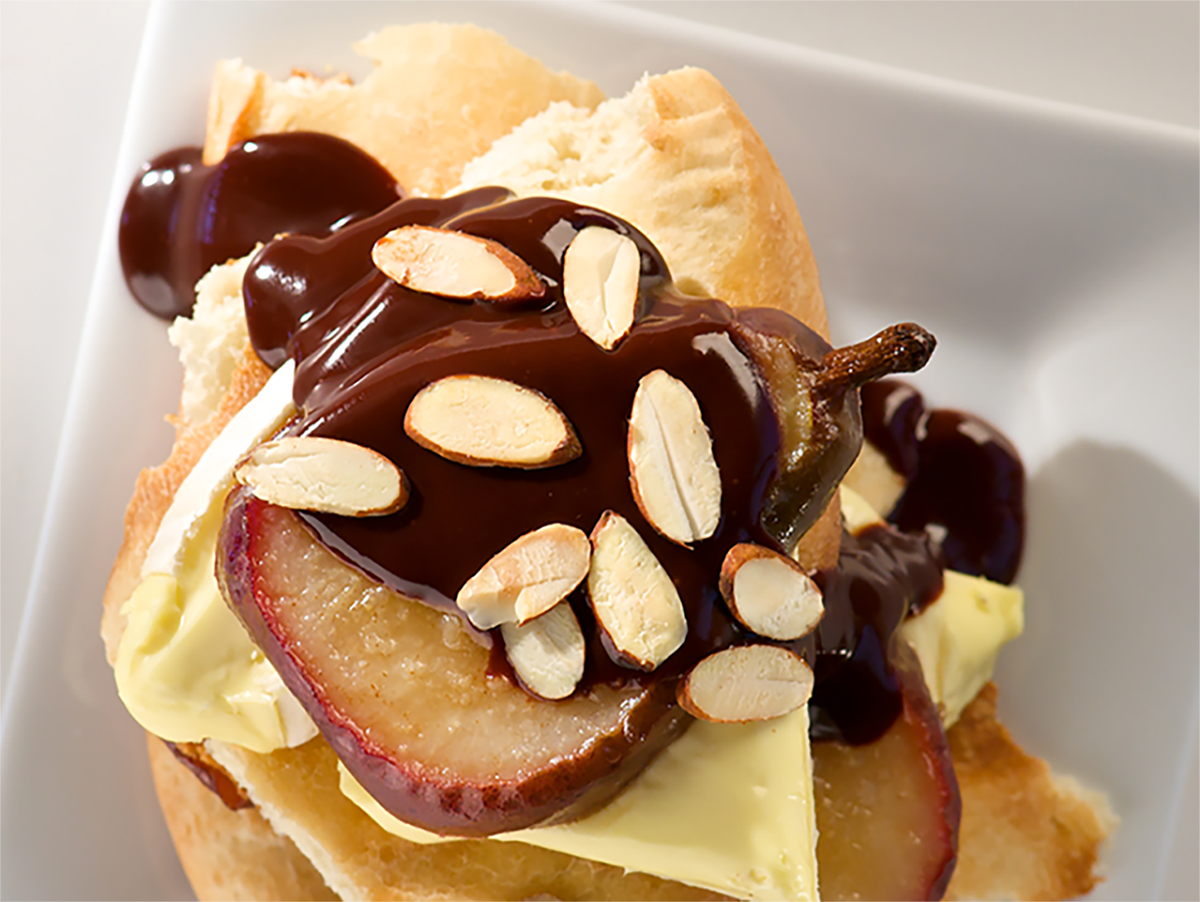 Makes one 12-inch pizza. Recipe courtesy of The Food Channel.

Ingredients
2 small red Bartlett pears, thickly sliced, seeds and stems removed
1 12-inch prepared pizza crust, warm
1 tablespoon butter
1 tablespoon brown sugar
½ cup heavy whipping cream
1 cup semisweet chocolate chips
1 wedge double cream cheese (such as Brie), thinly sliced
2 tablespoons sliced almonds, toasted

To Prepare
Melt butter in a sauté pan and add sugar and pear slices. Sauté mixture over medium-low heat until pears are golden and caramelized. Combine heavy cream and chocolate in top of a double boiler over simmering water and cook until chocolate is smooth and melted, whisking occasionally. Keep warm. Slice warm pizza crust into eight pieces. Arrange one slice pizza crust on a plate. Top with two slices of cheese, one slice of pear, another slice of pizza crust, two slices of cheese and another slice of pear. Drizzle warm chocolate sauce over the top. Repeat with the remaining ingredients and serve.