Desserts
Chai-Poached Pears with Whipped Mascarpone
Private Chef Anna Davis shares a delectable dessert recipe that you can whip up for a fancy date night at home.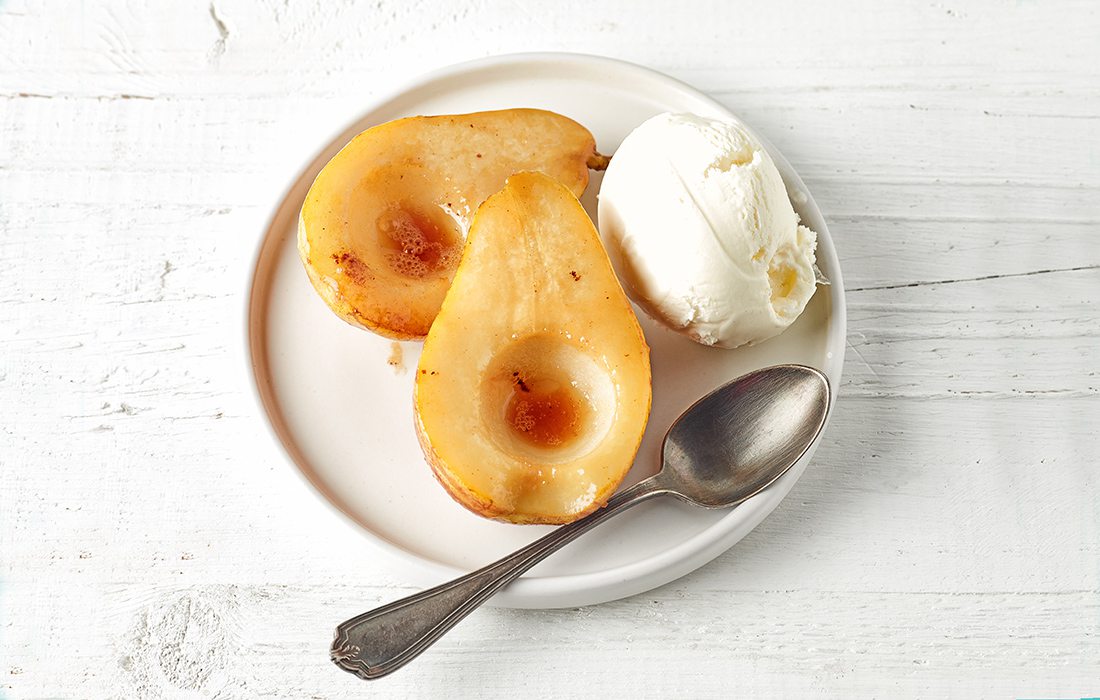 Recipe courtesy Chef Anna Davis
Ingredients
2 chai tea bags
1 cup boiling water
¼ cup agave
1 cup Vermouth
Cinnamon sticks, whole cloves, cardamom pods
2 ripe but firm Bosc pears, peeled and halved (stems left ON)
1 cup heavy cream
6 oz mascarpone, room temperature
2 tablespoons agave
¼ teaspoon ground cinnamon, cloves, cardamom, salt
Raw pistachios
1 tablespoon butter
To Prepare
Place the chai tea bags into a medium pot and pour the boiling water over the top. Let the bags steep for 8-10 minutes. Remove the tea bags, squeezing them to release as much liquid as possible. Stir in the agave. Add the pears and vermouth. If needed, add more water to barely cover, then bring to a simmer. Cook for 20 minutes or until the pears are tender. Remove the pears with slotted spoon and set aside.
Bring the poaching liquid to a rolling boil. Let boil until syrupy, about 20-30 minutes. To make the spiced creme, pour the heavy cream in a mixing bowl Beat with a whisk or hand mixer until soft peaks form. Add the spices. And whip to firm peaks. Wisk the agave into the mascarpone and fold into the whipped cream. Chop and toast pistachios in butter and salt until aromatic and slightly browned. Place pears in a shallow dish or bowl. Spoon some of the warm poaching syrup over the pears and add a spoonful of cinnamon whipped creme on the side. Sprinkle with nuts and serve immediately.