Desserts
Cinnamon Croissant Rolls
When you need a quick and easy cinnamon roll, look no further than these cinnamon croissant rolls. For a twist on a classic combo, pair these sweet rolls with smoked brisket chili instead of cornbread. Recipe courtesy Cat Lix of Missouri Spirits.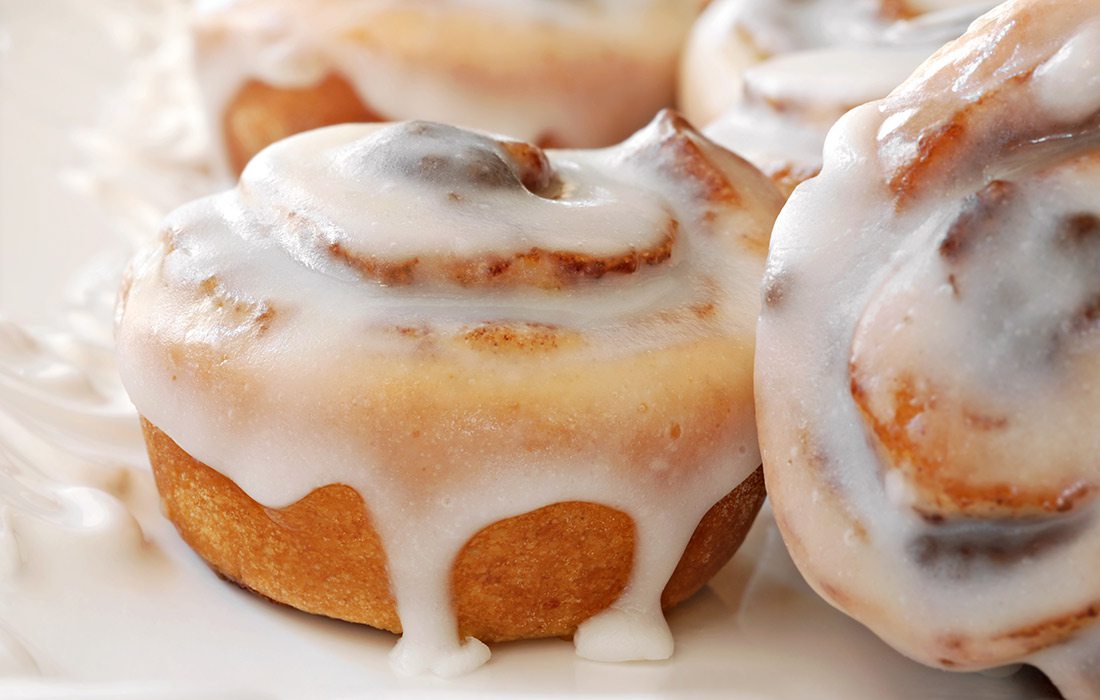 Recipe courtesy Cat Lix of Missouri Spirits
Ingredients for Cinnamon Roll
¼ cup granulated sugar
1 tablespoon cinnamon
2 tablespoons butter, melted
2 packages pre-made croissant or crescent roll dough
Ingredients for Frosting
7 tablespoons butter, softened
2 ounces cream cheese, softened
2 tablespoons milk
½ teaspoon vanilla extract
¼ teaspoon salt
1½ cups powdered sugar
To Prepare
Combine sugar and cinnamon in a bowl. Unroll one package of dough onto a clean surface. Brush surface with melted butter and sprinkle generously with the cinnamon-sugar. Starting at one end, roll dough into a cylinder and slice off thick rounds. Repeat with second package of dough. Nestle rounds in a baking dish or place in a muffin tin. Brush tops with remaining melted butter. Bake per package instructions.
For frosting, beat butter and cream cheese until fluffy. Add milk, vanilla and salt and beat to combine. Gradually add powdered sugar until smooth. Dollop on top of freshly baked rolls.