Side Dishes
Polenta Stuffing
Katie Baker of The Gracious Plate shares her recipe for polenta stuffing that you can serve at Thanksgiving as a great gluten free alternative to traditional stuffing.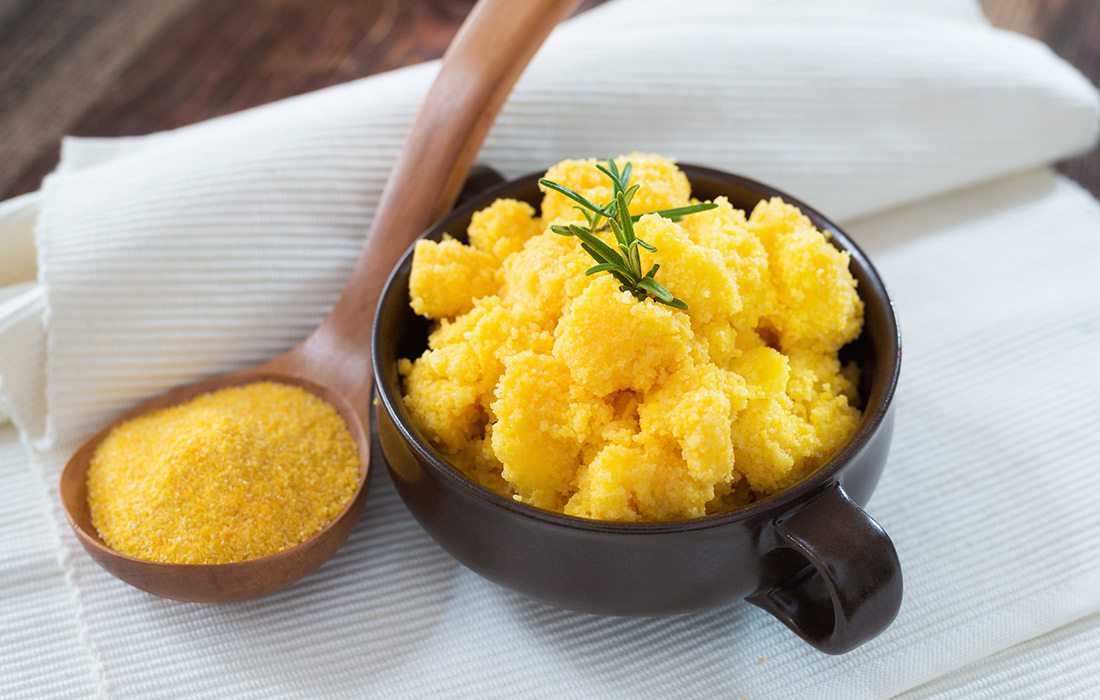 Recipe courtesy Katie Baker of The Gracious Plate
Serves 6
Ingredients
4 tablespoons unsalted butter
4¼ cups vegetable stock
4¼ cups uncooked polenta
1 cup celery, diced
1 cup white onion, diced
1 clove garlic, minced
¾ cup leek, diced
1¾ cup Granny Smith apple, diced
2 teaspoon fresh thyme
1 teaspoon fresh sage
Salt to taste
To Prepare
1. To make the polenta: Bring vegetable stock to boil and season with salt. Slowly add the polenta and stir constantly for about 25 minutes. When the polenta begins to pull away from the sides of the pan, it's done.

2. Grease a baking dish with butter and pour the polenta into the dish. Make sure the polenta is about an inch deep, then put it into the refrigerator to cool for two hours. The polenta can be made a day in advance.
3. Preheat the oven to 350 degrees (Fahrenheit). Once the polenta is firm, turn it out onto a cutting board and cut into 1 inch cubes. Brush the polenta with melted butter and put in the oven until the polenta browns and begins to dry out. This should take about 30 minutes.
4. While the polenta is browning, melt two tablespoons of butter in a sauté pan. Add the onion, celery, garlic and leeks. Stir occasionally and season with salt.
5. When all of the vegetables have been sautéed, add the apple, thyme and sage. Sauté for five more minutes, stirring to incorporate all of the ingredients.
6. Combine the vegetable mixture and toasted polenta in a bowl. This can be done hours before serving.
7. Put stuffing either inside the turkey or in a baking dish, then put it back into the oven for about 20 minutes or until the polenta begins to brown.