Weddings
D.I.Y. Wedding Marquee
By Jessica Nunley | Photo by 9Art Photography
Jun 2014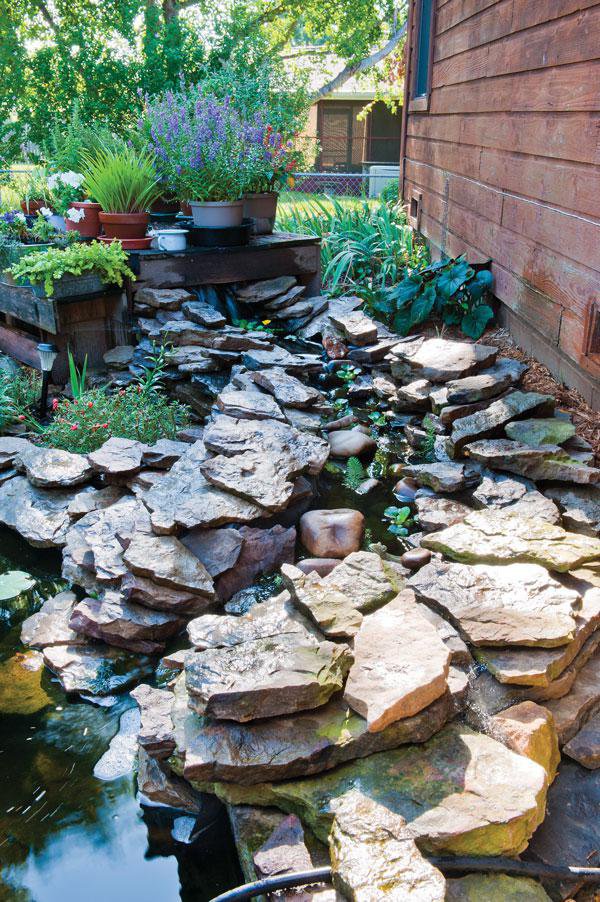 After Kaitlyn Keeling and her now-husband Dak said their vows last June, the party headed over to Joplin's Springhouse Gardens. The venue was stunning, but it required a big centerpiece to fill it out. The solution? A giant twinkling marquee sign.
It was a simple answer, but it was not a simple project to complete. After enlisting the help of a half-dozen people, Kaitlyn pieced together her marquee sign using a plywood background, foam core letters and vinyl designs. The project took about 100 hours to make. She found a tutorial for the letters on the Oh Happy Day blog, but made up the rest of the project as she went. 
Since not all brides have ample time to work on a huge marquee sign, we turned to the creative masterminds behind the popular A Beautiful Mess blog. (Visit abeautifulmess.com and search for "marquee sign".) These local gals created a less-complex sign that can be made in a weekend. It's smaller than Kaitlyn's, but adjustments to the supply list can accommodate any size sign.
Directions: 
1. Cut the wood planks into four pieces (two that are 24 inches long and two that are 46 inches long) to frame the sign's backside edge. Attach the planks to the back border of the board with the wood screws and the drill.
2. Prime and paint the front and sides of the sign with two coats of white acrylic paint. Also paint the sides of the chipboard letters. Once the letters are dry, paint the front of each one with a coat of Mod Podge, and sprinkle loose glitter on the wet glue. Gently shake off the excess, and then repeat once dry.
3. Arrange the dry letters on the painted board, and glue them in place.
4. Drill holes through the letters and the board for the lights to come through. Stand some screws up on the letters to mark the places you will drill.
5. Push the lights through the holes on the backside of the board, and tape each one in place with duct tape. Plug the lights in, and enjoy!