Weddings
Behind the Scenes: Say Yes to the Dress
Is reality TV real? We talked to 417-lander Courtney Wright, who was recently a bridesmaid on TLC's Say Yes to the Dress: Bridesmaids, to get a scoop on what goes on behind the scenes.
By Savannah Waszczuk | Photos courtesy Courtney Wright
Jun 2013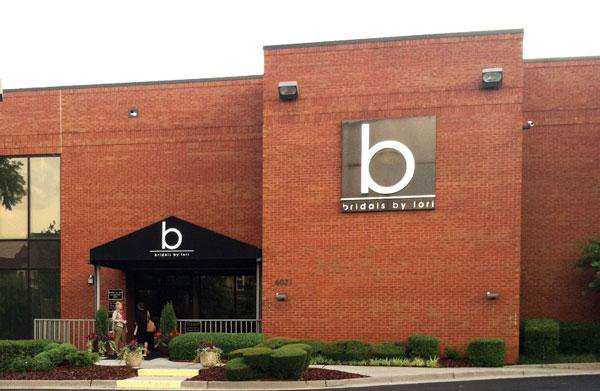 We've all been there: You find yourself home alone on a Friday night, and before you know it, you're snuggled up on the couch, three episodes deep into Say Yes to the Dress. 417-lander Courtney Wright is a huge fan of the reality TV show, and that's why she was extra excited when she got the chance to be on Say Yes to the Dress: Bridesmaids, a spinoff that's focused on helping the bride find her bridesmaids' dresses. Shortly after the bridesmaid-to-be returned from filming the show in Atlanta, we sat down with her to talk about her experience.


417 Bride: How did you end up in an episode of Say Yes to the Dress: Bridesmaids?
Courtney Wright: One of my friends from college, Xylina Nuckles, is getting married, and her fiancé is a financial advisor for the Atlanta Falcons football team. A producer on the show is a former Falcons cheerleader, and she asked Xylina if she wanted to be considered. Xylina applied and was chosen.

417 Bride:  What was filming like?
C.W.: They kept telling us, "Don't look at the camera, just be yourself." When they started filming, they would ask us things, like "What kind of dress are you looking for?" Then we'd all put our two cents worth in, and they'd stop us and say, "Say what you said again, but say it like this." We tried on four dresses, which took about four hours, then did post interviews.

417 Bride: What was the interview like?
C.W.: Well, everything has to be said in present tense. Then, they want you to act as natural as possible, but you can tell that they want to stir up some drama. If someone says something that could potentially cause a disagreement, the director asks you questions about it.

417 Bride: How long did filming take?
C.W.: We filmed for about eight hours total, but the show is only 30 minutes. There are always two stories on each episode, so each story really only gets about 12 minutes.

417 Bride: Was it what you expected?
C.W.: I didn't expect all of the questions. I thought it was just like, "Alright, go." I didn't expect all the redirection of the questions. Also, when I watched it, I couldn't get over how much they cut out and edited it.

417 Bride: So, after your experience, would you say reality TV is real?
C.W.: No. Well, it's staged. It's real, but it's staged.


417 Bride: Were all of Xylina's bridesmaids on the show?
C.W.: No. Xylina had seven bridesmaids, but only the girls who were able to go to the filming were on the show. Before the show, Xylina had to write out descriptions of who she was bringing, what their personalities were like, if they got along with everyone else, what upsets them, what they would disagree with and things like that. Then, they chose the bridesmaids they wanted to interview from that. They interviewed three of us—me, Vina and Caylor.

417 Bride: Did Xylina end up choosing a bridesmaid dress?
C.W.: She did choose one for the show, but we didn't end up buying them.

417 Bride: What was your favorite thing about the day?
C.W.: I'm a huge fan of the show, and meeting the consultants and the cast and being a part of it all was so fun.