Weddings
Plan the Menu
417-land dining experts share advice on finding the perfect type of meal to fit your special day.
By Rachel Bonar
Jun 2013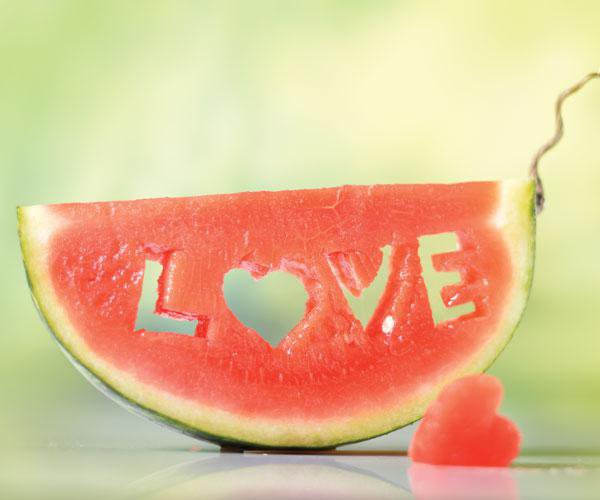 A SIT-DOWN DINNER
Ryan Tiller with Dining by Design Gourmet, Inc.
Ideal For: Higher budgets. This dining option offers a more classic style and upscale setting.
Dinner Details: Multiple entrée options, a salad, bread, two sides and beverage service. Servers are included.
Advice: It is just as obtrusive to have too many servers hovering as it is detrimental to have too few servers. A safe bet is always having one server for every 12 to 14 guests.
Price Point: Minimum of $18.95 per person
COCKTAILS AND APPETIZERS
Laura Stewart with Party Works Catering
Ideal For: Brides who want something more casual and want guests to be able to mingle.
Dinner Details: Appetizers can offer a wide variety of food and make it easier to accommodate vegetarian and vegan guests.
Advice: Choose a minimum of six menu options. This is a menu you should have fun with, and use your imagination.
Price Point: Can be done fairly inexpensively, $8–10 per person as a minimum.
AN OUTDOOR PICNIC
Jill Barron with Infused Catering
Ideal For: Outdoor weddings held in venues such as parks or even barns. This is for brides who might want to add family recipes and a personal touch to their receptions.
Dinner Details: This dinner option is flexible and can be adapted to match the couple's taste. Brides can serve whatever their hearts desire from fresh salads, watermelon fruit bowls and pasta salads to fried chicken and baked beans. This can be a family-style meal with different options for the guests to choose from. Outdoor picnic receptions are becoming a popular trend. Barron says she had one bride who had fried chicken, and another who had a fish fry. She has also had people bring her family recipes that she made and served at their receptions. This type of reception lends itself to adding in plenty of personal touches.
Advice: Always have a Plan B, whether it is a tent or a building. You never know what to expect when it comes to our Ozarks weather.
Price Point: $12–14 per person