Weddings
Honeymoon Musts
Before you head out on your honeymoon, load up on these must-haves from local boutiques that will have you lounging in style and enjoying your happily ever after in no time.
Styled by Abby Gust | Photographed by Brandon Alms
Jun 2015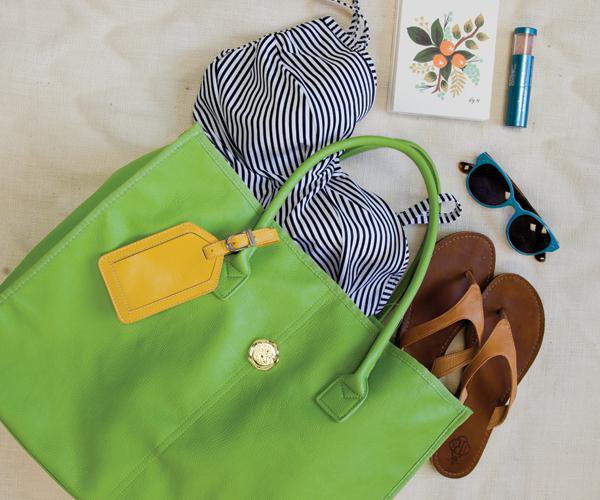 Handy Time Savers
Forget that book and bring along your thank-you cards to work on during the plane ride or during some downtime on the beach. Stock up on stationery like these Rifle Paper Co. botanical card sets, $17 at The Market. Also handy is the Color Science loose mineral sunscreen, $52 at Acacia Spa. Looking fabulous on the go has never been easier!
Beach Essentials
Look your best on the beach with this Panache Swim Anya stripe tankini, $78 at Amelia Madden. While you're at it, don't forget to pack The Royal Standard camel sandals, $24.95, and Peeper by Peeperspecs sunglasses, $23.95, both at Baglady Boutique. 
Grab a Bag and Go
Make your beach bag as chic as your ensemble. The Anna Griffin all-purpose tote, $69.95 at Baglady Boutique is just the thing to go from beach babe to night on the town. Keep track of it with this cute leather luggage tag, $7.50 at The Market.