Weddings
Booze Rules
Open bars are intimidating. Whether you're worried about your guests overindulging or racking up the bill on top-shelf drinks, offering up free drinks doesn't have to be stressful. Here are a few tips from experts on do's and don'ts of an open bar.
By Peyson Shields
Dec 2016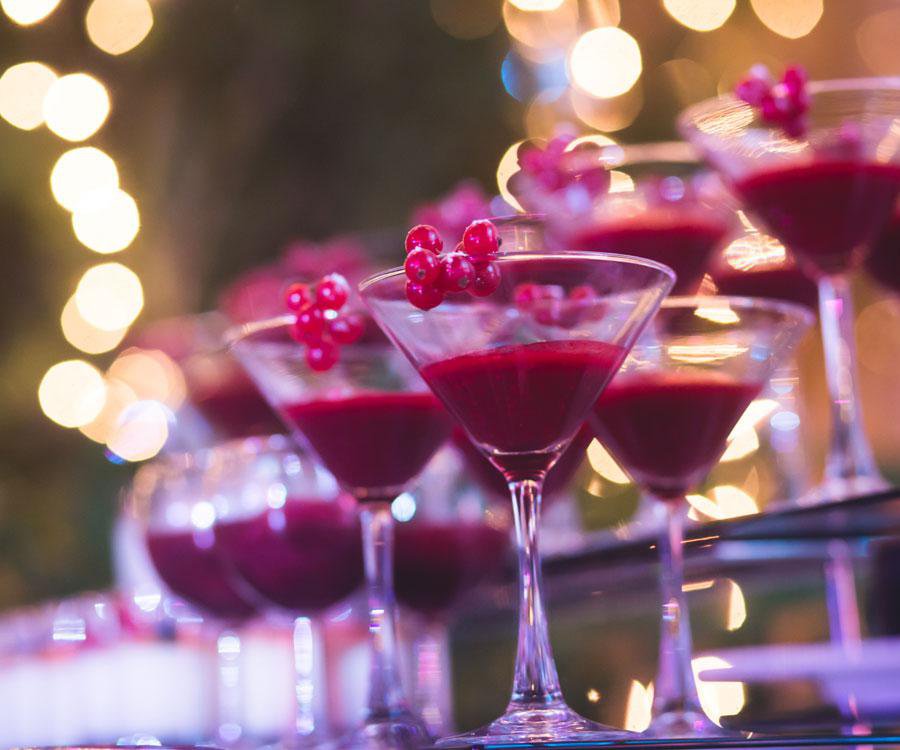 Do: Hire a Bartender

"The bartender's discretion is crucial. There's an unspoken bartender rule that makes sure guests have a good time, but not too good of a good time."—Connor Forbeck, director of sales and marketing, 425 Downtown  


Don't: Drive
"I have more and more clients that offer a shuttle service for their guests to make sure no one is drinking and driving."—Patty Wingo, owner, Simply Delicious Catering


Do: Set a Limit
"You can cap [an open bar] at a certain cost or only have it for a specified time limit and then it goes to cash bar. There's a lot of different ways to do it that can help control cost and help regulate so that guests aren't drinking too much."—Mary Douglas, owner, Bringing it Together Events


Do: Host a Custom Menu
"Hosting beer, wine and a signature drink can help control your budget. Signature drinks are a little more fun—they look cute, you can name them something funny or cute, and signage by the bar adds a nice touch."—M.D.


Do: The Math
"Plan for a drink an hour. The average event time that guests will stay is five hours. If you have 125 guests, for example, then you should plan to serve 625 drinks. Depending on who you use for bar service, expect to pay a set up fee and a price per person."—P.W.


Don't: Feel Pressured
"Most weddings have a personality and should be up to each bride and groom. Don't feel pressured to provide alcohol to your guests if that's not your scene."—C.F.