Weddings
Which Bachelorette Party is Perfect for You?
You're ready to party down, but you're not sure where to start planning. Save yourself the heartache of a bad bash and take this quiz.
By Lillian Stone
Dec 2016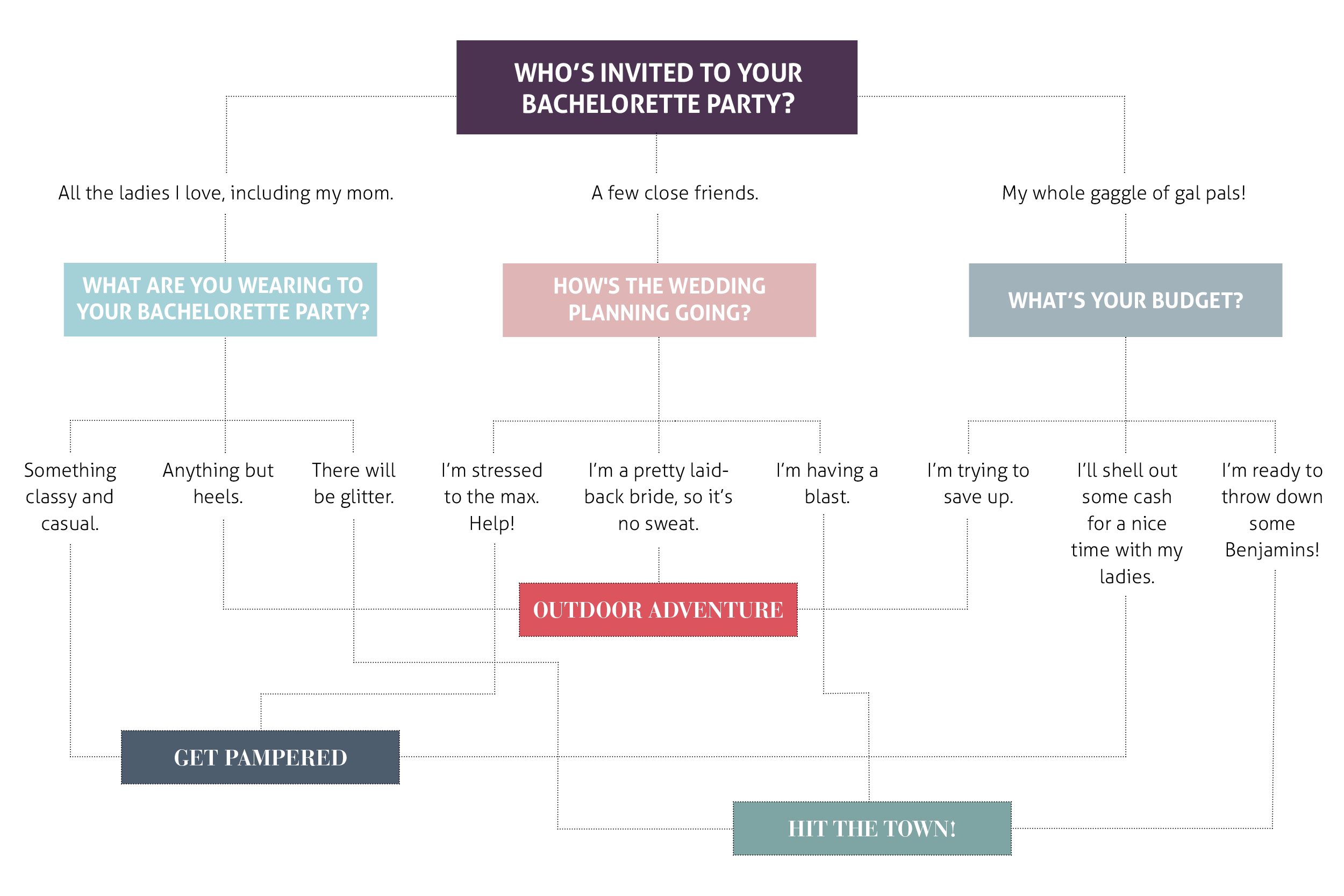 Get Pampered: Wedding planning got you feeling frazzled? You're in need of a day of pampering. Plan a spa day for you and your favorite ladies. We recommend heading to Grove Spa for massages, body treatments and more. We also love the new Acacia Spa for deep relaxation—try their quiet rooms—and amazing manicures and pedicures. After your day of downtime, check out their new boutique, where you and your ladies can buy everything from gorgeous candles to trendy activewear. 


Have an Outdoor Adventure: You're adventurous, but you're not into the traditional bachelorette scene. You're more interested in having some laughs with your friends than dropping a few hundred on bottle service. We've got just the thing. Sequiota Bike Shop is the perfect spot for an outdoorsy dinner—complete with boozy slushies. After dinner, set out on a scavenger hunt through Sequiota Park with your bridal party. Mark off landmarks and snap pics to flood your Instagram feed. You'll spare your wallet and make memories to last beyond happy hour.


Hit the Town: You're ready for a fun night out to celebrate the end of your single days. Gather your gals, get dolled up and hit some of our favorite downtown spots. Grab dinner at a 417-land hot spot—Civil Kitchen has a fun patio—then get fun and fruity drinks at The Golden Girl Rum Club. Head to Scotch & Soda to order from an extensive menu of whiskeys and classic cocktails. Finally, round out your night at MudLounge with wine, spirits and a menu including to-die-for fondue.