Weddings
Wedding Day Beauty Splurges
These salons and spas are here to help you look your best when walking down the aisle whether you need a pre-wedding facial regiment, some all-over bronzing or even a makeover for your man.
By Rose Marthis
Dec 2014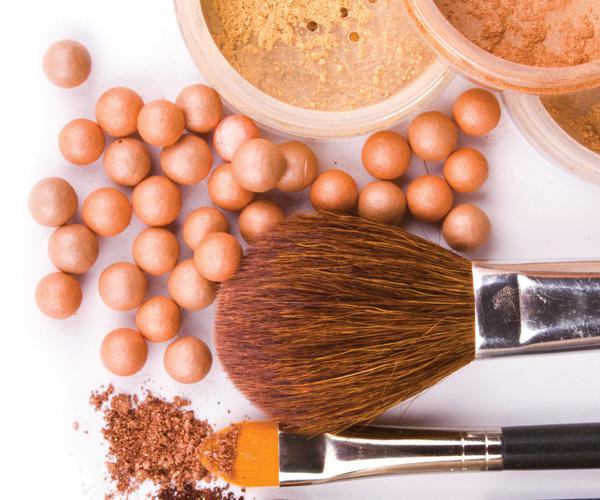 Airbrush Makeup by W3 Salon
1616 E. Republic Rd., Springfield; 417-889-9453; wthreesalon.com
Price: price by consultation
Experienced artists Tabitha Headley and Melissa Britt can make sure you look flawless on your special day. W3 Salon offers trial run applications to perfect your look before you walk down the aisle and day-of services both in-salon and on-location. Add the perfect finishing touches with false lashes for eyes that pop and airbrush tanning for an even glow all over. 


Blushing Bride package at Grove Spa
1522 E. Sunshine St., Springfield, 417-881-8887; inside the University Plaza Hotel, 333. S. John Q. Hammons Pkwy, 417-831-0880; grovespa.com 
Price: $420
Grove Spa makes a commitment to your beauty long before you put on your wedding gown. In this six-month facial plan, each bride meets with an esthetician to design a skincare plan to fit her needs. The at-home skin-care kit and monthly spa facials make sure you'll be glowing in every picture. 
This is just one of many packages Grove Spa offers, and both locations have great spaces to get the bridesmaids together and be pampered while getting ready for the ceremony. 


Groom's Package at Acacia Day Spa
1536 E. Primrose St., Springfield; 417-823-8318; acacia-spa.com
Price: $165
Gentlemen, the wedding day is your time to shine, too! Take some time for yourself to ease your mind with the 1-hour deep-tissue massage, and ensure your hands look just as good as your bride's for the ring pictures with the express manicure. Ward off cold feet with the express pedicure, and bring your groomsmen to relax with the groom's facial to make sure your skin looks its best in all the photos your future wife will want to hang up at home. 
 
Party Space Rentals at 417 Blow Dry Bar
2144 E. Republic Rd., A104 in Farmer's Park, Springfield; 417-887-0417; studio417salon.com/417-blow-dry-bar
Price: price by consultation
417 Blow Dry Bar has the perfect space to accommodate your bridal shower or bachelorette party. You and your girlfriends can spend the afternoon getting blowout styles, manicures, pedicures and makeup applied, not to mention that you can enjoy 25 percent off all retail products. Bring your own meals or have your party catered by neighboring Metropolitan Farmer or The Aviary Café and Creperie. You can even send the boys next door to Hudson Hawk Barber & Shop for trim ups and hot shaves before the big day.