Designers
Best Rendering Come to Life 2021 Winner
Nathan Taylor of Obelisk Home set out to bring life, energy, light and functionality to a limited space.
by Colin Shea Denniston
Dec 2021
WINNING DESIGNER: Nathan Taylor of Obelisk Home 
Project Goal Summary
The previous built-in cabinet was too small and dated. My goal was to bring life, energy, light and functionality to the space, and give this mom of three a place to call her own.
---
The best home upgrades are the ones you didn't even know you needed. While working on a whole house remodel, Nathan Taylor, owner and principal designer at Obelisk Home, turned a formerly undefined space into statement-making built-in china cabinet perfect for both display and storage. "It was in a hallway actually," says Taylor of the space, "but you see it from the living room, the entryway and the kitchen." Rather than recreating the cabinets from the kitchen, Taylor imagined a large furniture piece with tons of storage that would define the space and give it purpose.
According to Taylor, the homeowners enjoy entertaining and have many relatives that live locally. Therefore, their home often becomes the go-to spot for holiday sand celebrations.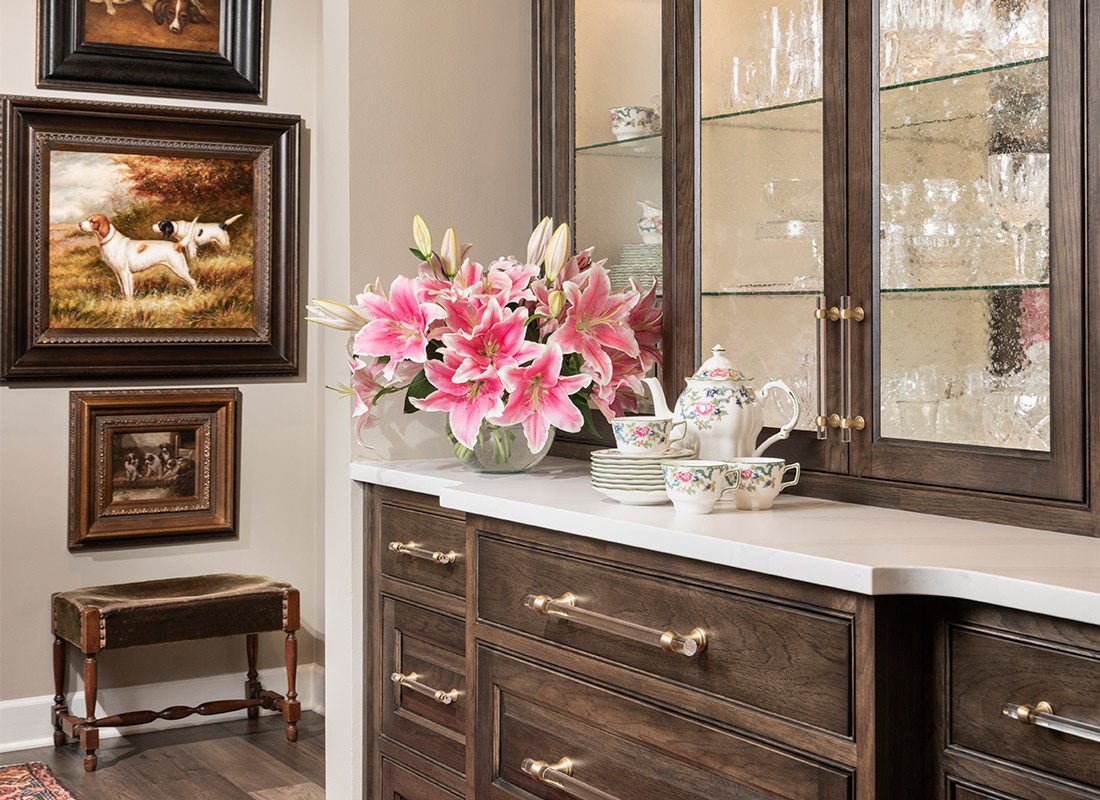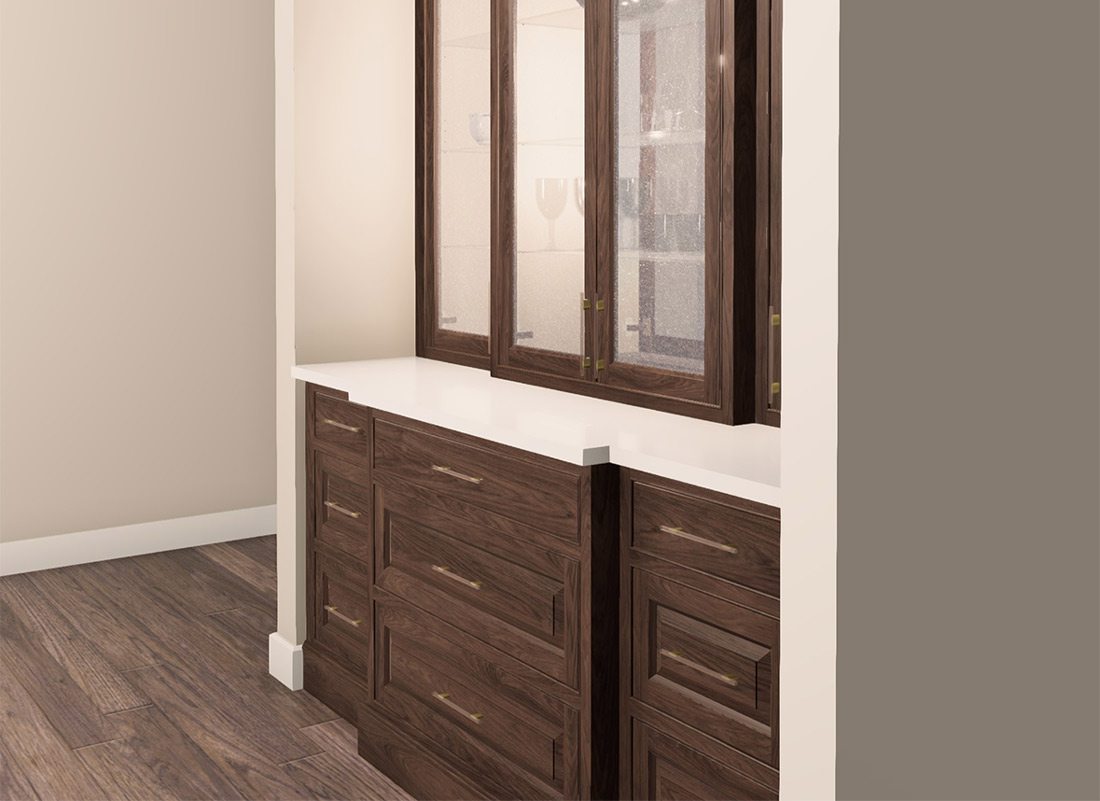 Photos by Jeremy Mason McGraw, Global Image Creation, courtesy Cabinet Concepts by Design
Before the remodel, any time the homeowners wanted to entertain or host dinner parties, they had to get their dishes out of the basement storage and haul them up to the kitchen.
This new design sits on the other side of the wall from the dining room and is filled with plenty of storage room specifically designed for the homeowners' existing pieces. The homes remodeled design has a sophisticated traditional feel to it, so Taylor designed the cabinet to look as though it had always been there. Dark wood and seeded glass connect the floor to ceiling cabinet into the rest of the homes' design elements while the acrylic handles and antique brass hardware elevate the sophistication. With vertical lights inside the cabinetry, the homeowners can showcase their favorite pieces and keep everything in sight, ready to go for the next family gathering.
RESOURCES
Contractor
Photographer
Jeremy Mason McGraw, Global Image Creations
Wall Coverings
Light Fixtures
Wood Floors
Paint
Artwork
Other Suppliers