Advice
How To Pick an Interior Designer
Interior designers might spend months with their clients, so it's essential that they get the job done right. We asked three local interior designers what questions you should ask before you choose your own.
By Ren Bishop
Mar 2016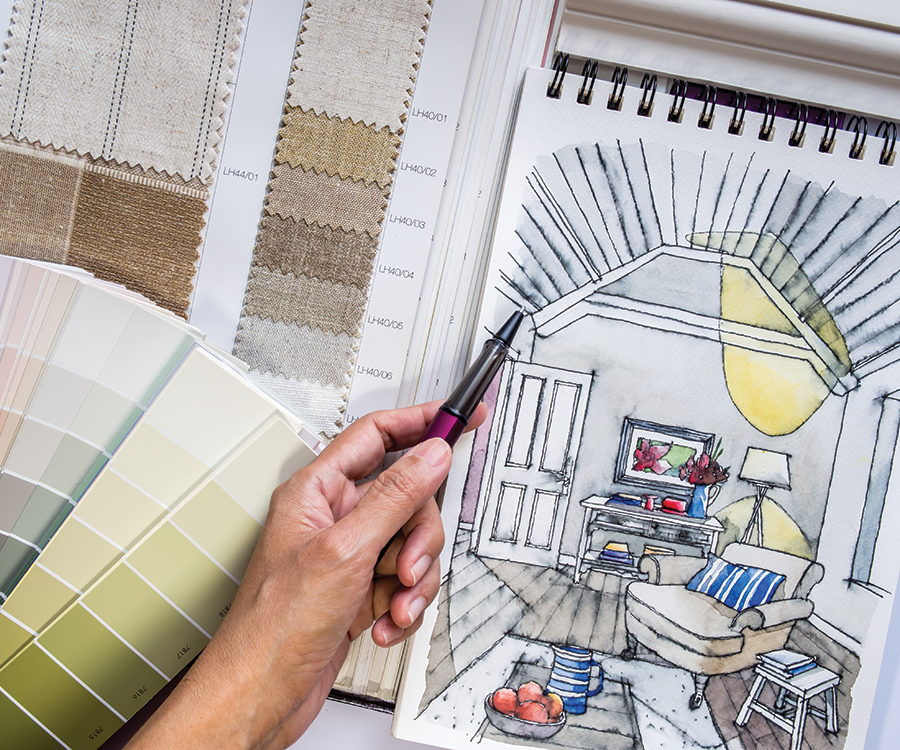 What services do you provide?
Asking a prospective interior designer what types of services they provide is a necessary first question, says Jacque Pitts, interior designer at Brashears Furniture (500 W. Trimble, Berryville, Ark., 417-818-6882, brashears.com). Some provide design services for everything from home design to hardware and materials, and others offer more simple decorating services.


What's your project process?
Understanding a designer's process is a way to determine how they work, meet deadlines and deal with setbacks, says Crystal Shotts, department manager and kitchen and bath designer at Meek's Design Center (3231 N. Glenstone, Springfield, meeks.com, 417-889-1929). A quick conversation will let you know important details right away, such as what access they have to product lines, discounts and contractors.
 
What responsibilities will I have during the project?
Asking the prospective designer about the homeowners' responsibilities is a must-ask question, says Shotts. "It's important to know, so you'll know up front what kind of time and energy the designer will require you to put in," she says. "Do you have to seek out bids for contractors or pay contractors yourself? That matters." 


Do you have any references?
Calling provided references is an essential step, says Pitts. "Get references from builders, vendors and clients, and call the references," she says. "You'll get a much better idea of how the designer or builder works, and if they're truly capable to do the project you're wanting to complete."


Will you help me create budget?
Talking about a project's budget is necessary for the first meeting, says Nola Shivers, owner and interior designer at Decorating Den Interiors (1310 N. Kelly Ave., Nixa, local.decoratingden.com/nshivers). "A lot of people don't have a clue what things cost," Shivers says. "An experienced designer should know how to set and manage a budget. You can't go any further without it."