Trends
Style Your Bathroom Vanity with These Five Items
Make your vanity the perfect spot for your morning and nighttime pampering routines with these five items.
By Dylan Lyle and Tessa Cooper
Sep 2019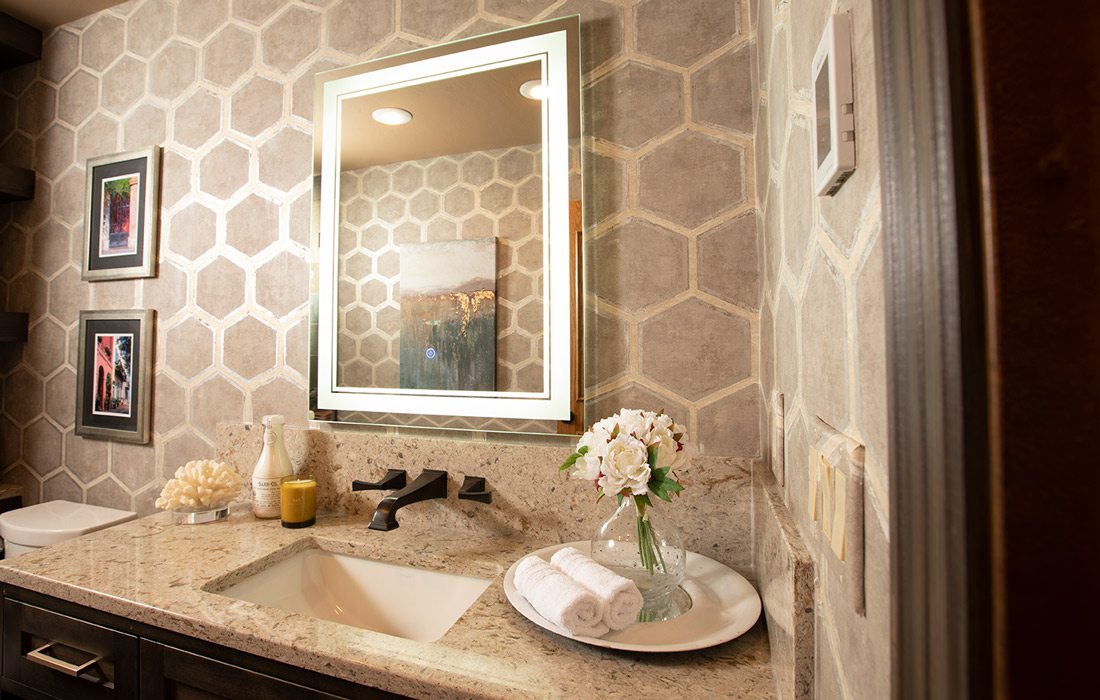 With so much time spent in the bathroom, why not turn it into a more relaxing retreat? With some careful planning, it can be a space for you to collect your thoughts for the day as much as it can be for pampering and relief. Enhance your vanity with these five simple items and turn your lavatory into a luxury.
---
Barr + Co. Soaking salts, The Market, $33

Even if you rarely draw a bath, simply smelling these bath salts can have a calming effect.
Jean Baptiste candle, James Décor, $37
A candle provides another olfactory element, but when lit it also introduces the warmth and glow of a flame.
Flowers and vase, Ellecor, $20; Preserved coral, James Décor, $199 for set of two
Flowers and coral bring together elements of earth and sea. The earth provides grounding and the sea is life-giving water.
Vintage white mirrored tray, House Counsel, $59
Top off the look with a delicate tray to prevent visual clutter.