Home Decor
Warm Colors for Winter
Wrap your home in a cozy blanket of warm colors this winter.
By Heather Kane Kohler
Dec 2022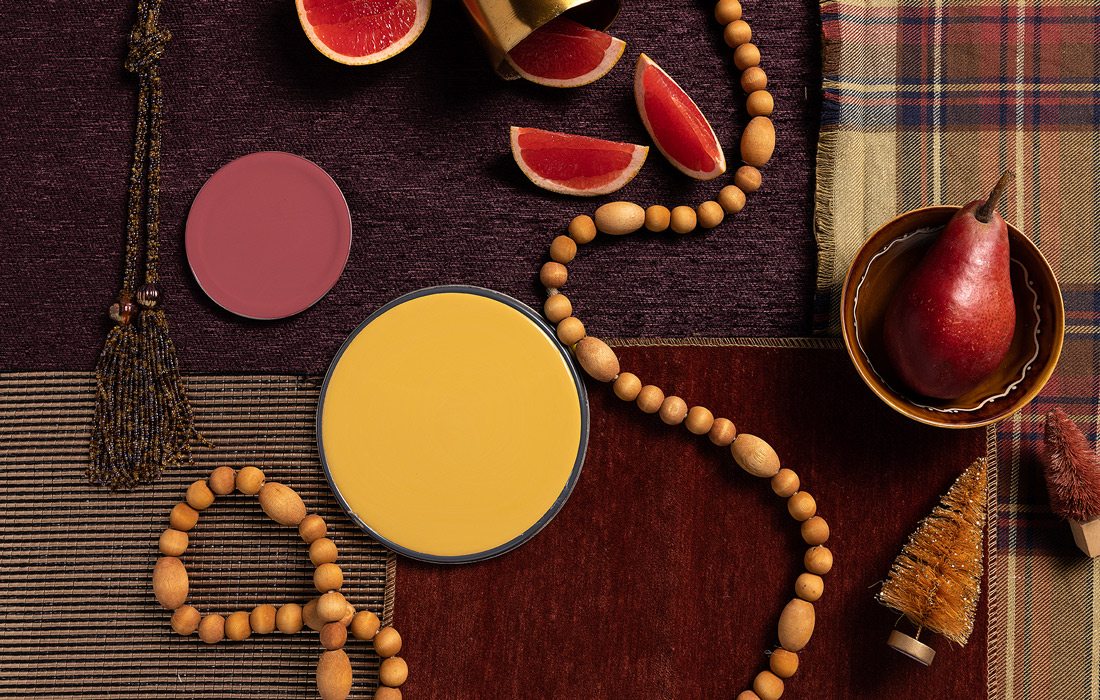 As we approach the New Year, many designers and design-savvy homeowners begin to look for fresh inspiration, and what better way to get inspired than to look to the forecasted paint colors for 2023. The year ahead brings a strong gravitation toward warm colors, all rich in color tones and once again inspired by nature. Think of warm hot chocolate hues, with undertones of plum, and blood orange reds. Graham & Brown's color of the year is an auburn red they've named Alizarin. The hue is cozy, but still has a luxe feel. We can't talk about warm colors without bringing yellow into the mix. A favorite among many 2023 color collections, these sunny shades have more burnt ocher undertones and feel a bit global. Farrow & Ball's India Yellow is a gorgeous example of how this hue can be sophisticated and cheerful at the same time.  Whatever warm colors you may gravitate to, the overall idea is that bringing warm and earthy hues into your home creates a powerful and luxurious mood.