Home Decor
Introducing Harrison House Studio
A beloved market expands their operations to include events beginning this fall.
By Heather Kane Kohler
Sep 2023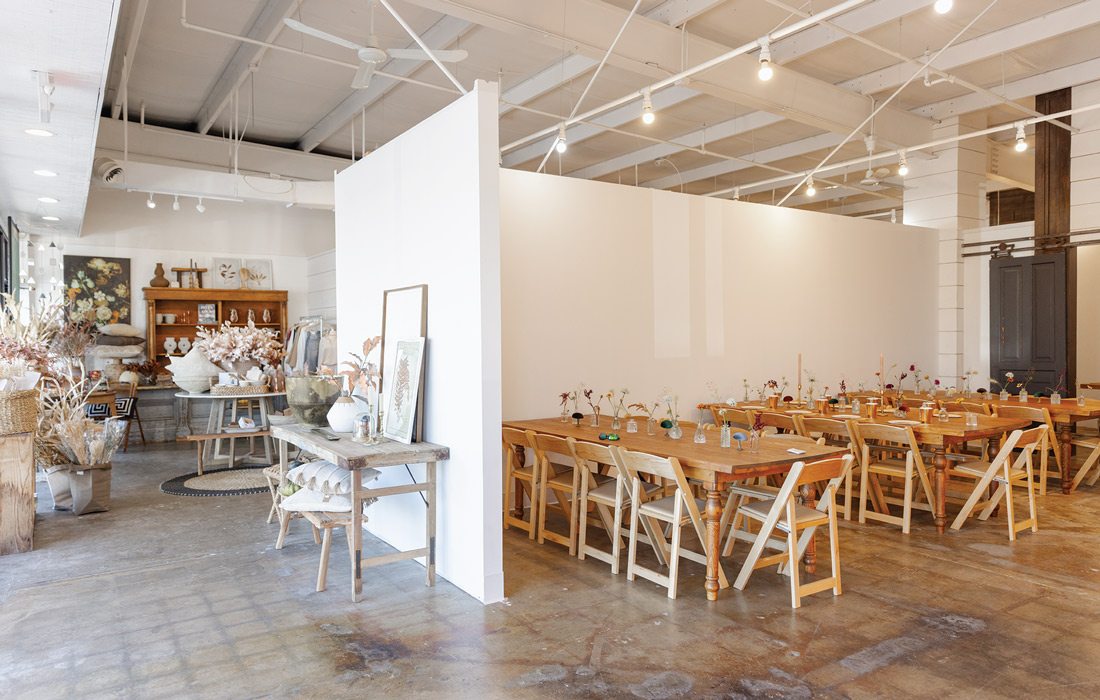 If you've enjoyed shopping at Harrison House Market over the years, then keep your eyes peeled for new events happening in their new adventure, Harrison House Studio. With a new private area, created with the same natural aesthetic the shop is known for, guests can enjoy a multipurpose space geared toward hands-on workshops, pop-up shops and new cookbook club and even kids classes. With several pop-up shop events in the works, shoppers will be able to enjoy free entry and access to new clothing lines, artisan items, gifts and home goods. The team and Harrison House are especially excited about hosting workshops like flower arranging and wreath making. Their new Cookbook Club is something new to the 417 scene. Guests can purchase tickets that will include a cookbook and a seat at the table on the day of the event. You'll be expected to make a recipe from the cookbook to bring to the potluck event.
Kids classes are another exciting addition that the studio will be offering. Different age groups will experience a programmed event with a children's book reading, a snack and a craft. The studio will also be open for hourly rental for events like showers, birthdays, meetings and photo shoots. The new event space can hold up to 50 people and will have a prep kitchen area for catered events or small wine and food prep. Guests can bring in their own food and wine or they can talk to the hosts about providing it. Stay tuned by following Harrison House Studio on social media.