Trends
Freese Architecture's Complex, Breathtaking Joplin Design
Brian L. Freese of Oklahoma-based Freese Architecture orchestrates a complex, breathtaking design with global influences for a Joplin couple.
By Jenna deJong
Sep 2019
When Karl and Alice Blade moved from Oklahoma to Joplin, they needed a relaxing home that doubled as an impressive place to host clients. With the help of Tulsa-based Freese Architecture (1634 S. Boston Ave., Tulsa; 918-744-7667), Four State Homes, (620 Mc Connell Ave, Joplin, MO), Woody Design Group and Clare Ashby Landscape Architect they created their oasis. The home is organized into five pavilions with views of the bordering forest and Midwestern elements like the wide border of river rock surrounding the exterior and the timber posts and beams that stretch through the inside of the house. To say it's a thing of beauty is an understatement.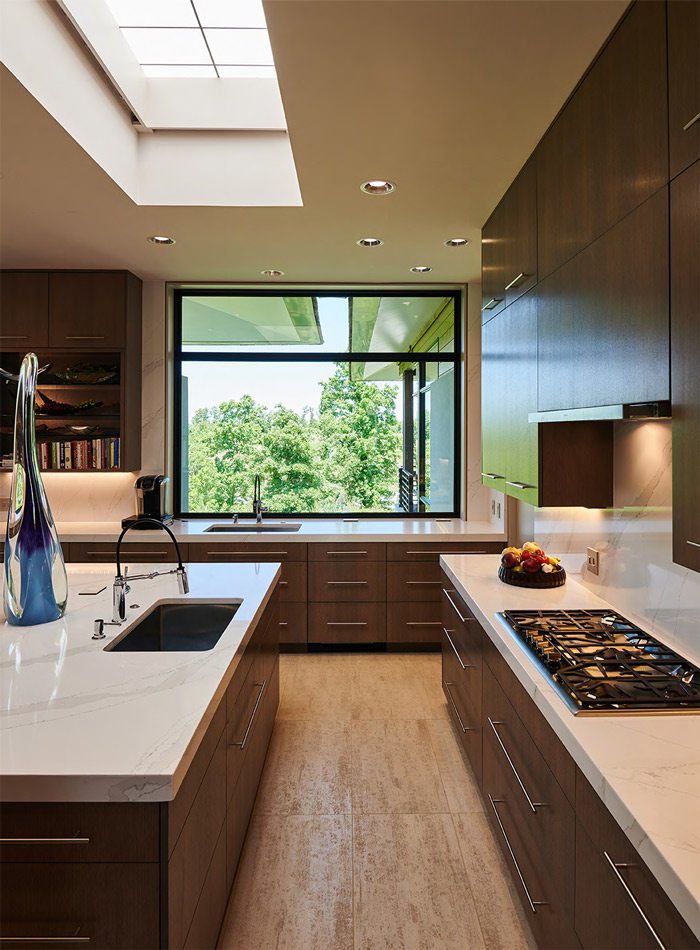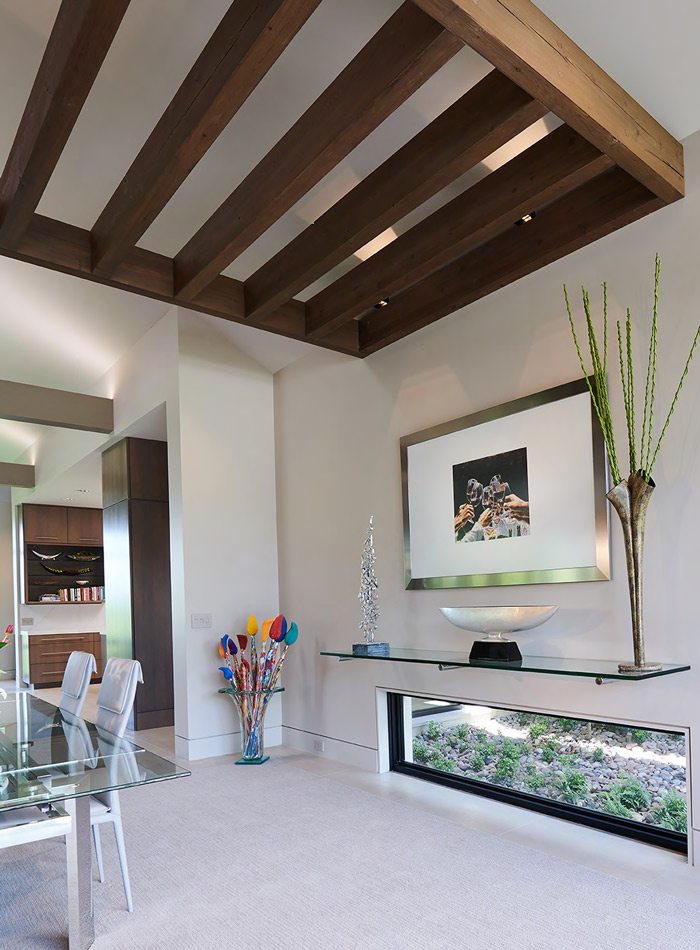 Photos courtesy Brian L. Freese The kitchen and large living space.
Culinary Oasis
A large but modern kitchen is just what the homeowners wanted. A minimal vent hood draws attention instead to the oversized island, the true place of congregation within the kitchen.
Hosting at Home
Roughly 1,500 square feet is designated public space for the homeowners' visitors to linger and network. The homeowners wanted a large open space but didn't want the area to feel overwhelming and uncomfortable, so Brian L. Freese, principal of Freese Architecture, added beams throughout the interior.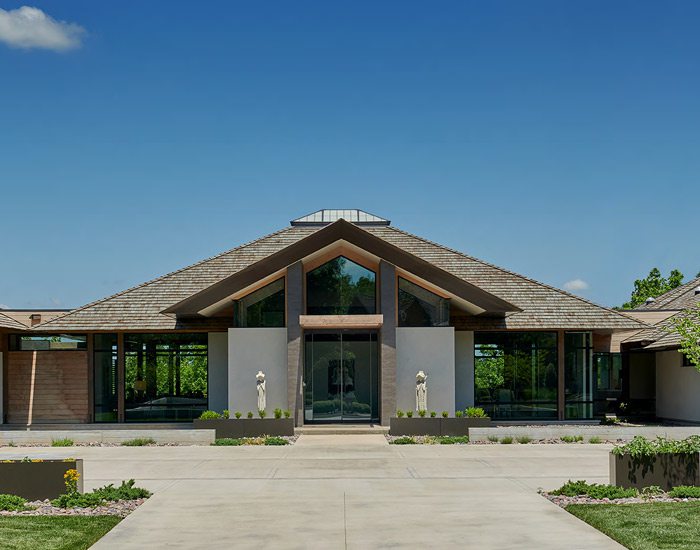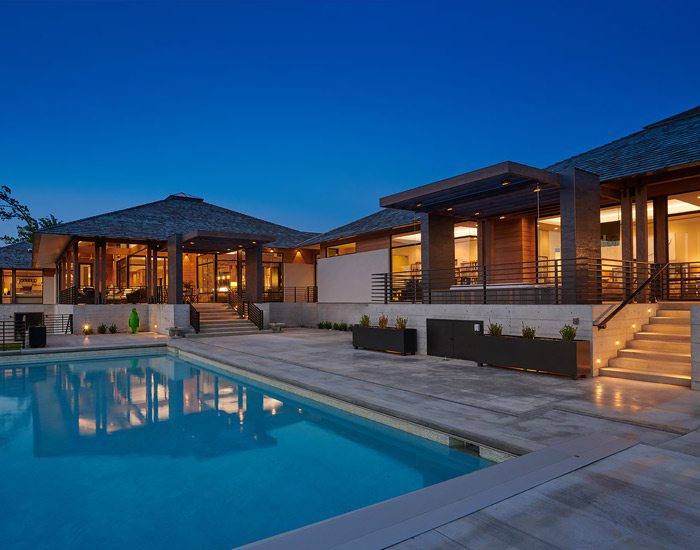 Photos courtesy Brian L. Freese The entryway during the day and relaxing outdoor pool.
Holding Court
An auto court sits at the front of the 7,800-square-foot house and is separated from the homeowners' private driveway leading to a multi-bay garage. The auto court is exclusively for visitors and holds six vehicles comfortably.
Levels of Luxury
Multiple pavilions span the property, each with its own panoramic view and relationship to the beautiful backyard space. A majority of the patio is covered to maximize comfort