Outdoor Spaces
A Step-by-Step Guide to Backyard Retaining Walls
Give your yard some structure by building a basic retaining wall with these steps from Klayton Labby of Midwest Block and Brick.
By Claire Porter
Jun 2016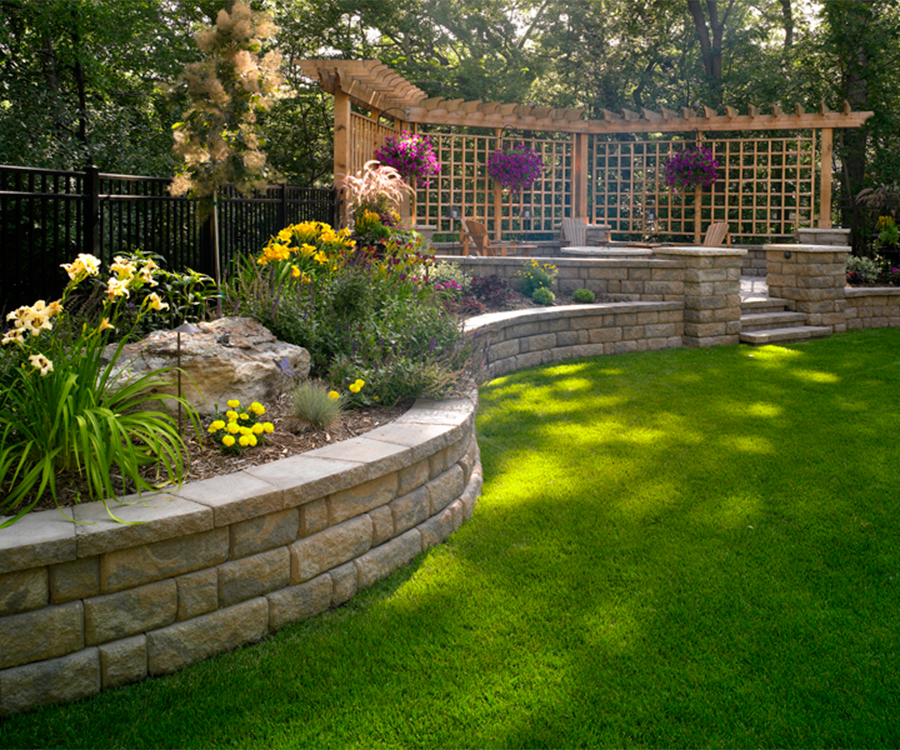 Step 1: Prep
Map out where your wall will go and excavate a trench for the leveling pad, which is a surface of crushed materials that distributes your wall's weight. Dig a trench at least two feet wide and as deep as the height of one block. Lay down the leveling pad material and compact, making sure it's level in all directions. 
Step 2: Place
Lay down your first course by placing blocks on top of the leveling pad and flush with each other. To end your wall, dig at least two blocks' length into the hillside for a clean finish. Ensure blocks are level and use a stringline to align them. Fill soil in front of the base row and tamp down. 
Step 3: Reinforce
Fill the cores of blocks with soil or gravel. You can further strengthen your wall by using soil reinforcement netting, which extends horizontally into the hillside. Or, protect your wall from weeds by placing filter fabric along the inside of the wall. Fill directly behind the blocks with backfill and tamp.
Step 4: Build
Brush off the tops of your blocks, then place your next course. You can place them flush with the first course or stagger them back into the hill if your blocks have an interlocking lip system. Repeat the reinforcing step with each level until you have reached your desired height. When finished, glue caps along the top using concrete adhesive.