Drinks
Warm Up Your Winter with 417 Magazine's Whiskey Flight
We teamed up with Big Whiskey's to create a whiskey flight featuring four spirits hand-selected by our staffers. Experience it at Big Whiskey's special tasting event, 417 Flights & Bites, on January 19.
By Corin Cesaric
Dec 17 2018 at noon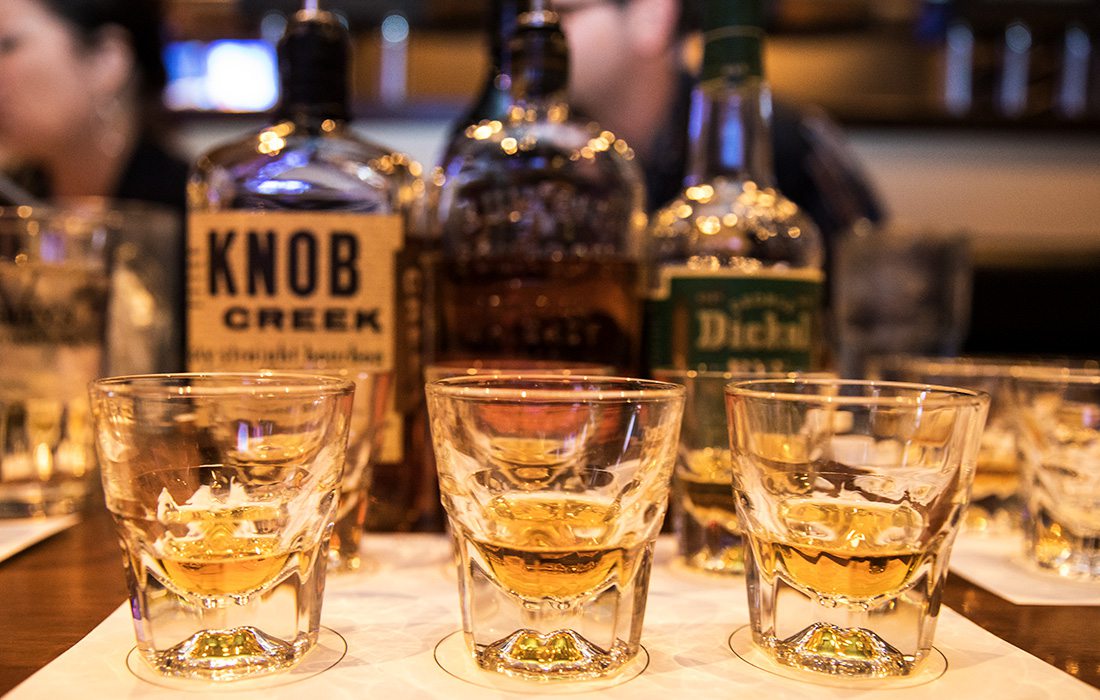 Fun fact: There are more than 100 whiskeys, bourbons and Scotches on the shelves at each Big Whiskey's location. Similarly, at 417 Magazine, our love for whiskey runs deep. Every year, hundreds of whiskey enthusiasts join us at Whiskey Festival for an evening featuring endless pours from local and national distributors, conversations with spirits ambassadors, whiskey-inspired food, live entertainment and more. So when the opportunity arose for 417 Magazine to create an exclusive whiskey flight with Big Whiskey's, it was a no-brainer. "We're trying to introduce whiskey to every person," says Paul Sundy, co-owner of Big Whiskey's American Restaurant & Bar. "So we have beginner flights, intermediate flights, expert flights and everything in between."

PRESENTED BY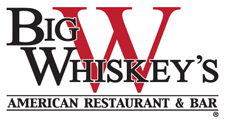 We knew the spirits that made the cut would have to be top-notch to please the palates of local whiskey connoisseurs and accurately represent all brands involved. To begin the booze-filled journey, Big Whiskey's hosted our whiskey-loving staffers for an evening of tastings and education to form the perfect flight. Matthew Avens, a sales consultant for Coastal-Pacific Wine and Spirits, walked us through the tasting that featured six spirits. Along the way, Avens made note of each spirit's history, unique components and legitimacy in the whiskey world—all while charming us with his European accent.
While sampling the flight options, staffers discussed what stood out to them about each spirit and snacked on what seemed like an endless surplus of buffalo chicken dip. Not everyone loved each spirit that they tried, but each person—even the whiskey rookies—determined at least one favorite that made it on the flight. What we landed on is four whiskeys that range from smooth to smoky. Avens and Sundy suggest drinking the flight in the exact order it's served and detailed below so you can work your way up to the coveted (and extremely powerful) Johnnie Walker Double Black.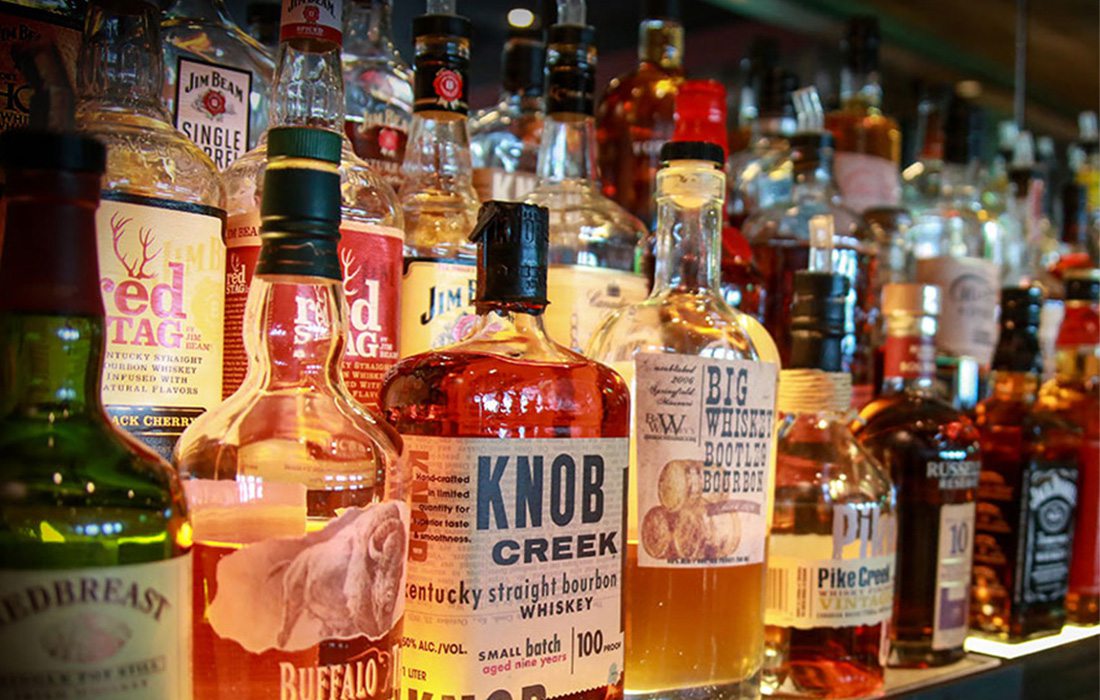 So many staffers loved this spirit. We immediately knew it would make the flight. It's smoother and sweeter than what you might expect from whiskey and it offers hints of vanilla. It's pretty easy to drink neat and isn't overpowering, so it's good for all levels of whiskey drinkers.
This spirit is a whopping 95 percent rye, and you can tell by the slight spice and oak undertones. Don't let that scare you away, though. It isn't too spicy and, if you don't want to sip it straight, Avens notes that it mixes well in an Old Fashioned or Manhattan. It's chilled before filtering for a more consistent product year-round, and the oils coat your mouth more than other whiskeys.
Bulleit 10 Year
It takes 10 years of aging before this spirit can hit the shelves at Big Whiskey's. Avens says age mellows out whiskey, but it still has a kick to it. The spicy taste featuring caramel and hits of vanilla sticks around after you drink it a bit longer than the previous two.

Johnnie Walker Double Black
The final spirit on the flight is what some might like to call a statement whiskey. If you're a beginner, sip the sweet and smoky spirit with caution. It's aged in overly toasted barrels that cause the intense flavor, and the sweetness and smokiness lingers long after your first sip. There are six million barrels aging all over the United Kingdom that whiskey connoisseurs can't wait to get their hands on.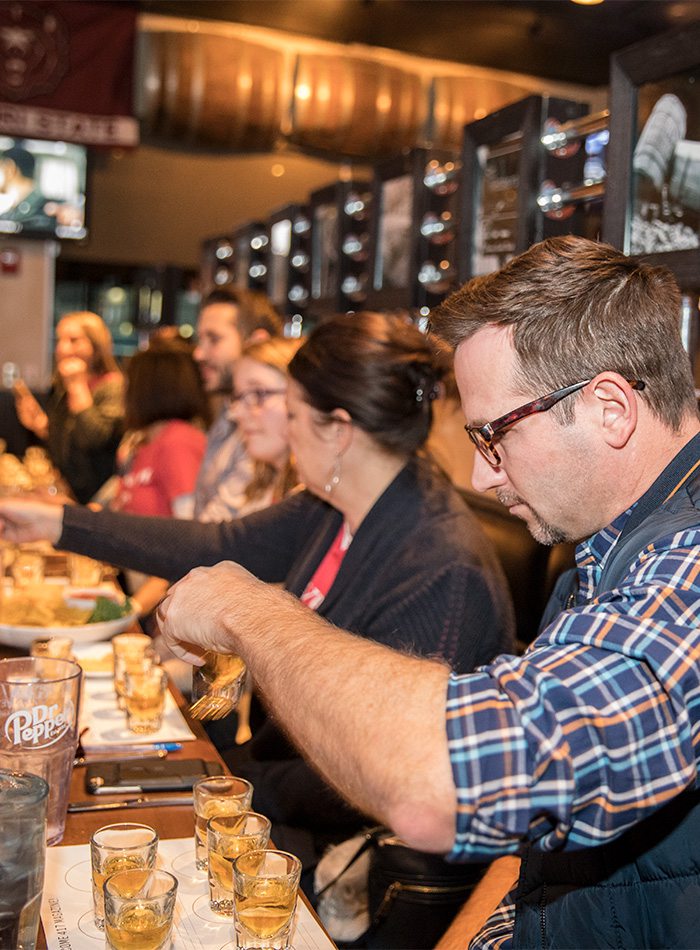 Photo by Brandon Alms
Paul Sundy, co-owner of Big Whiskey's American Restaurant & Bar, also participated in the whiskey tasting.
Purchase Photo
Try the Flight
Smooth, spicy or smoky? Pick your favorite spirit from the flight at Big Whiskey's during its special tasting event, 417 Flights & Bites, on January 19 at the Battlefield Road location. The tasting event begins at 2 p.m., and $20 covers your purchase of the flight. 

At 417 Flights & Bites, you'll receive a custom sampling glass and a whiskey ambassador walks you through the tasting, sharing knowledge and in-depth information on the spirits along the way. Big Whiskey's has also created a special appetizer sample that pairs perfectly with the spirits that you can add on. You'll leave the event with more spirits knowledge and know exactly what to order next time you pull up to the bar. 
If you love the flight and want to dive deeper into the world of whiskey, it will also be available at 417 Magazine's 8th annual Whiskey Festival on January 26. Until then, head to Big Whiskey's where the bartenders will fulfill all of your whiskey wishes.