Life
Alamo Drafthouse Springfield is Open
Look forward to a curated movie selection, a respectable amount of legroom, a full restaurant, 48 beers on tap and more.
By Dayle Duggins
Jun 20 2017 at 3:12 a.m.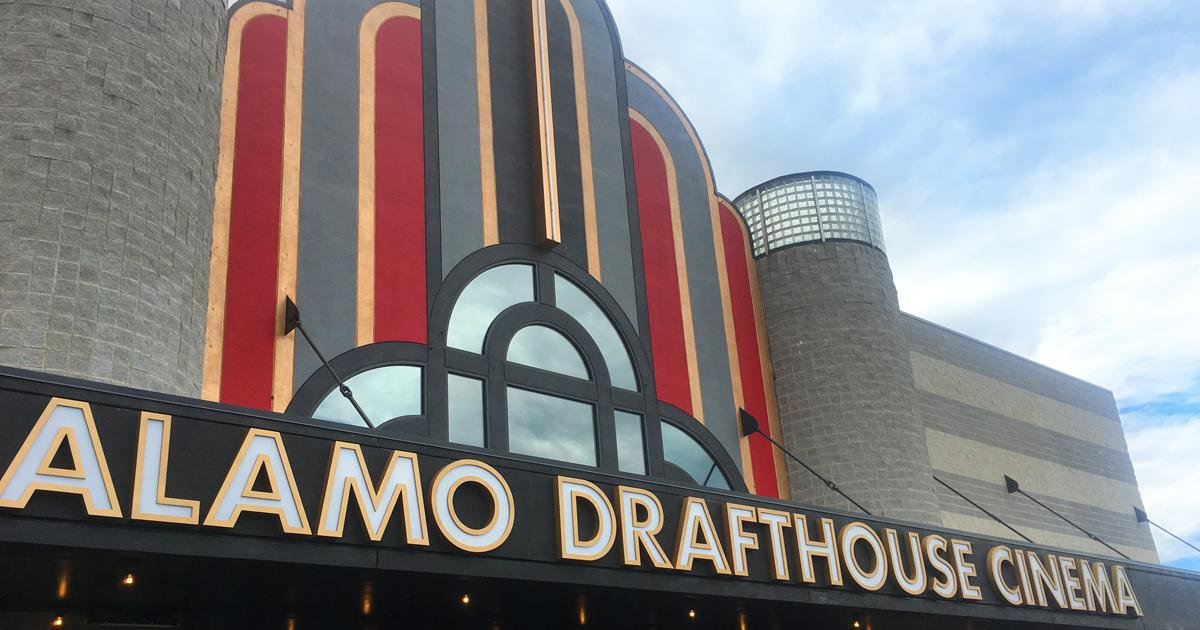 Austin-based Alamo Drafthouse has opened the largest theater in its portfolio in Springfield. What was once the iconic Campbell 16 Cine is now a hot spot for film, food and drinks. It's been in the works for a year-and-a-half, and its soft opening runs through Wednesday, June 21. Here's five reasons you should check it out. 

1. It's way more than a movie theater.
Boasting 14 auditoriums with 1,050 seats, there's no doubt that Springfield's Alamo Drafthouse is literally a massive movie destination. But it's also serves as a happy hour spot, a dining option and a place to host events that generally ups the movie-going ante. With its headquarters in Austin, Texas, things are guaranteed to get a little weird, and we like that.
 

2. The movie selection isn't basic.
The Alamo Drafthouse crew is full of film nerds—in a good way. Once you see the vintage movie poster collection lining the hallways, you'll know what we mean. "We are movie lovers first," says co-owner and feature film producer Marc D. Evans. From the red HAL 9000 camera lens in the lobby to the hallways that feel like light tunnels, the theater oozes a 2001: A Space Odyssey-theme.
 
While mainstream movies like Wonder Woman are shown, the lineup this week includes unexpected titles like Captain Underpants and It Comes at Night. When they're able to, the theater will show movies on film and celluloid in addition to digital. Stay tuned for special events like The Godfather Feast where you'll indulge in pasta and sip wine while watching The Godfather. 
 

Photo courtesy Alamo Drafthouse
The Backlot, Alamo Drafthouse's full-service bar and restaurant, is set up to kill the food and drink game. The menu includes Springfield Style Cashew Chicken Skewers, brunch for shows starting before 2 p.m., sandwiches, 48 beers on tap and a wide range of cocktails. Happy hour runs Monday through Friday from 3 to 7 p.m. where you can claim your right to $1 off draws.
The restaurant isn't open yet, but the kitchen is. That means during a movie, you can order as often as you want by simply writing down your order and placing it in a slot at the front of your table. Your waiter will handle things from there. 
 

4. Legroom, man.
We take legroom seriously and appreciate that Alamo is on the same wavelength. There's plenty of room in the aisles so you don't have to get up close and personal with your neighbor. All of the plush seats recline and are outfitted with a table so you don't have to sandwich your popcorn between your thighs while balancing your snacks and sippin' choice. 
You also get to reserve your seat when you purchase your tickets, so you're guaranteed a spot. How about that?
 
5. You can get free movies and discounted food.
Diggin' the Alamo Drafthouse vibes so far? If you sign up for Alamo Victory, a free rewards program, you'll get at least three free movies a year and surprise rewards.
 
If you can't wait for that, make sure to stop by the new theater through Wednesday, June 21 for discounted food and non-alcoholic drinks while staff trains in the new space. Check out show times and reserve your seat here.