Life
BigShots Golf Holds a Topping Out Party
A new state-of-the-art golfing facility will soon be open on the north side of Springfield. BigShots Golf is slated to open in February 2021, and we were invited to a sneak peek Topping Out party.
by Jamie Thomas
Oct 22 2020 at 6 p.m.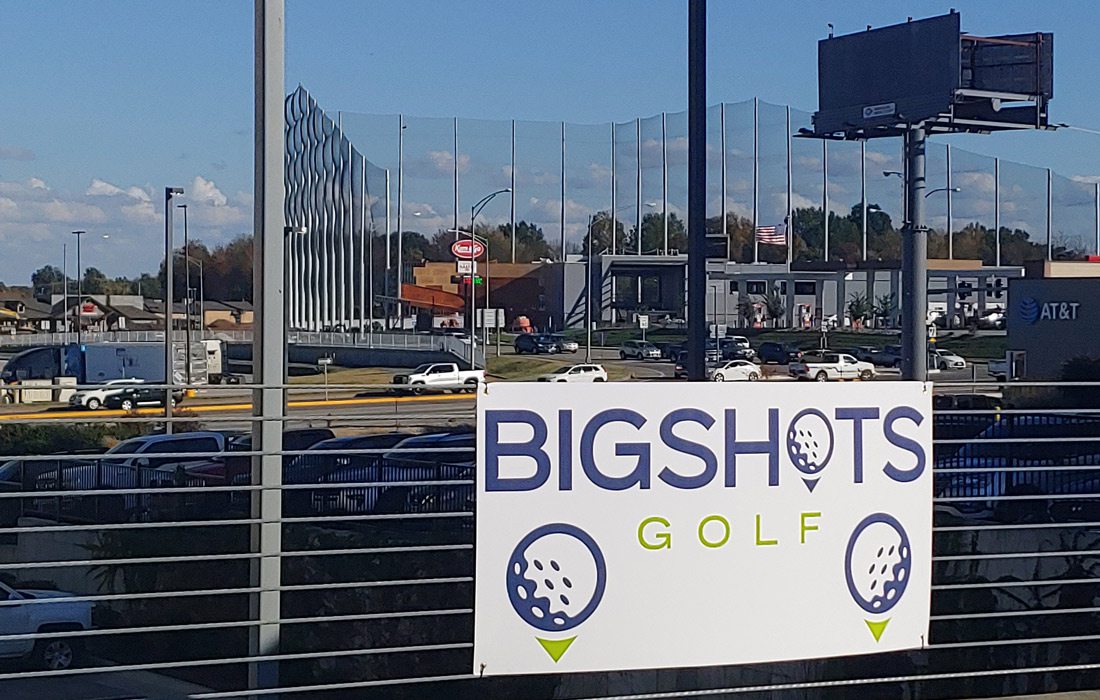 Back in November of last year, we attended the groundbreaking ceremony for BigShots Golf at the intersection of Kearney St. and Glenstone Ave. Originally, the family-friendly driving range was slated to open in September of this year, but as all know, nothing this year has gone exactly to plan. That said, ClubCorp and O'Reilly Hospitality Management have forged ahead, and now BigShots is preparing to open to the public in February 2021. We were invited to attend a nets-up Topping Out Celebration at the DoubleTree on Glenstone Ave.
The party was held on the rooftop of the parking lot, with a direct view of the towering nets of BigShots Golf. According to Tim O'Reilly, CEO of O'Reilly Hospitality Management, who we caught up with at the party, the nets stand between 140 and 170 feet tall. If you make regular trips to the north side, you've probably seen them yourself, even if you didn't realize what they actually are. Along with bringing a new entertainment hotspot to 417-land, O'Reilly aims to help continue the improvement of the north side of Springfield with this new state-of-the-art facility.

"We were hoping for September," O'Reilly says of the delayed opening. "But a lot of things have happened." Despite the delays and extra headaches that this year brought, O'Reilly told us that it feels great to finally be close to opening. "It's going to be great for Springfield—for north Springfield in particular."
BigShots is equipped state-of-the-art golfing facilities, including Doppler radar tracking in each ball to help you really fine-tune your game. The venue also has a bar and restaurant, and is equipped with spaces for corporate meetings, parties and events that can be combined into an even bigger space, according to O'Reilly. "We have wedding parties that want to be here, and bachelor parties," O'Reilly says. There are also plans for a shuttle service between the Glendalough Convention Center and BigShots Golf.

If you're not a natural on the green, you don't need to worry about missing out. BigShots is aimed at all ages and abilities, with options for pros working on their swing as well as families just looking to have fun (or, in my case, total amateurs who don't want to embarrass themselves). BigShots opens in February of 2021. Check the official website for details and sign up for updates.