Drinks
Where to Sip Blue Drinks in Springfield
Meet the blue crew popping up on local menus this month. With natural add-ins like butterfly pea and blueberry, these lattes, cocktails and smoothies will have you singing da-ba-de-da-ba-da.
Claire Porter
May 06 2019 at 5:17 p.m.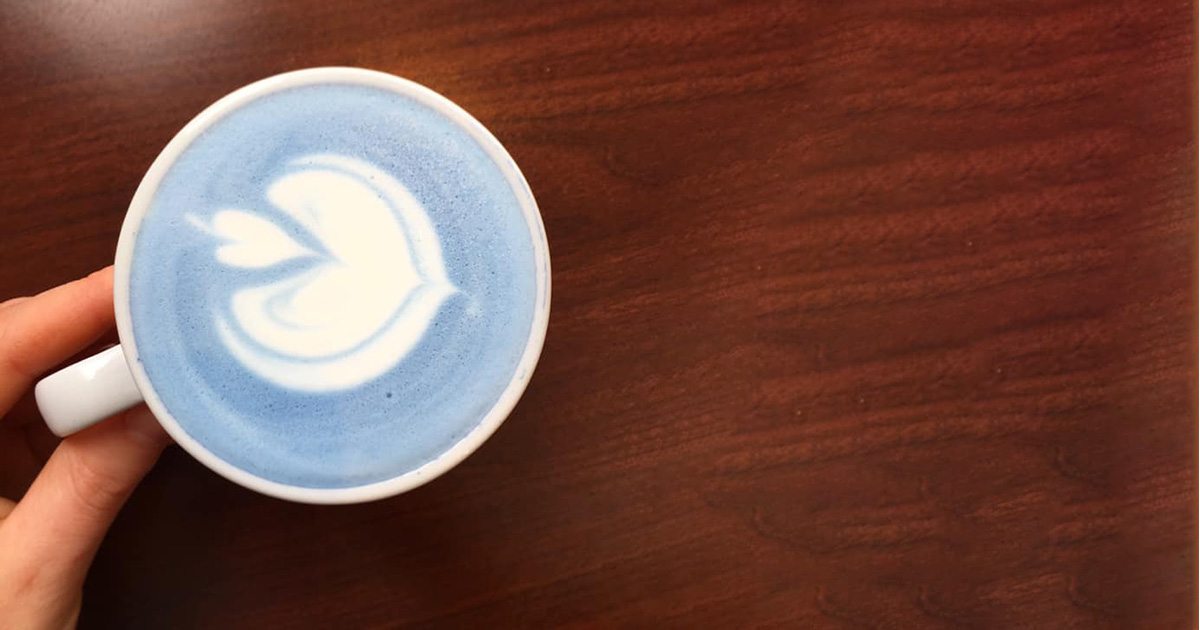 Blue Matcha Latte
European Cafe, 207 Park Central East, Springfield; 417-986-4646
Butterfly pea flowers and their bright indigo-blue hue are prized for their ability to color just about any drink, and at European Cafe, it's making your morning caffeine boost look like a cloud in a cup. Baby blue butterfly pea powder and house-made vanilla syrup sweeten this limited-run latte made with steamed local milk. 
The Blue Cashew
MaMa Jean's Natural Market, several 417-land locations
The smoothie of the month at MaMa Jean's Natural Market is a fruity mashup of protein and antioxidants. Containing almond milk, blueberries, banana, tofu, vanilla and honey, this rich smoothie could even serve as a light meal. Available through the month of May. 
Amsterdam Fog
Van Gogh's Eeterie, 334 E. Commercial St., Springfield; 417-344-0085
This Dutch take on the London Fog gives the traditionally beige-y gray drink a light teal jolt with the addition of alfalfa chlorophyll. Steamed and served in a glass mug—to show off that irresistible aqua tinge—the latte has floral and citrus notes from its Earl Grey lavender tea base.
Blueberry Cheesecake Smoothie
The Nutrition Post, 1323 W. Sunshine St., Springfield
New to the scene, The Nutrition Post offers low-sugar protein smoothies and herbal teas for a healthier take on your blended-at-home smoothies. For a light indigo sipper, try the blueberry cheesecake smoothie. 
Blues Shots
Falstaff's Local, 311 Park Central Square, Springfield; 417-720-4646
If your allegiance to blue has more to do with the current sports season and less to do with anything that's actually naturally blue, Falstaff's Local offers Blues Shots in celebration of the St. Louis Blues run in the 2019 Stanley Cup playoffs. Down this mix of vodka, blue curaçao and sweet and sour mix and cross your fingers for a goal.