Life
Branson's Mountain Coaster
Go up to 30 mph on The Runaway mountain coaster
By Stephanie Towne Benoit
Aug 05 2016 at 3:34 a.m.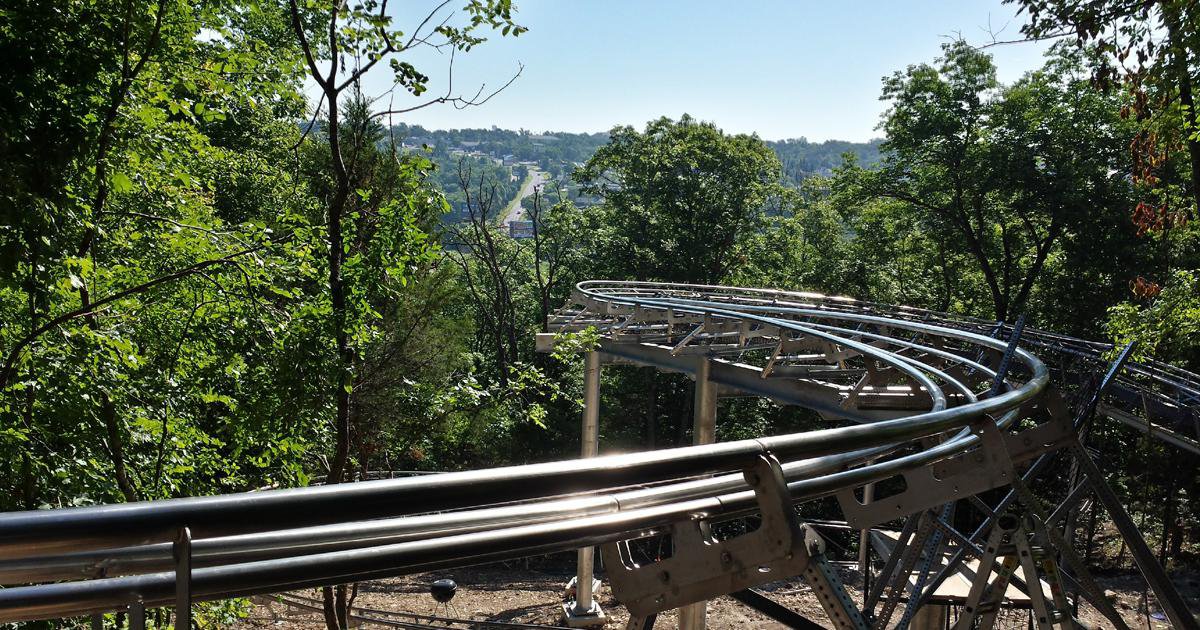 Branson is now home to The Runaway, a brand-new mountain coaster. Its grand opening is Friday, August 12 at Branson Mountain Adventure Park.
Riders dip, twist and turn on the track that follows the area's naturally hilly topography. "You could not build this on flat land," says Brian McConnell, general manager of Branson Mountain Adventure Park. "You have to have a mountainside to build this kind of coaster."
While this style of ride is popular in Europe, there aren't many stateside, and the few that are located in the U.S. are mostly at ski resorts. "This will be the first one in Missouri," McConnell says. "It's the only one in Branson. It's one of about 20 in the United States."
Another distinguishing feature of The Runaway is its adjustable speed that goes up to 30 mph. "The thing about this that makes it unique is that it is a one or two person cart and you kind of go at your own pace," McConnell says. "So if you are skittish, you can go a little bit slower."
The Runaway is open now, but thrill-seekers can enjoy discounted rides at its official August 12 grand opening celebration. Enter to ride for free as the first official passenger through Sunday, August 7. The winner will be selected Monday, August 8.
Check out this video for a sneak peek of what it's like to rush down the mountain on the ride. We suggest adrenaline junkies jump to the 5:10 mark.
Quick info:
Open daily 10 a.m. to 8 p.m.
935 State Highway 165, Branson
417-334-7337
bransonalpinemountaincoaster.com