Arts & Culture
David Liebe Hart teleports to 417-land
Adult Swim performer dazzles, confounds crowd at the Outland Ballroom.
By Lillian Stone
Jul 12 2016 at 6:42 a.m.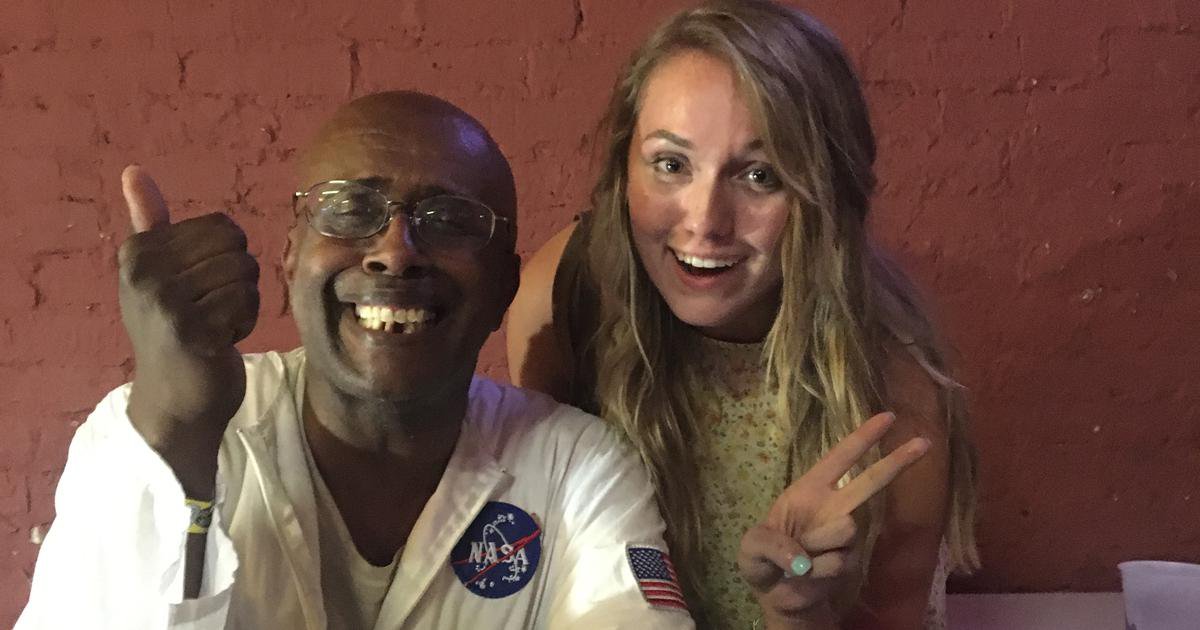 Springfield got a taste of the bizarre last night. David Liebe Hart, known for his appearance on Adult Swim's Tim and Eric Awesome Show, Great Job!, stopped in at the Outland Ballroom to treat audience members to a performance that was truly out of this world.
Hart took the stage after a series of opening acts that included Konvoi, Dreamgirl and Longweirdword. Hart was clad in a spacesuit bearing the NASA logo, and his stage presence was nothing short of cosmic. The show consisted of a series of Hart's original songs and monologues on matters including trains, Betty White and his personal love of nature. The songs were illustrated by zany video on a rear projector screen—much of it involving a running storyline in which Hart takes on alien invaders. Lucky for the audience, he's fluent in alien language. "Salame," he crooned. "It's how they say hello."
Sharing the stage was Jonah Mociun, Hart's accompanist who offered occasional commentary and a truly dirty synth line. Hart was also joined by a ragtag band of puppets—including his "little son," affectionately known as "Chip the Black Boy."
Ultimately, Hart's wacky humor was punctuated by his unassuming and slightly unhinged presence. He transitioned from mumbling about the world's worst barbecue to bellowing about Kansas City women, keeping his audience transfixed. "I like trains; I like pretty things," he sang. "I like girls that have good brains." Got good brains? Word on the street is he's looking for a girlfriend.