Life
Ebbets Field's Big Update
A Springfield favorite gets a new menu, a new look and a new team of managers working hard to breathe new life into the sports bar.
by Katie Pollock Estes
Mar 02 2022 at 8 a.m.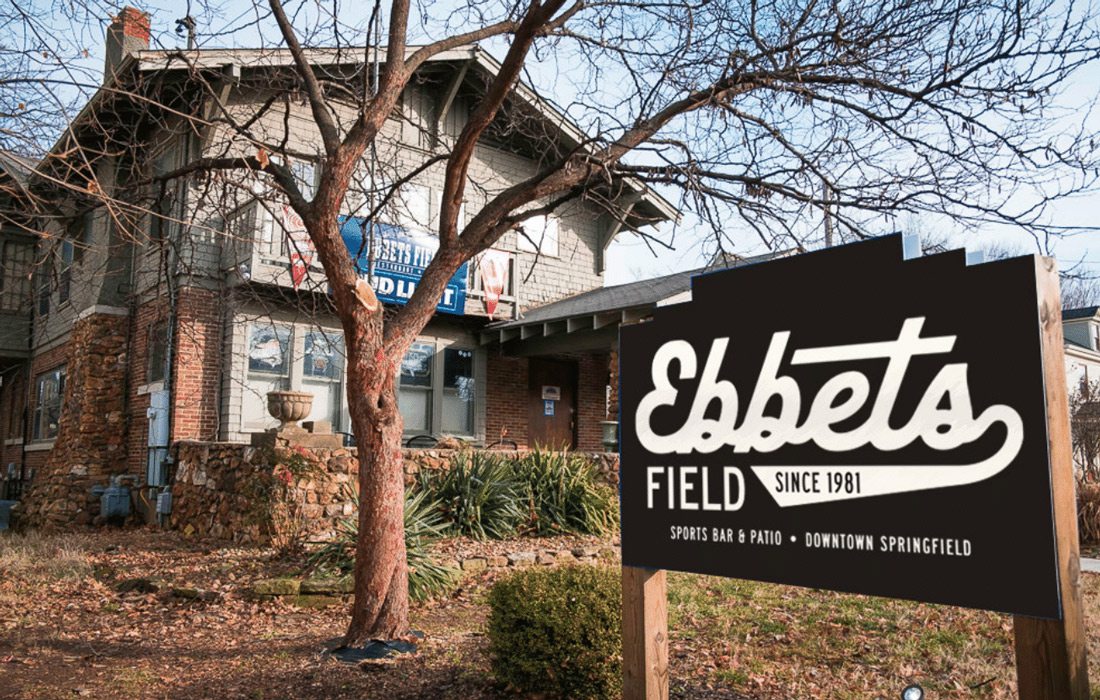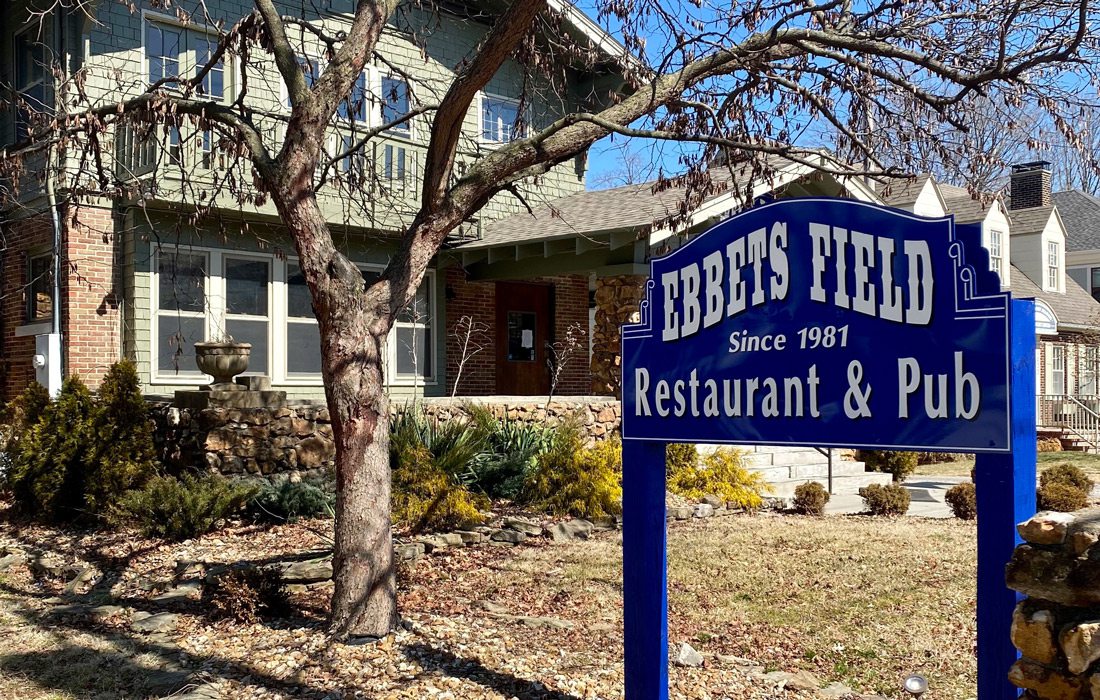 Photos by Josh Sullivan, Colin Shea Denniston The new co-managers of Ebbets Field are giving fresh new branding (left) to the restaurant that's been in business for more than 40 years.
Everybody knows the iconic little house-turned restaurant on Walnut Street with its stone porch and sports bar vibe. Ebbets Field has been a local classic for more than 40 years, and now there are changes underway for the old Springfield standby.
This month, Ebbets Field is getting a facelift, a new menu, new branding and new management as Good Spirits & Co. (owned by Joshua Widner) and Fried Design Company (owned by Josh Sullivan, who's also behind Supper Co.) take over as the co-management team. Between the two of them, Widner and Sullivan and their teams have given Springfield great food and drink spots like The Golden Girl Rum Club, Cherry Picker Package x Fare, Scotch & Soda (RIP!) and Sweet Boy's Neighborhood Bar, and boosted other familiar brands like Mother's Brewing Company, Brown Derby and more. 
For Ebbets, this new co-management team has big plans up their sleeves. Expect a small menu of made-from-scratch dishes, draft beer and cocktails, an updated interior and some fresh branding. 
Sullivan says the new menu will be pared down to focus on fewer than 30 items. While you'll still see classic appetizers like chicken wings, you'll also see some new "stadium food" items great for snacking, like chicken on a stick and all-beef hot dogs. The focus, Widner said in a press release, will be on college students, so the "the food and cocktail program will be approachable with few frills but reimagined in a fun and interesting way. Nothing pretentious and something for everyone."
The team is freshening up the interior as well. Sullivan says they've brought in all new tables and chairs and stripped everything off the walls to make way for some new decor that will still preserve the history of the space. In a press release, Widner said, "I remember growing up inside of Ebbets. The past few months looking into this opportunity and now developing it out has been exciting beyond belief." 
Keep your eyes open for an opening sometime this month, with regular hours of Tuesday through Sunday, 11 a.m. to bar close.