Recipes
Vegan Chocolate Pudding
This vegan chocolate pudding uses rich Dutch cocoa powder to really kick up that delicious chocolaty flavor. Dairy-free and a breeze to make, this is our new go-to dessert!
By Ettie Berneking
Apr 29 2015 at 4:12 a.m.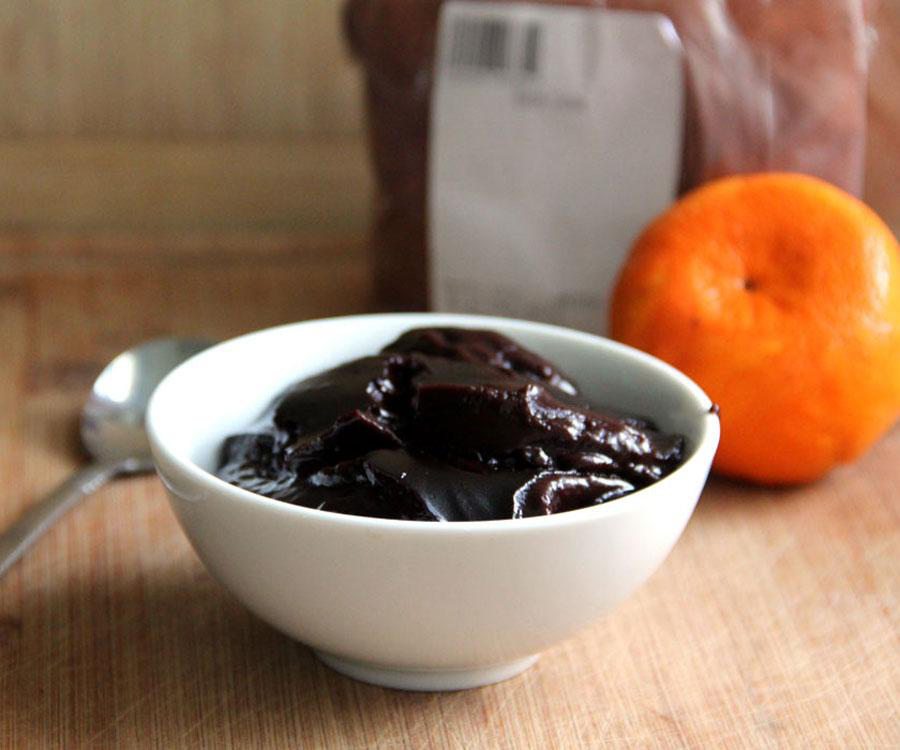 I could seriously rave about this pudding all day. I've spent the last month trying different vegan chocolate pudding recipes, and none have won me over. The go-to chocolate pudding that uses an avocado instead of butter wasn't terrible, but it was really hard to mask the flavor of the avocado, and because the cocoa wasn't cooked down, it was missing that rich chocolaty flavor. Granted, I did eat every bite of the avocado chocolate pudding, but I had to add diced strawberries and crushed graham crackers before I could enjoy it.
Then I found this recipe, and my search was over. As long as you have almond milk, soy milk, coconut milk or even rice milk on hand and some vegan butter, you're set. You can even use chocolate almond or soy milk and reduce the cocoa powder. Speaking of cocoa powder, MaMa Jean's Natural Market carries Dutch cocoa powder! This cocoa has a richer flavor than regular cocoa powder, which is just wonderful.
You can pretty much add in an extra flavors or textures you want. I add grated orange zest to the mixture while it was cooking to brighten up the richness of the Dutch chocolate, but you could add nuts (pistachios would be great) or even toasted coconut as a garnish.  Go crazy!
Till next week, happy cooking.
Vegan Chocolate Pudding
Makes 4 servings
Shopping List:
Dutch cocoa powder
Almond milk
Vegan butter
(All available at MaMa Jean's Natural Market)
Ingredients:
1/3 cup Dutch cocoa powder
3/4 cup sugar
1/4 teaspoon salt
Zest of 1 orange 
A little less than 1/4 cup cornstarch
3 cups almond milk
3 tablespoons vegan butter
1 1/2 teaspoons vanilla
Directions:
1. Whisk together the cocoa powder, sugar, salt, orange zest and cornstarch in a large sauce pan. Slowly whisk in the almond milk, and bring the mixture to a boil over medium heat. Stir constantly.
2. Once the mixture reaches a boil, cover and simmer for 8 to 10 minutes or until the pudding thickens.
3. Remove the pudding from the heat, and stir in the vegan butter and the vanilla.
4. Chill in the fridge for at least 1 hour.