Dishes
Five Things We Want to Try at Mangia!
(And how to pronounce them.)
By Lillian Stone
Nov 14 2016 at 9:49 a.m.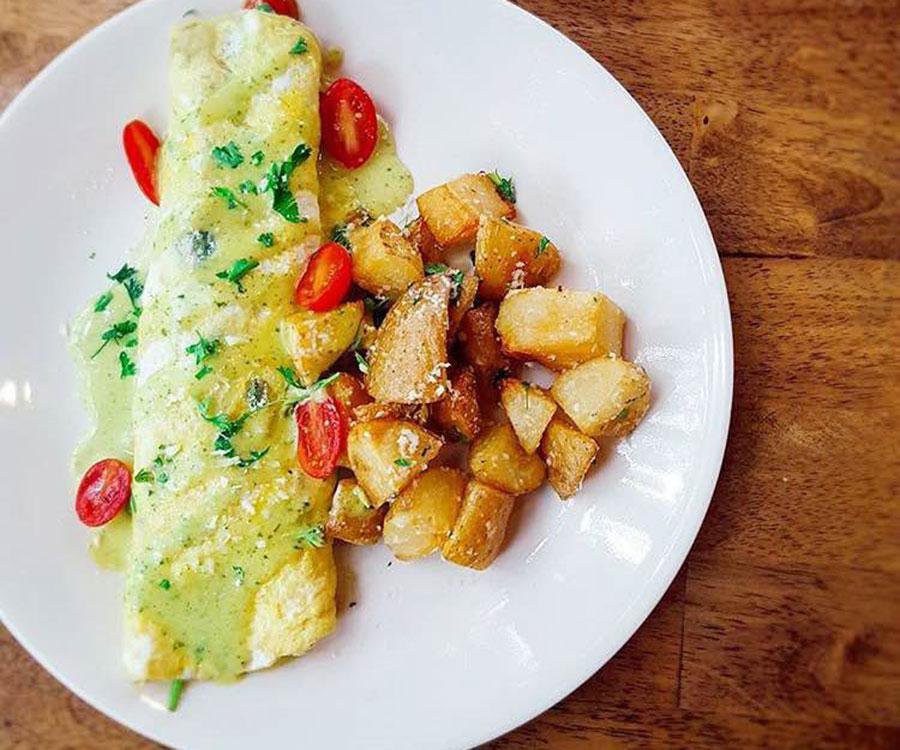 In case you haven't heard, the south side location of Nonna's Italian-American Cafe has tranformed into a little slice of Italy. Mangia! A Nonna's Italian Kitchen shares ownership with the downtown Nonna's location, and it's quickly becoming our go-to spot for classic Italian fare. Want a peek inside the kitchen? Executive Chef Branden Bentley's Instagram feed oozes yummy goodness. Follow him at @intheweeds81 for major culinary inspiration. For now, check out our list of the five dishes we're dying to dig into, pulled straight from Bentley's delicious feed. Some of these dishes were specials on the chef's menu, but we're crossing our fingers that they come back around. Check out the full menu here.
1. Three egg Caprese [kuh-prey-zey] omelet (see above): This hearty brunch item features blistered tomatoes, garlic, basil pesto, spinach and mozzarella. Try brunch at Mangia! on Saturdays and Sundays from 10 a.m. to 3 p.m.
2. Sous vide [soo veed] pork chop: Food cooked sous vide is typically immersed in a precisely temperature-controlled water bath. In simple terms, that means total temperature control and, in this case, the perfect pork chop. We're dying to try this dish, which is topped with passion fruit mostarda and a brown butter gremolata. Bellissima.
3. House 'nduja [du-jah]: 'Nduja is a spreadable pork salami that whisks your taste buds straight to Italy. Enjoy this one with a whipped herb cream cheese, red pepper jelly and toasted focaccia.
4. Piccata [pi-kah-tuh] cannelloni [kahn-nel-law-nee]: This classic pasta dish features goat cheese, ricotta cannelloni and red bell puree. It's topped with blistered tomatoes for a fresh kick. Yes, please.
5. Chocolate coconut cake: We're drooling over this dessert which comes complete with white chocolate mirror glaze, almond buttercream frosting, toasted coconut, graham cracker crust and vanilla ice cream to boot.