Arts & Culture
Folk Music Drew Healey Back to Violin
Molly Healey, violin player for seminal 417-land bands like Big Smith and Barefoot Revolution, plays a free concert Friday at Park Central Square.
By Brett Johnston
May 30 2016 at 3:39 p.m.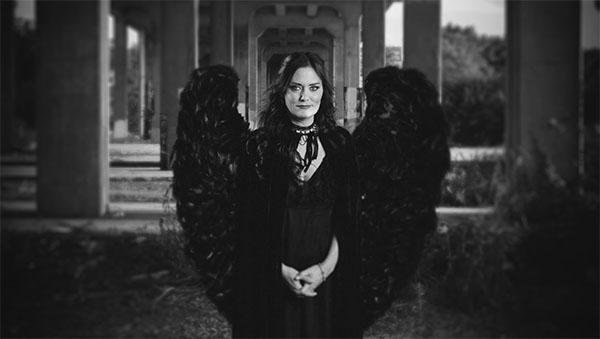 Molly Healey packed her violin away after high school.
She didn't think she would ever pick it up again.
Then she got into folk music. Back And To The Left was the first band she joined.
"I started playing bluegrass after college," Healey says. "It was a little rocky at first, but I really wanted to start playing live, improvisational music. I wasn't very good when I picked it back up, but I practiced a lot."
Back And To The Left was the precursor for Healey's playing with Big Smith and Barefoot Revolution—and more recently Cornmeal and the Ozark Mountain Daredevils. The guys were encouraging through her time of getting reacquainted with the instrument.
"I'll always have a special place in my heart for them," Healey says. The band—which included other 417-land music stalwarts Brandon Moore and Marcus Chatman—remains friends and still play music together frequently. "They kept having me back and let me get better," she says.
Healey always played in groups, never solo, until she started getting into acts like Andrew Bird and Zoe Keating, musicians who would use looping pedals to create live layered compositions.
"I had written a couple of songs for Big Smith, but it always seemed to lend itself to [looping]," Healey says.
She tried to piece the musical ideas in her head with Garageband—a music production application—but says the process proved laborious and didn't convey what she was truly hearing.
She bought a Boss looping pedal at the advice of what she calls her "gearhead friends." Healey played "Red Blues," the song initially composed for Big Smith, first. "Over the next three days, I came up with three new compositions right off the bat," she says. "It was magic."
Healey's loops reach up to 10 tracks—sometimes more—all with violin, cello and voice.
"Sometimes I turn my cello into a drum," she says with a laugh. Her live looped show is captivating, though she never expected to take the looping machine public.
"When I originally bought the looping machine, I thought it would be a nice toy for home," she says. "It's been gratifying to, within minutes, be able to create what's in my head. It's so personal with the audience; it's really been enjoyable."
Healey's debut solo album Nightbirds was released in 2015. She says she has written the first five songs for the next project, which she projects to begin recording in late 2016.
She is playing First Fridays at Park Central Square on Friday, June 3 at 6 p.m.—a free concert and market festival.