Camping
Get Out with Joyride RV Rental
A new family-owned business is bringing the wide open road right to you.
By MJ Montgomery
Oct 01 2023 at 8 a.m.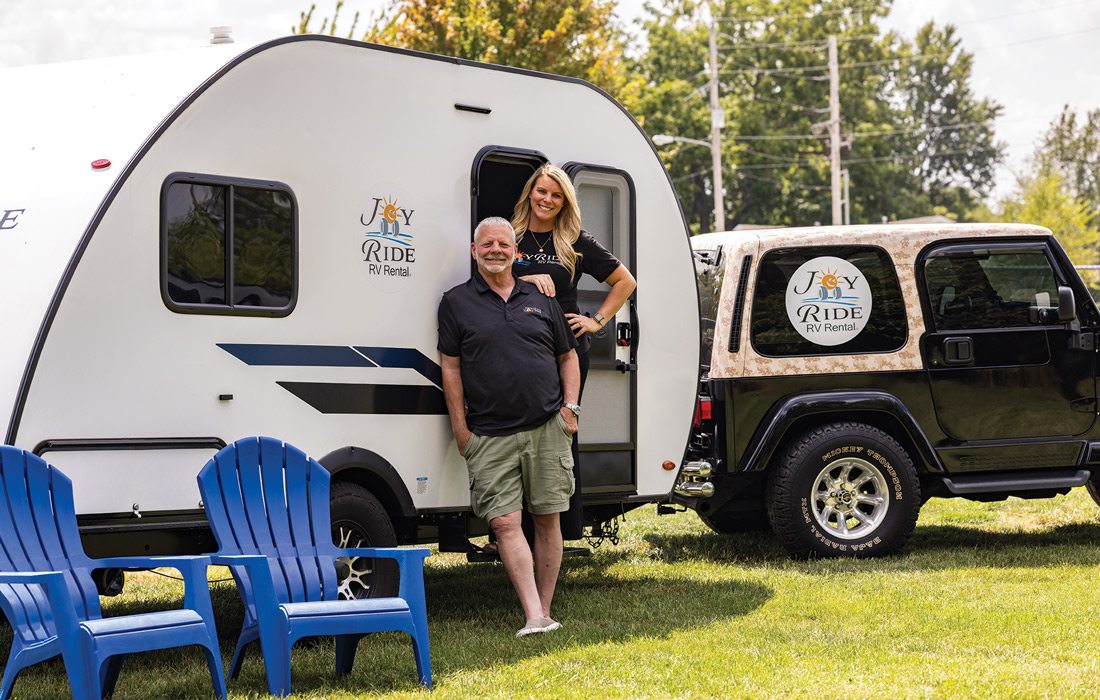 For those planning the road trip of a lifetime, or just a weekend in the wilderness, an RV can combine the joy of camping with the conveniences of home.
And connecting with Springfield-based Joyride RV Rental is one of the ways you can get the full experience without committing to buying an RV for yourself. Father-daughter duo Carley Joy and Rick Williams set up shop in 2022. Joy and her family often took RV trips during her childhood. RV camping is a Williams family tradition. "The all-American vacation is to travel in your RV," Joy says.
Joy and Williams saw a blind spot in southwest Missouri's outdoors market. "Our friends would say, 'We want to go camping with you but we don't have an RV!" Joy says. "They want the experience of the RV, but not the responsibility."
During the COVID-19 pandemic, Joy and Williams ran a disinfectant business. As the pandemic cooled off, so too did business. "Since then, we've sort of 'shifted gears' into this industry," Joy says.They've been riding RV camping's recent wave of popularity. Discovering the Springfield audience for RV camping was eye-opening.
Joyride's fleet ranges from full-size campers to mini campers with an outdoor kitchen. If the mere mention of a tow hitch makes you sweat, don't worry—Joyride walks customers through the process. According to Joy, you don't have to go far to find your all-American vacation. "There are a lot of great spots around Springfield," Joy says.
"We've got a great location on the highway. You can just pick up and head out!"