Life
Hammons Field Firework Festivities
The Springfield Cardinals and Great Southern Bank hold a series of community fireworks displays from inside Hammons Field. Find a spot to park downtown and watch along.
by Jamie Thomas
Aug 06 2020 at 9 a.m.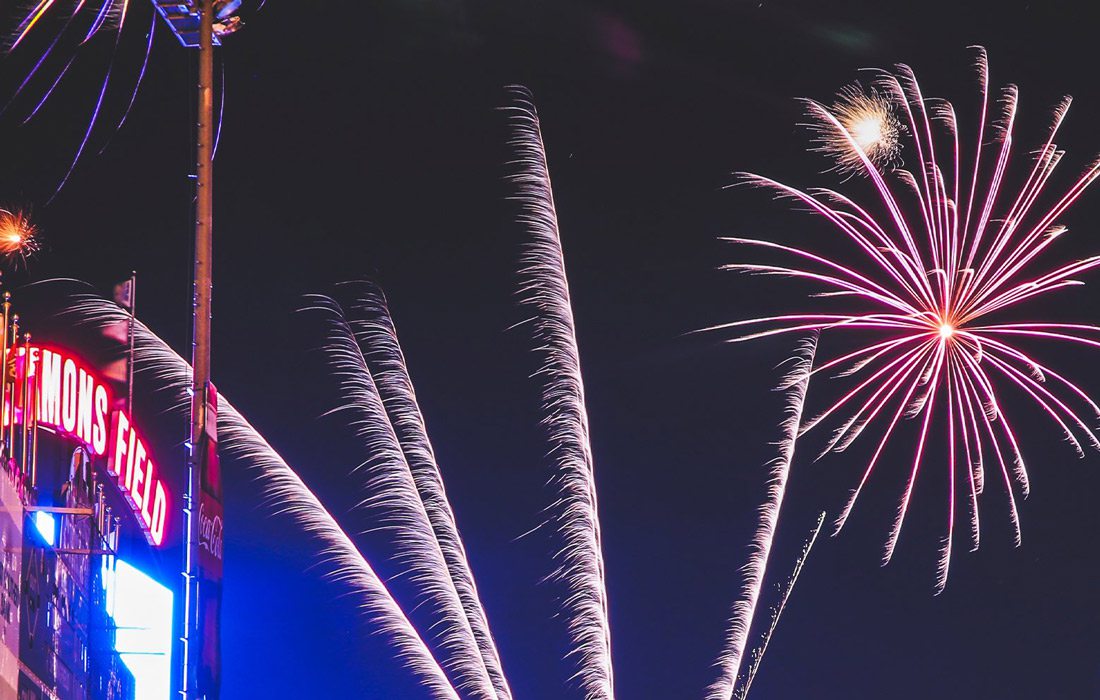 If you live in the Springfield metro area, you've probably heard the thundering of fireworks coming from Hammons Field recently and wondered why they're still happening weeks after Fourth of July. With the Springfield Cardinals season canceled because of the reason-that-shall-not-be-named, Great Southern Bank and the Cardinals have come together to put on an ongoing community fireworks show.
Hammons Field is still closed to the public, but parking downtown will give you a great view—plus, you can listen to the accompanying soundtrack, too, by tuning your radio to 104.7 The Cave, 92.9 The Beat, 105.1 The Bull or Q102.1. If you're young enough to not know what "tune your radio" even means, you can also use the Simple Radio or iHeartRadio apps on your smartphone.
The shows started on July 18 and will be happening through the rest of August and September. The next display is set for Saturday, August 8—check the official Springfield Cardinals website or Facebook page for more date announcements as they're released.