Life
Stroll the Second Downtown Holiday Window Display
Hit downtown and see how some of the staples of 417-land are decorating storefronts for a good cause thanks to Team A.N.A. 417.
by Jamie Thomas
Dec 03 2020 at 8 a.m.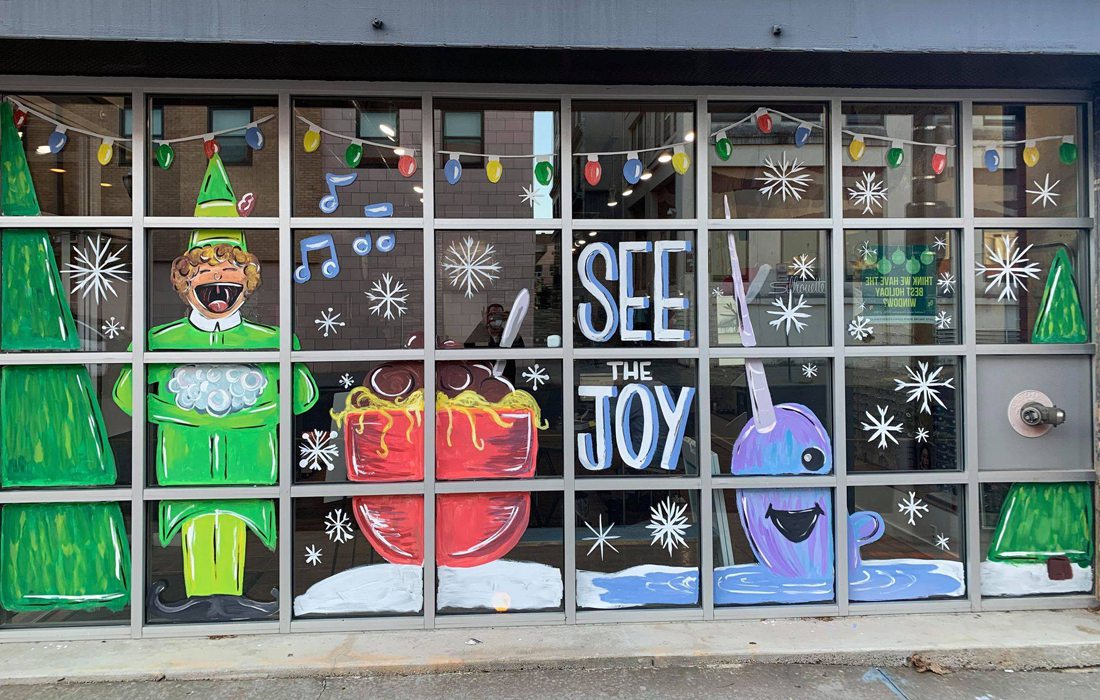 If you haven't been downtown recently, you've been missing out on some much-needed holiday cheer. Last year saw businesses in and around Park Central Square take part in the first Holiday Window Challenge, dressing up storefront windows with Christmas displays and competing for the public's votes, all in aid of Team A.N.A. 417. This year, the challenge is on once again, and you can head downtown to see how some of your favorite businesses are getting festive.
What is Team A.N.A. 417?
Founded by Jennifer Miller, who was one of last year's 10 Most Beautiful Women, Team A.N.A. 417 raises money for acoustic neuroma research. Acoustic neuroma is a rare type of tumor that develops in the inner ear, causing hearing, balance problems, numbness and a variety of potential complications. Miller underwent surgery to remove a benign brain tumor at just 21, and after going through a lengthy and difficult recovery, founded the nonprofit to help others in her community.
We all know how community-minded 417-land, especially after this year, so it should be no surprise at how many businesses are taking part in the Holiday Window Challenge: 5 Pound Apparel, Gailey's Breakfast Café, Great Southern Bank, Greek Belly, the History Museum on the Square, Hotel Vandivort, SOAP Refill Station and the Vision Clinic to name just a few. You can see the full list of businesses and vote for your favorite display on the Downtown Springfield Association website. You can also check out some of the highlights from last year and more general info on the Team A.N.A. 417 website.
Since you're heading downtown to check out these new window displays, why not make an evening of it? There's plenty to do and even snap some more selfies with. Head downtown before dark and make the most of the Springfield street art you can find by local artists like Andrea Ehrhardt. After your sight-seeing and self-snapping, top off your evening up at Vantage Rooftop Lounge and Conservatory, where you can stay socially-distanced (not to mention toasty) in an igloo overlooking 417-land.
Staying Safe
If you're planning to head downtown to check out these or any of the displays at participating businesses, keep the current guidance on social distancing and masking in mind. See full details about health guidelines on the Springfield-Greene County Health Department website.
When you head downtown to see the window displays, don't forget to take a selfie you can submit for our Where's 417? section. You could see yourself in print!