Style
Give Your Plastic Bottles New Life at SOAP Refill Station
SOAP Refill Station helps 417-landers reduce their plastic waste while dishing out high-quality household and beauty products.
By Lillian Stone
Oct 2018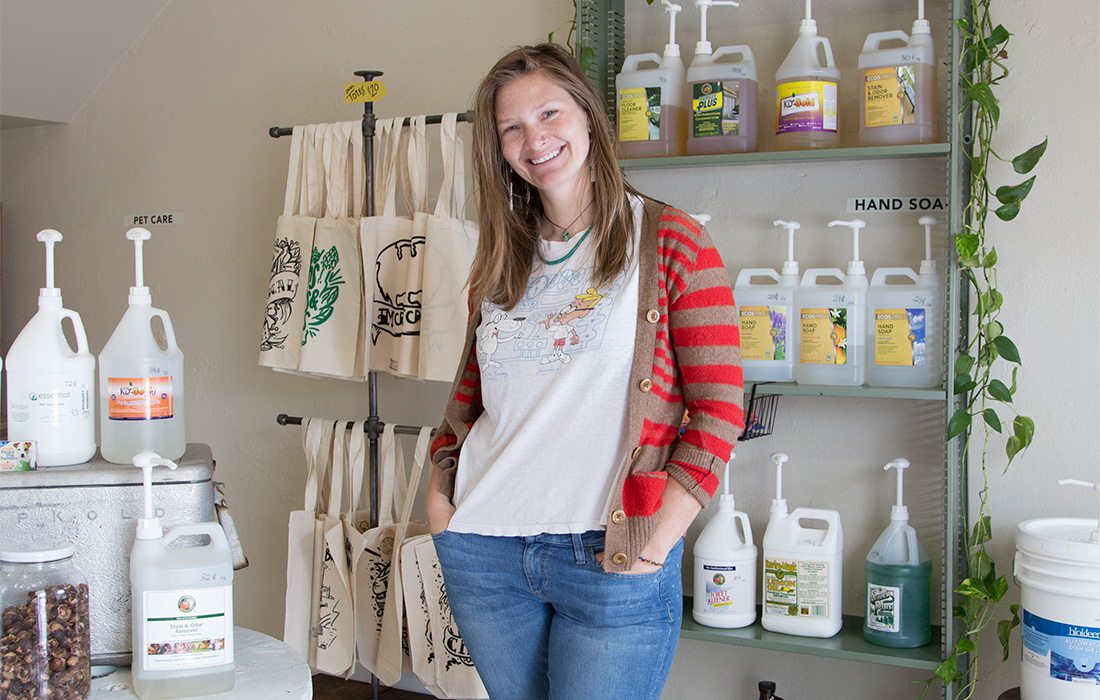 According to a recent study by scientific journal Science Advances, less than 10 percent of the world's plastic is recycled after initial use. That's a lot of plastic waste taking up space. That's why 417-landers rejoiced when Adam McKay and Anne Dezort opened SOAP Refill Station in downtown Springfield. SOAP offers a variety of high-quality natural soaps, household products and pampering tools. The best part? Each product is sold packaging-free, allowing shoppers to refill their own containers and reduce their footprint.


The Concept
The idea behind businesses like SOAP is simple: By finding new uses for old containers, you can reduce your own plastic waste. That might mean putting laundry detergent in a ketchup bottle or a yogurt container. The waste-free lifestyle is sweeping the nation; in fact, Dezort was inspired to open SOAP after working at a similar concept in California. Now, she and McKay are committed to making the model work for 417-land. "The only way this model is going to make a difference is if there's more of them," Dezort says.


The Products
Most items in the store are made with certified organic ingredients, and many products are cruelty-free and vegan. As one might expect, SOAP carries a wide selection of, well, soaps. But that's not all: SOAP also offers a selection of household necessities like all-natural cleaners, laundry detergent and kid-friendly products.
Customers can head to the personal care section to fill their containers with shampoos, conditioners and body lotions. The selection also includes several locally made options like bar soaps by the slice, which are made locally by Dezort's cousin Jill Edelhuber, and luxurious bath bombs, which are made by McKay.
Then there's the oil bar. Guests can belly up to the bar to choose from dozens of essential oils and specialty skincare oils—all available for under 12 dollars per ounce. Also available are custom-blended scents and body care products. Those blends make great gifts: Just create a custom scent for your loved one and throw together a one-of-a-kind basket with goodies like face masks, roll-on perfume and body lotions.


The Mission
Dezort explains that she and McKay are committed to growing SOAP into a destination that suits Springfield's needs. That starts with allowing customers to request new products through the store's website. "We want the store to be a library—a tool for people who want to make a difference," Dezort says. "It's not my store. This is Springfield's store."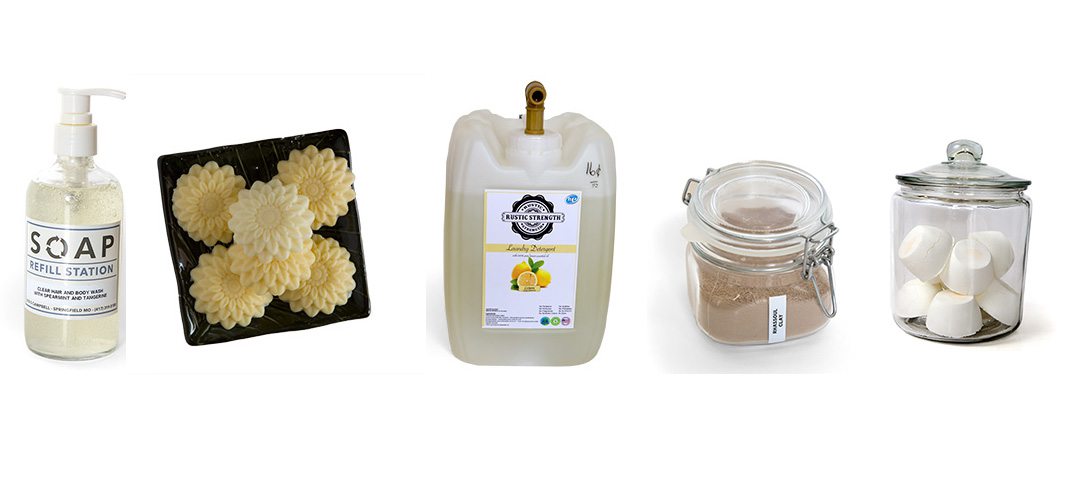 Q&A 
with Anne Dezort


417 Magazine: What's your advice for people to start reducing their plastic waste?
Anne Dezort: Just come in here. Just stop in. When you're trying to conceptualize it from far away, you might understand bulk foods, but you don't really realize the household items that are refillable. When you walk in, you get it.
417: What are some common household items that are easy to reuse?
A.D.: Saving jam jars, saving cottage cheese containers—overall, just reevaluate what you see as a container. For example, there are a lot of people who won't put laundry soap in a ketchup bottle. I say, why not? It's got the perfect squeezability. As long as things are clean, reusing items becomes addictive.
417: What's your favorite pampering tool available at SOAP?
A.D.: Clay masks—there's one for every day. I also love our custom face wash and bath bombs. The body and face oils are also great—I use emu oil every day for all-over moisture.