Dishes
Hog Tide Bar-B-Que opens in Aurora and Kimberling City
Drew McNatt's barbecue has won hundreds of titles and several grand championship awards, and you can get a taste of it yourself at his new restaurant and food truck.
By Savannah Waszczuk
May 23 2017 at 9:01 a.m.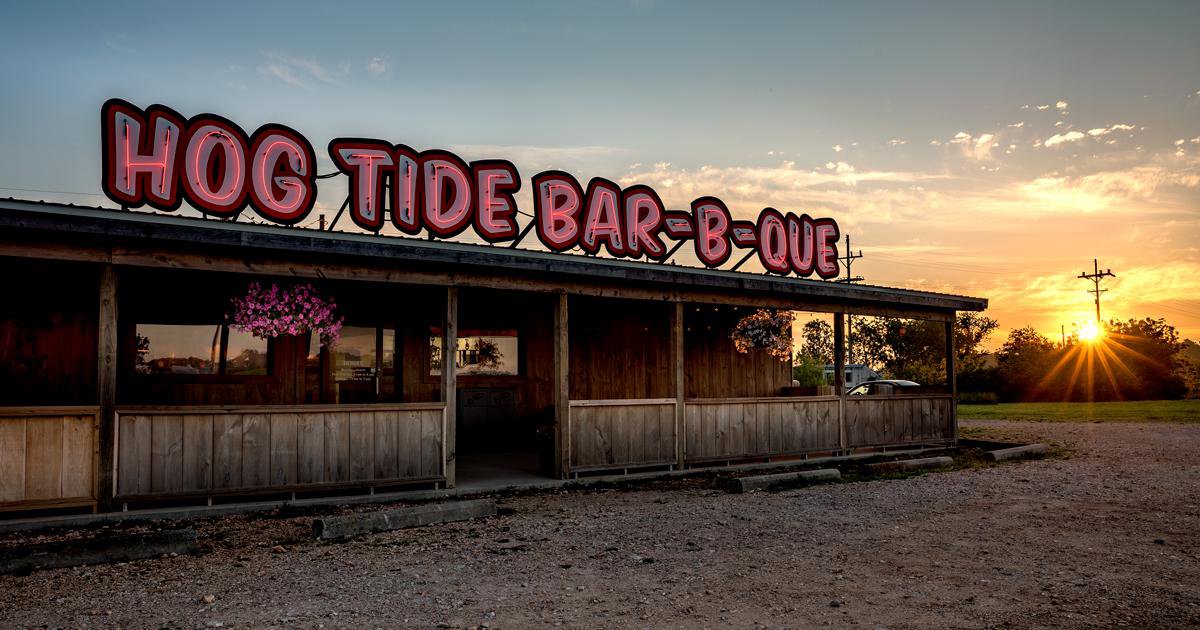 With a line an hour deep and the smell of smoke billowing through the air, the Hog Tide Bar-B-Que food truck in Aurora was quite the attraction last summer. In fact, it sold out of burnt ends within about 30 minutes of opening each day. "They're pretty much just meat candy. They melt in your mouth," says owner Drew McNatt. He saw the demand for his barbecue as a great sign, and it supported his idea of opening a full-time restaurant in Aurora, as well as a food truck in Kimberling City.
Today marks the opening of both Hog Tide locations—which McNatt named after playing football at the University of Arkansas and the University of Alabama. He has 11 years of touring and competing under his belt, which resulted in literally hundreds of titles and several grand championship awards. So no matter what meat you try, you'll be impressed. "In competition, it's all about that one bite of flavor—trying to get the sweet and savory and all the nodes combined to please a judge who is just taking one bite of food," McNatt says. "Those recipes are what we do here. We do exactly what I did on tour that won me all of the titles."
If meat isn't all you care about, you'll also love Hog Tide's homemade sides including loaded baked potato salad, coleslaw, pit barbecue beans, macaroni and cheese, and sweet cornbread with honey butter. Even more, there are barbecue nachos topped with four ounces of meat and seven-cheese queso. Yes, seven cheeses!  
As the days are longer and you find yourself with a bit more time on your hands, consider a mini road trip to the restaurant in Aurora or plan to swing by the food truck on your next trip to Table Rock Lake (the truck is located in the parking lot at the True Value store). It's well worth the drive. 
Follow Hog Tide on Facebook for updated hours, special dishes and more.
Want more barbecue? Come back to 417mag.com on June 28 for 417 Magazine's Barbecue Road Trips issue!