Life
On the Hunt for Peace with Sarah Williams
Tis the season for TikTok and self-care. What does that mean? Well, writer Sarah Williams has learned that it means whatever you want it to.
By Sarah Williams
Apr 06 2022 at 8 a.m.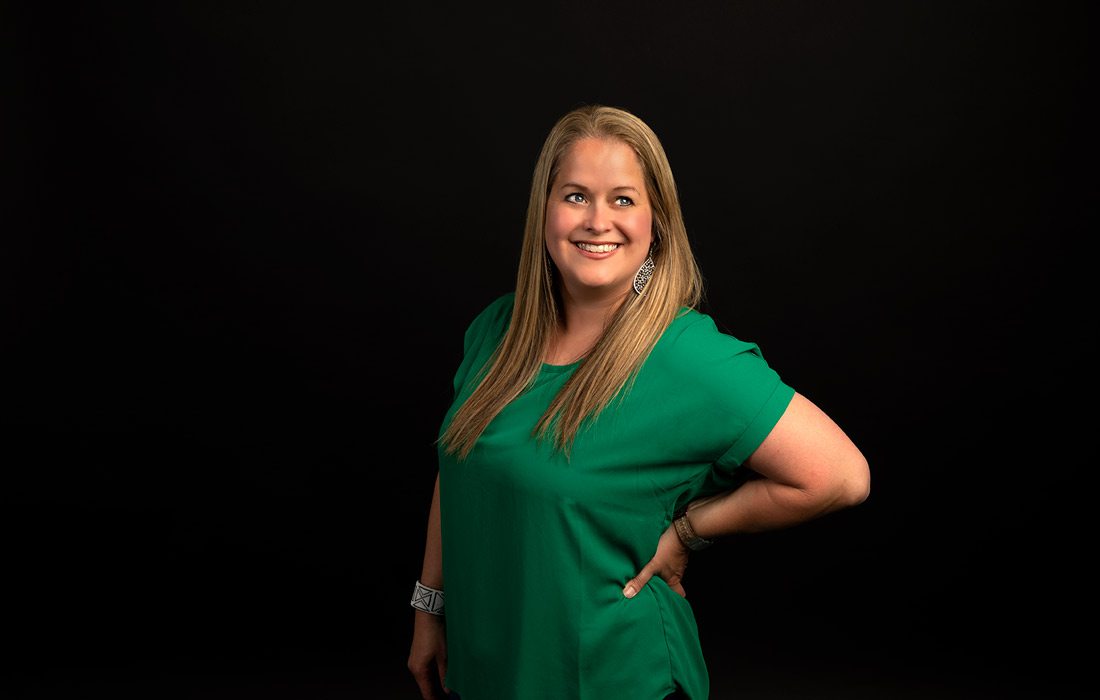 As the oldest person regularly on TikTok, it is my obligation to share the best content that graces my FYP (that's cool kid slang for "for you page"). While you are likely investing in your personal growth through reading nonfiction and listening to wise teachers, I am scrolling TikTok and am endlessly fascinated with people who live in the Yukon Territory. My internet friends travel 10 hours just to go grocery shopping. I sometimes order a Walmart grocery pick up just for iced coffee, so clearly, we are not made the same. Yet, I am obsessed with those who choose to live basically at the North Pole.
The fancy TikTok algorithms have also landed me on TeacherTok. Technically, I would be classified as an educator based on the fact that I teach my children. I have watched hours of teacher content, and you should be relieved that I only teach my children. Because these teachers are next level awesome, and frankly, my efforts are embarrassing.
But this isn't a homeschool confessional.
This is to explain how I found @MrCarrOnTheWeb even though I've never stapled a snowflake to a bulletin board just to make my students smile. In a video about organizing his classroom, Mr. Carr made the comment, "Self-care is putting energy into things that bring you peace." And that has been rattling around in my brain ever since.

As probably the most overused sentiment on the world wide web, self-care is beloved by gurus and kinda hated by moms who would love to read a novel by the fireplace. But the wrestling match happening beside her is quite distracting. I absolutely think taking care of yourself is important, but the concept gets lost in its representation as a glass of wine in a bubble bath that your husband filled because he could tell you needed a break. While there's nothing wrong with that, it's a limited view of what it means to take care of yourself. Especially if the only bath your husband fills is for the toddler who hasn't bathed since Wednesday because you're both tapped out with lots of little people and lots of responsibilities. Self-care is putting energy into things that bring you peace. Not what the mom on Instagram says brings peace. Or what you wish brought you peace. But what actually brings you peace.

On a recent school break, I painted my laundry room bright pink. I spend a lot of time in there, and the previous color was blah. An afternoon and a can of paint later, my very pink laundry room brings me an immense amount of joy. My husband's response was, "I will never understand how you walk into a room and think, 'What I really want to do today is paint this.'" But this is coming from a man who spent six hours sitting in a tree stand in 12-degree weather by his own free will and actually enjoyed it. So he proves my point: Peace looks different for everyone. And often comes in unexpected ways.

Self-care for me means cleaning my kitchen nearly every night. Not necessarily because I love doing it, and I can promise you no one in my family is impressed. But I love the calm it brings me in the craziness of seven people living under one roof. I can't control what attitude my teenager wakes up with, but I can help my attitude by waking up to a reset kitchen. I've never considered this practice self-care because how could disinfectant spray count? Isn't cleaning work? Yes, but correctly defined, it absolutely brings me peace.
You might prefer waterboarding to cleaning your kitchen every day. But that's the point. What brings you peace? For me, it's a curated skin care routine, iced coffee in the afternoon, reading my Bible, walking outside, taking a hot shower. Among other things.

For you, it might be an intense workout, cooking a delicious meal, reading aloud to your kids, watching a good movie, eating at a restaurant alone. All things I happen to find treacherous.
It's easy to balk at self-care when it's limited to mimosas, manicures and massages. But what if it included a long-overdue conversation with a friend, gardening, a fancy date night, laughing, prayer, dancing to '80s music, watching a makeup tutorial, taking a nap, journaling, finding an insightful YouTube video, or to bring it full circle, scrolling through TikTok? How different would self-care look if those things counted? How different could your day be if you put energy into something that brings you peace? No matter how silly it seems. A bright pink laundry room is an oddly specific form of self-care, yet it makes a real difference in my day.

New Year's resolutions aren't really my thing (which probably shocks no one). But this year, I have resolved to redefine what it means to take care of myself well. When I put energy into things that bring me peace, it turns out that I have more peace. Mind blowing, I know.
While the cultural climate rages on the outside and my children with needs and opinions and bodies that require food every five minutes threaten from the inside, peace is more important than ever. And it's my job to cultivate it. If that means pouring myself a Diet Coke and visiting the Yukon via my phone, I don't have to apologize for that. A well-taken-care-of soul takes better care of others. With so many others to care for, investing in what fills you is well worth your time.

How will you care for yourself today?