Arts & Culture
Igor Yuzov brings High-Energy Rock to SGF
Igor Yuzov brings his high-energy brand of surf-rock to Front Of House Lounge Tuesday night.
By Brett Johnston
Nov 07 2016 at 1:25 p.m.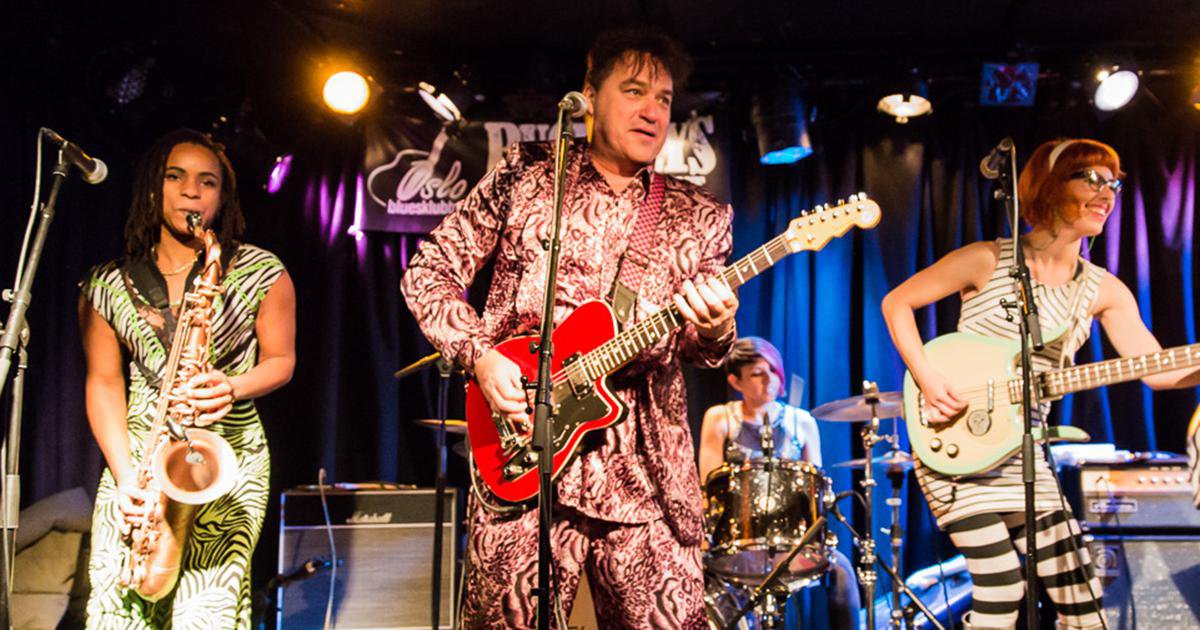 Igor Yuzov laughs at how easy it is to find music these days. As a child growing up in Soviet Ukraine, he says shopping for rock music in the 1970s and '80s was like shopping for drugs. A park near his home was a hotbed for activity on Sunday afternoons where elderly album collectors would pop up for discrete transactions.
"It was different times because it was considered part of western propaganda," Yuzov says. "It makes it sweeter because it's forbidden."
There was music readily available—primarily traditional Russian, Ukrainian and Jewish folk tunes being churned out by state-run record labels. "As a kid, I hated that kind of music," Yuzov says. "I wanted three-chord rock 'n' roll." Yuzov, now the showman at the front of Igor and the Red Elvises, says he enjoys that music now and concedes to its influences on his own music. But it doesn't hold a candle to the fire he feels for rock music. After hearing those American rock records, "it's all I wanted to do," Yuzov says. "I just loved it the when I heard it the first time."
Yuzov emigrated to the United States in 1991. His folk-comedy band Limpopo was greeted by President Ronald Reagan upon arrival. The group won "Star Search" in 1993. Two years later Yuzov founded the Red Elvises after Elvis Presley visited him in a dream, urging him to play rock music.
kThough members have changed, the band and its unique brand of high-voltage sure-roc, hasn't stopped touring the world since. Yuzov says no place, except the stage is really home. "In America, we're perceived as a Russian band. In Russia, we're perceived as an American band; strangers in every country," he says. "It doesn't matter where we're from, the main idea is rock 'n' roll."
Yuzov leads Igor and the Red Elvises to Front Of House Lounge Tuesday with local support from Kill Crows and Mood Ring Circus. Doors open at 8 p.m. and the cover is only $3 with an "I Voted" sticker ($6 without).