Profiles
Logan Aguirre Begins Serving as Chairman for the Springfield Area Chamber of Commerce
After a year serving as chair-elect under Guaranty Bank's Robin Robeson, 417's publisher takes the helm as the chamber's sixth female chair.
By Jenna deJong
Jan 06 2021 at 8:24 a.m.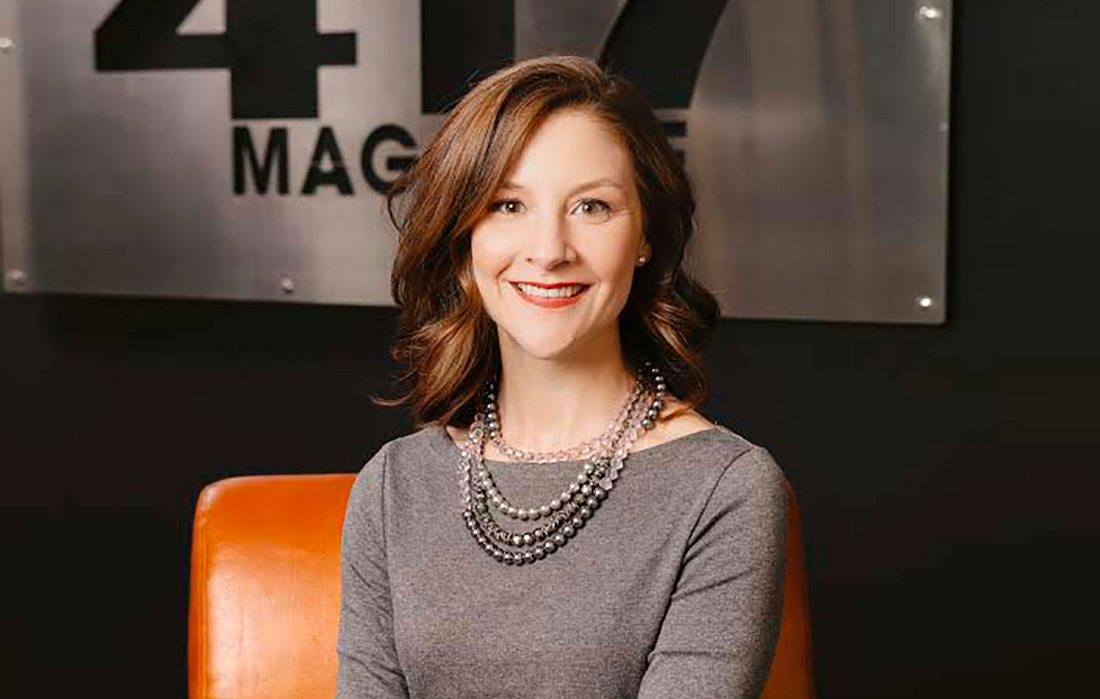 417 Magazine is proud to announce that Publisher Logan Aguirre is now Chairman of the Springfield Area Chamber of Commerce. Aguirre previously served as the chair-elect under Guaranty Bank's Executive Vice President and COO, Robin Robeson. Before that, she served as the Chamber's Vice-Chair of Workforce Development. 
As Chair, Aguirre is the chief volunteer and gives direction and leadership to constantly reevaluate the needs of the membership and the community; develops a program of work and policies to meet these needs; motivates and encourages other officers, directors and volunteers to carry out their responsibilities; presides at meetings and make appointments as required; represents the Chamber at important functions; and serves in other designated leadership roles on behalf of the Chamber. 
"Our Chamber is a trusted advisor and fierce advocate for our 417-land business community and now is an important time as ever for the important work they do," Aguirre says. "With 80% of the Chamber membership being a small business like 417, I am living through what they are living through and I'm thankful for the opportunity to help be a voice for small business in this role. As 417-land's biggest cheerleader I am ready to jump in and help drive momentum and action."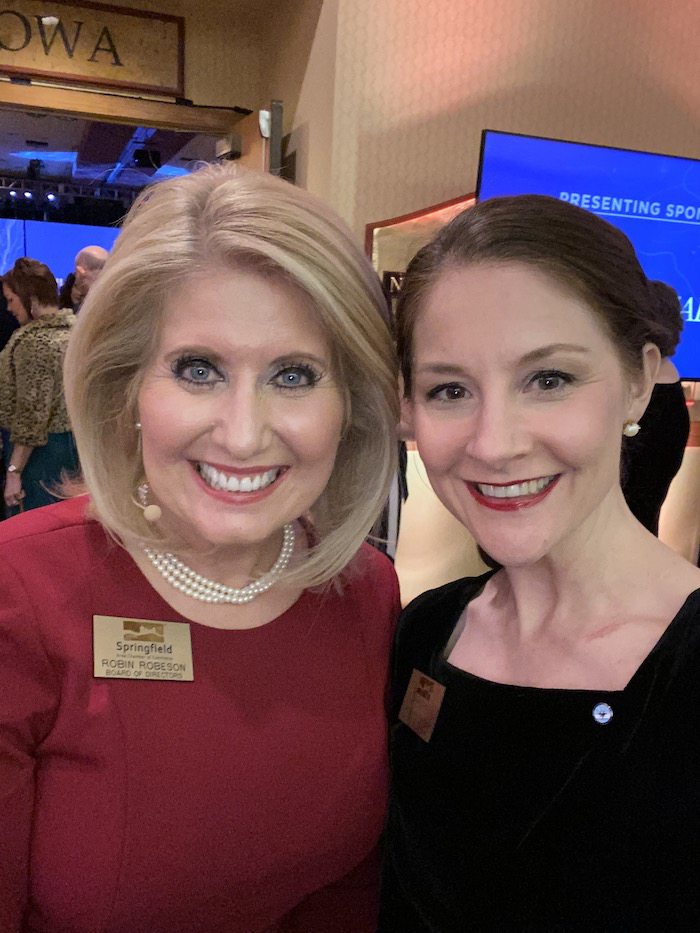 Robin Robeson and Logan Aguirre at the Springfield Area Chamber of Commerce's Annual Meeting in January 2020.
Purchase Photo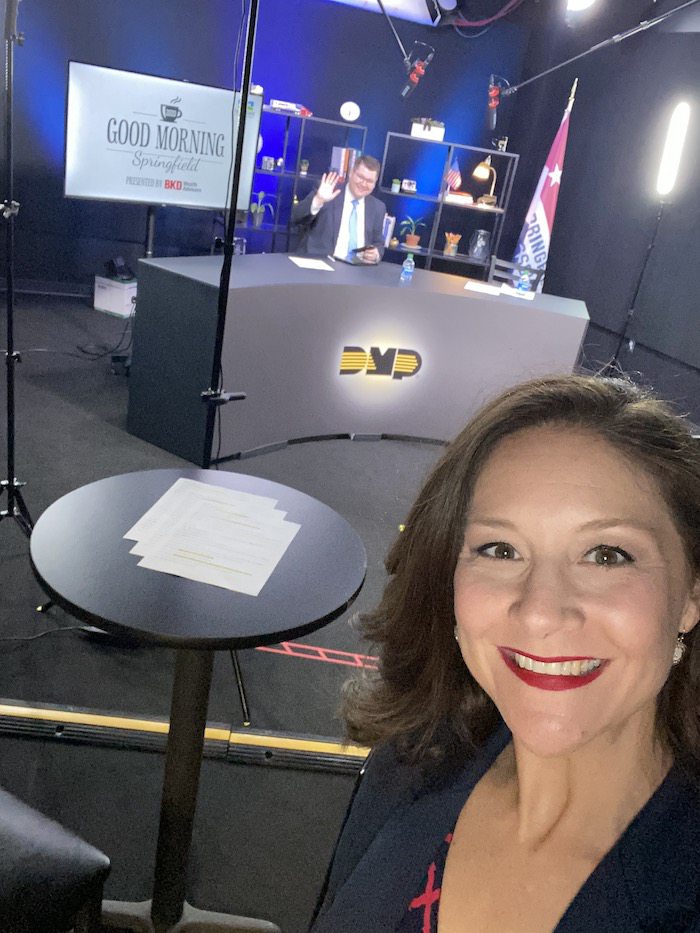 Logan Aguirre and Matt Morrow, Chamber President, at the May installment of Good Morning, Springfield! last year.
Purchase Photo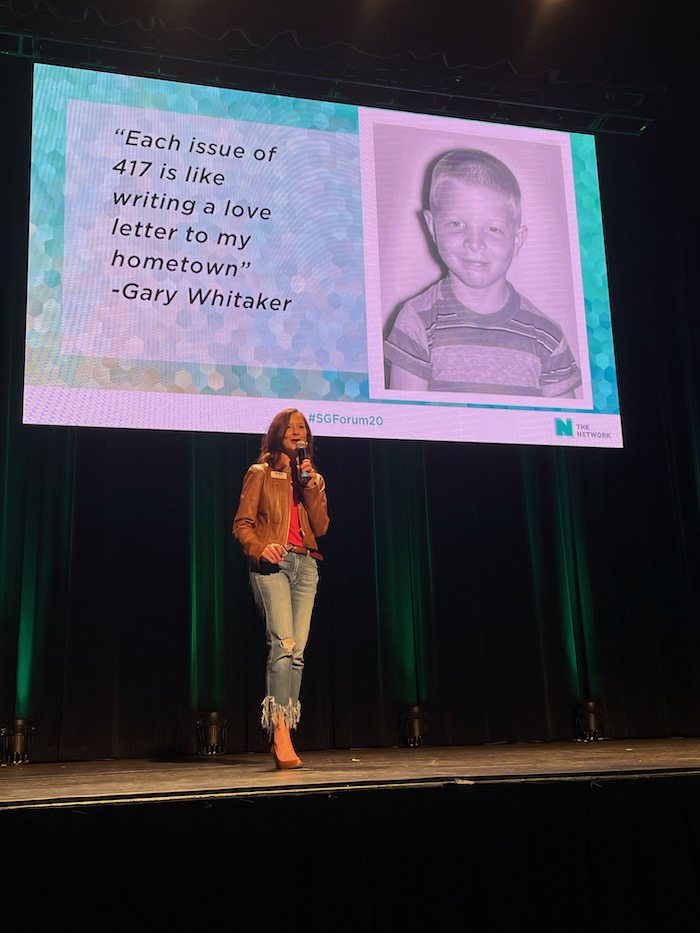 Logan Aguirre speaks at The Network for Springfield's Young Professionals' SGForum in November 2020.
Purchase Photo
Photos courtesy of Logan Aguirre
Throughout this next year, Aguirre will remain focused on representing both the Chamber and the business community as the region works toward economic recovery, a task that Matt Morrow, President and CEO of the Springfield Area Chamber of Commerce, says she's well suited for.  
"As a small business owner and advocate for the 417 region, Logan is ideally positioned to lead us in a year when we are focused on economic recovery, growing our workforce and taking the steps necessary to make Springfield the most vibrant and thriving metro area in the Midwest," Morrow said in an email. "Telling our story—as a Chamber and as a community—is critically important right now as we compete for industry, talent and other opportunities that will emerge post-COVID. No one is better suited to that than Logan is—she is the right leader at the right time."
During her tenure, Aguirre will work closely with Chair-Elect John Oke-Thomas, who is President and CEO of Oke-Thomas + Associates, Inc. Oke-Thomas is also a founding member and past president of local networking group, Minorities in Business. 
Other board members include: Vice-Chairman, Economic Development Joselyn Baldner of Central Bank of the Ozarks; Vice-Chairman, Membership Nancy Riggs of Penmac Staffing Services; Vice-Chairman, Public Affairs David Raney of CoxHealth; Vice-Chairman, Workforce Development Krisi Schell of SRC Holdings Corp.; Treasurer Christina Angle of the Erlen Group; and Assistant Treasurer Brent Hubbard of Mercy Hospital Springfield Communities. 
Save the date for Thursday, January 7 at 7:30 a.m. to hear Logan Aguirre speak at Good Morning, Springfield!