Arts & Culture
Andre Mariette Joins TMT's Release Party
Minneapolis artist Andre Mariette is part of the huge hip hop bill celebrating Trak Masta Tom's new album release Saturday, October 22 at Front Of House Lounge.
By Brett Johnston
Oct 17 2016 at 3:55 p.m.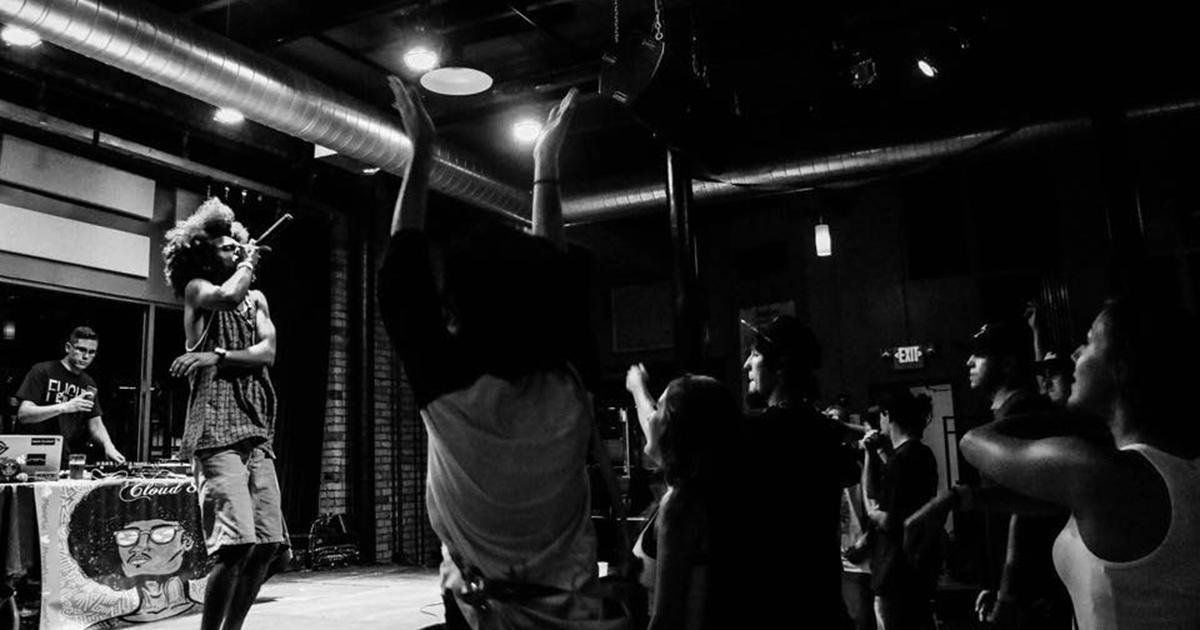 You aren't likely to hear Minneapolis hip hop artist Andre Mariette on Top 40 radio any time soon.
It's no fault of his own—the thoughtful music Mariette creates isn't what he thinks industry executives are craving.
"I feed people positivity," Mariette says. "There's a lot of weird stuff I hear on the radio. A lot of pop rap is very degrading to women and black people—even though it's made by black people. It's not feeding people intelligence."
He was born in Colchester, England, and has lived in several places in the United States. Mariette started making hip hop music for fun nine years ago in Columbia, Missouri.
"It was a fun thing to do when I started as a hobby and didn't take it serious at all. I thought it would be cool to rap on stages, and it was," Mariette laughs.
He took a break a few years ago to consider what he wanted his music to be. Now Mariette is playing several shows on the road each month with a clear plan for his sound.
He calls it "neo-soul influenced hip hop."
"It's thought provoking but not preachy," Mariette says. "It has a very Southern bounce to it but also a lot of soul. I try to piece together something that has a little nostalgia—pieces of a lot of things I like."
Mariette performs Saturday at Front Of House Lounge on a bill featuring several regional acts to celebrate the release of Springfield emcee/producer Trak Masta Tom's latest album Springfield. Also performing is Simple Steven (Denver), Farout (Kansas City), KidDead (Nashville), and Springfield's Rocky Young.
Mariette says this is the fifth or sixth time he will appear in Springfield with Trak Masta Tom.
"Tom booked us for one of their first couple shows at Outland Ballroom like six or seven years ago and we've stayed in touch on shows and each other's music ever since," Mariette says.
Mariette released the full length album From A Seed last month. It's available online and Mariette will have physical copies available this weekend.