Dishes
Missouri Spirits Revamps Its Menu
Bold flavors and Southern classics abound on the distillery's new menu.
By Vivian Wheeler
Mar 13 2018 at 9:18 a.m.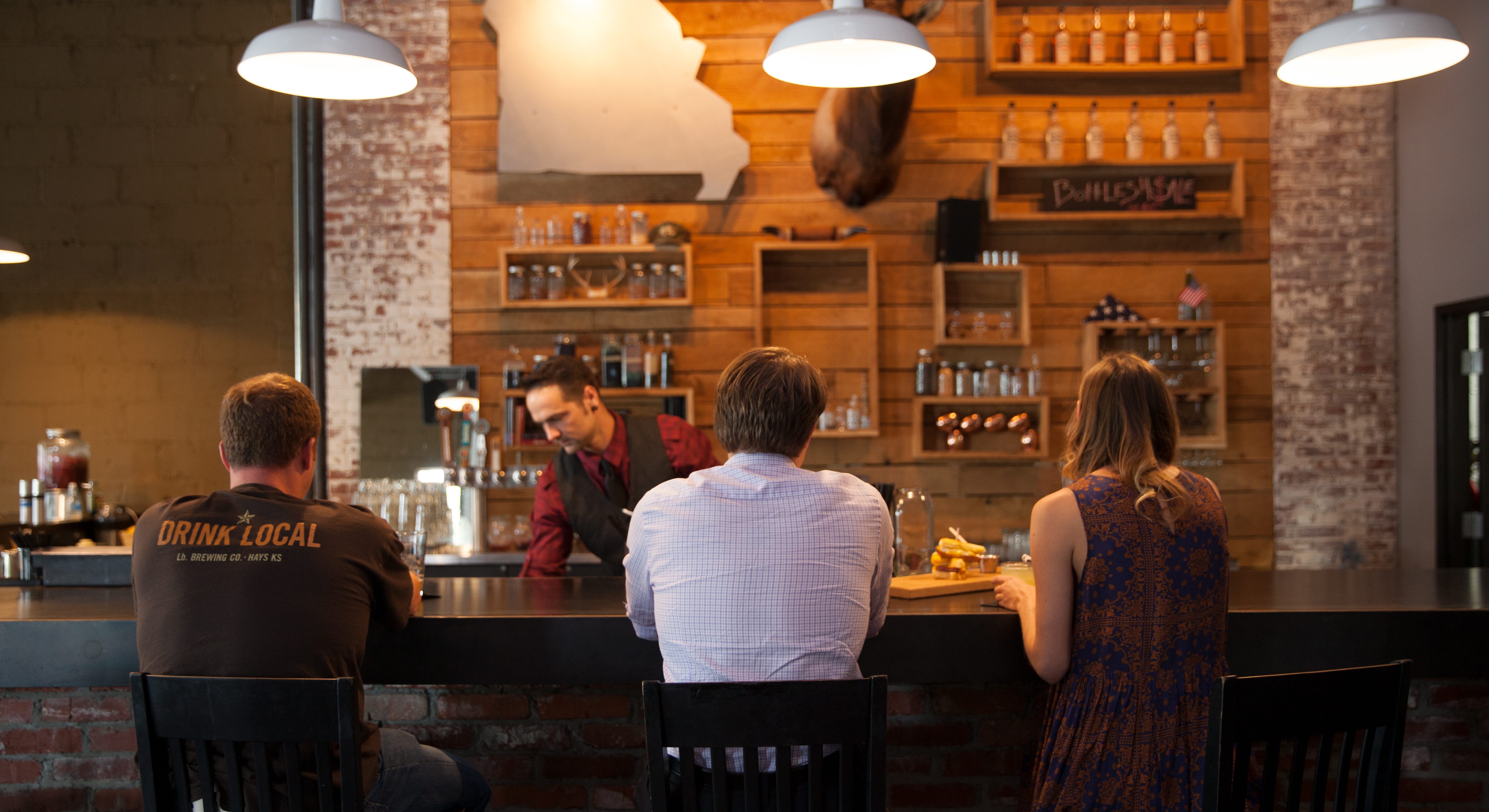 I'm a sucker for Southern cuisine, and considering our close proximity to the region and how much 417-landers love their comfort food, I'm always surprised by how little of it is served in our highly-saturated restaurant market. Craving sushi? There's dozens of options. Hankering for Thai food? Take your pick. Heck, there are even several great Indian restaurants—a cuisine that took a long time to gain mainstream acceptance in Springfield. And yet Southern food, with its recognizable flavors and indulgent dishes, is tough to find locally. So when I saw that Missouri Spirits revamped its menu with a Southern-inspired lineup, I knew I had to check it out. 
The mastermind behind the menu overhaul is Cat Lix. If you've been dining out in Springfield over the last decade, there's a good chance Lix has cooked for you. I first met Lix when she was cooking at Nicola's Ristorante back in 2011. I was waitressing there at the time and ate a lot of Lix cooking over the year I worked there. Along with Nicola's, Lix has worked in the kitchens of  MaMa Jean's Natural Market, Metropolitan Farmer (now closed) and Farmers Gastropub, just to name a few. Most recently, she's moved to Missouri Spirits, a distillery turned bar in downtown Springfield, where owner Scott Shott's asked her to create a new menu. Lix is originally from Florida, and Shotts has an affinity for Southern food, so the menu concept was a no-brainer. 
Even though deciding on a menu concept was relatively easy, crafting a menu for Missouri Spirits came with its own set of challenges. The kitchen lacks a hood vent, so nothing can be cooked over an open flame. This led Lix to get creative with her dishes, and the resulting menu is full of small plates, sandwiches, dips and salads, all with a Southern flare. They rolled out the new menu at the beginning of March 2018, and I stopped by that same week to sample a few of the dishes.
I started with the kale and apple salad, which was served with feta, balsamic dressing and candied pecans. The sweet and savory flavors played nicely off of each other and the dish was well balanced. It was also nice to see a lighter option on the menu. Next up were the New Orleans Style BBQ Shrimp. The shrimp were cooked in a Cajun garlic butter sauce and served with toast points. They were large, tender, well seasoned and had just the right amount of heat. I could've eaten about 10 more of them. The last thing I tried was the shrimp po'boy, which was my favorite dish of the night. For this dish, Lix fries shrimp and tosses them in a spicy aioli that's made with sriracha, sambal, lemon juice and garlic. The shrimp are served on a super-soft hoagie and topped with green onions and romaine. 
The Cajun aioli set this dish apart for me. I liked that the shrimp were tossed in the sauce instead of just being drizzled on top, guaranteeing that each bite was had plenty of flavor. I think this might be the only shrimp po'boy I've eaten where the filling didn't fall out as I tried to eat it. 
As I chowed down on my sandwich, Lix walked me through a couple of her other favorite menu items. She recommended the beef dip sandwich, which is served with house-smoked beef, melted Swiss cheese and whiskey au jus. Lix is also really excited about the boiled peanuts. Boiled peanuts are a popular street food in Florida, and Lix has many a fond memory eating them after the bars would close. All of the dishes are made from scratch and cooked to order, which is exactly the way Southern cooking should be. "Really you can make anything Southern if you put your heart and soul into it," Lix says. "That's what it's all about."