Arts & Culture
Music Therapy with The Shandies
Dr. Natalie Wlodarczyk of The Shandies combines passion with song.
By Brett Johnston
Jan 02 2017 at 2:10 p.m.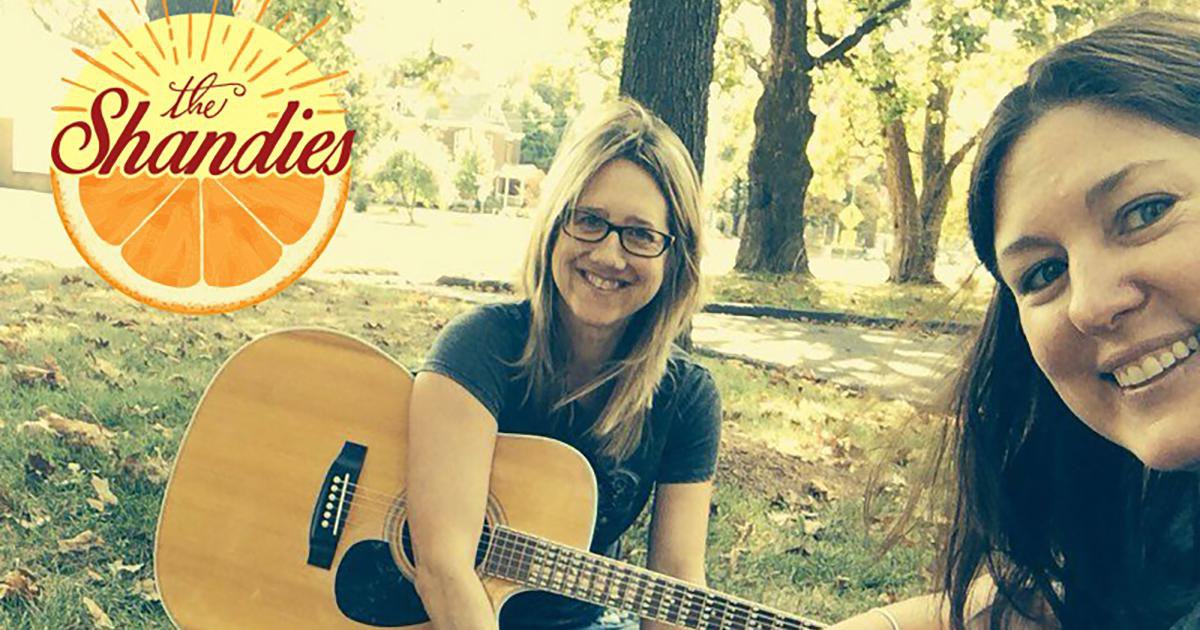 Dr. Natalie Wlodarczyk (right) uses music as therapy in work and play. She and Shannon Stine form The Shandies play every first Friday at Falstaff's.
Music is therapy in work and recreation for Dr. Natalie Wlodarczyk. She says she gets the best of both worlds. As Director of Music Therapy at Drury University, she combines the study and practice or her greatest interests—psychology, healthcare and music. As a performer, she uses songwriting as an outlet. "Music therapists are faced with strong emotion a lot of the time," Wlodarczyk says. "It can be sad and you carry that around. Songwriting is a really healthy outlet for me for me to express some of those emotions." It's also a healthy exercise in her work.
Before receiving her PhD from Florida State and moving to Springfield in 2010, she worked in hospice care for individuals at the end of life. Wlodarczyk interviewed her clients and together they wrote their life stories into song. The songs, in turn, left a legacy. "We would write and record them so the family would have the song long after," Wlodarczyk says. "It was very rewarding work."
There was a great epiphany when she discovered music therapy as a career path. "It brought all my interests together." Drury's program began in 2001. When Wlodarczyk joined DU staff in 2010 there were 12 students enrolled. This year, there are 60. She says the appeal to the profession lies simply in its definition. Music therapy, she explains, is the use of live music activities to reach non-music goals: improved communication, academic skills, self-expression and positive coping skills. "We're not trying to teach people to be better singers," Wlodarczyk says. "They may become better singers, but that isn't our goal. We're using music as a tool; our toolbox is musical experiences." The heaviness is often relieved by light-bulb moments and experiences of joy.
In 2017 Wlodarczyk continues a free monthly show on each first Friday from 5–8 p.m. at Falstaff's, beginning January 6. She did the gig solo in 2016 but to spice it up this year she will be joined by Shannon Stine as harmony-driven duo The Shandies featuring interspersed 30-minute solo sets. The Shandies head to the studio with producer Jim Rea January 3 to begin production of a studio album. Wlodarczyk hopes the nine-song album is available late spring 2017.